Good French food, matcha ice cream, and a surprise drive-in movie? Sounds like the perfect date night to me. The boyfriend asked me a week in advance to make myself available on Thursday night, but it wasn't until the day of that I realized we weren't just going to grab dinner or head to our nearest movie theater.
"I have to wear what?" That was my response when he told me I should probably wear a dress. I hadn't been told in advance that this date night he had planned wasn't just one of our casual nights out, but actually a rather fancy ordeal. I had been recently telling him that we hadn't gone out on a date night or even to a movie in a while, so I figured we'd just grab some food and head to the movies.
Anyway, he told me that he was taking me to a restaurant comparable to Ruth's Chris Steakhouse, which is why wearing something more on the fancy side would be preferred. Of course I panicked, because at that point we didn't have much time to get ready and, to be honest, I hadn't shaven in a while… especially since I had no plans to wear a dress anytime soon. I figured I could just throw on some tights but, of course, when I needed them most, I couldn't find them anywhere.
Somehow, I was able to piece together a fancy schmancy outfit with no dress, consisting of a baby blue button-up shirt tucked into high-waisted black pants, black heeled booties, and a gray pea coat. I made sure to pay a little more attention to my makeup to make up (ha-ha) for my lack of dress. I also threw on gold, arrow-shaped earrings and my go-to Michael Kors watch to add some pizzazz to my look. I didn't have time to do my hair, so I just threw my hair into a high ponytail and hoped that showing off my earrings would divert attention from my messy up-do.
I assumed that I was being taken to Mastro's the moment Ruth's Chris Steakhouse was mentioned, since our friends had gone recently and told us about it. My suspicions were confirmed when we drove into a plaza that included "Mastro's" right on the entry sign. Honestly, I knew Max was more creative than that, so I was a bit surprised that he'd take me to the place we just heard about from others. But I should've known he had something else up his sleeve.
Once we parked, I noticed the restaurant "Marché Moderne" in front of us—and, although it sounded familiar, I didn't realize it was the same restaurant I had wanted to try ages ago. Marché Moderne used to be located in South Coast Plaza, the in-door mall in Costa Mesa. We had heard that it was a great, albeit pricey, spot for French food, so I would always tell Max that we had to try it. That is, until the restaurant shut down. Little did I know that it reopened in Newport Beach in September, right in the plaza we had just parked in.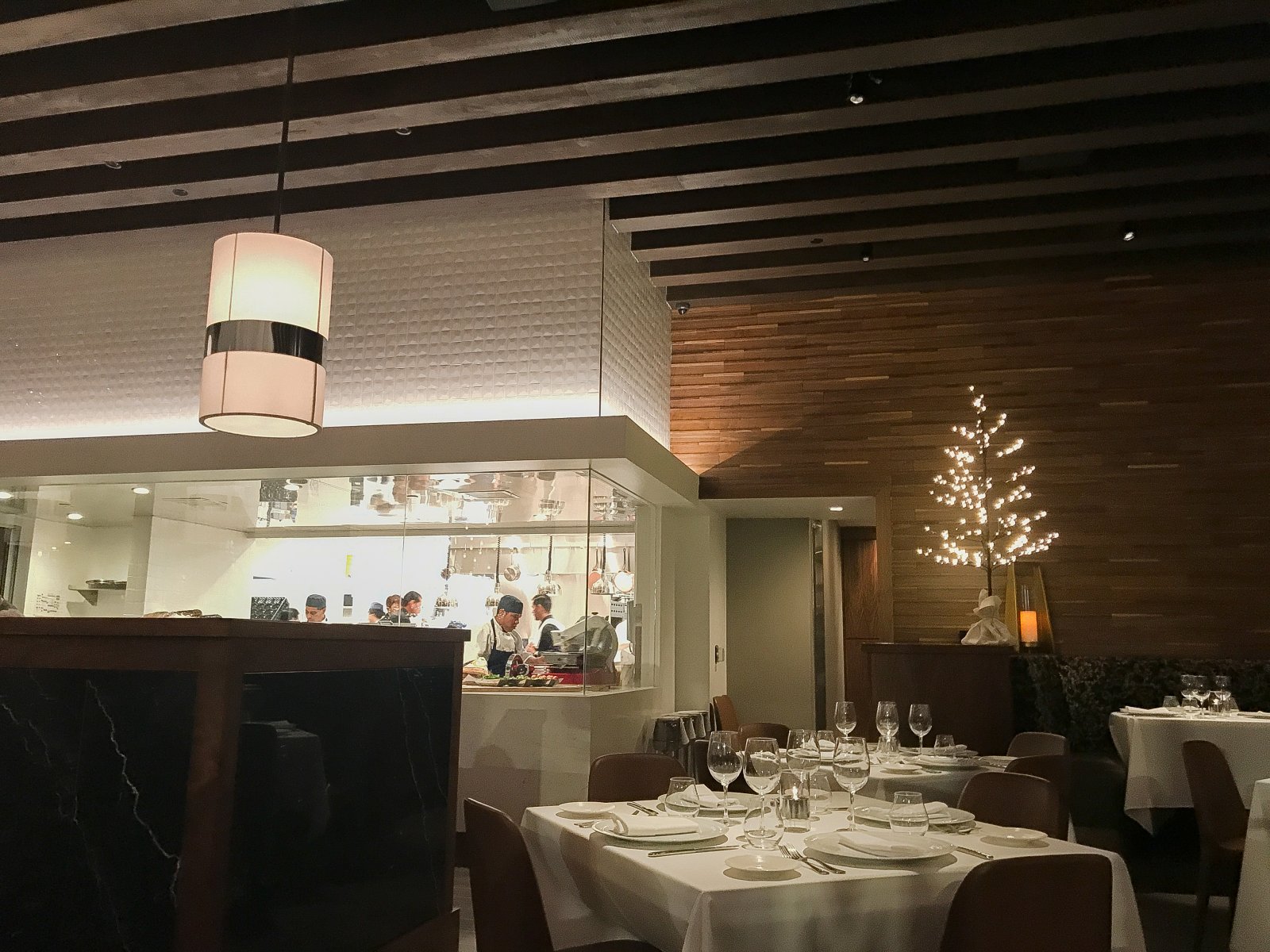 Max earned major plus points right there. I didn't even remember the name of the restaurant, but he had gone and made sure we were still able to try it. I was ecstatic the moment we walked through the doors and saw the contemporary yet fancy interior of the restaurant. The hosts were immensely gracious, from the seating to the serving. I was practically squealing the entire time we perused the menu because I was so happy.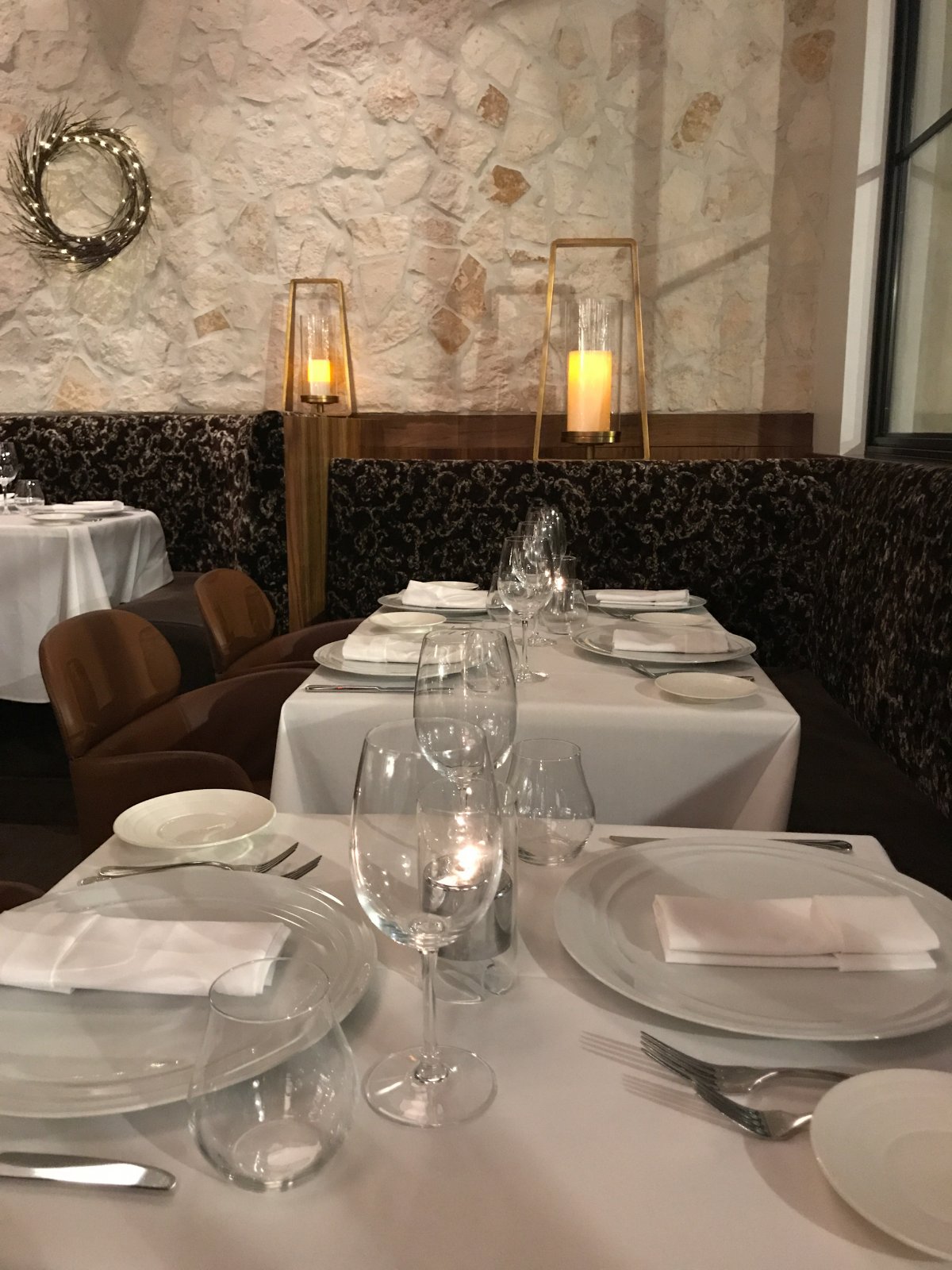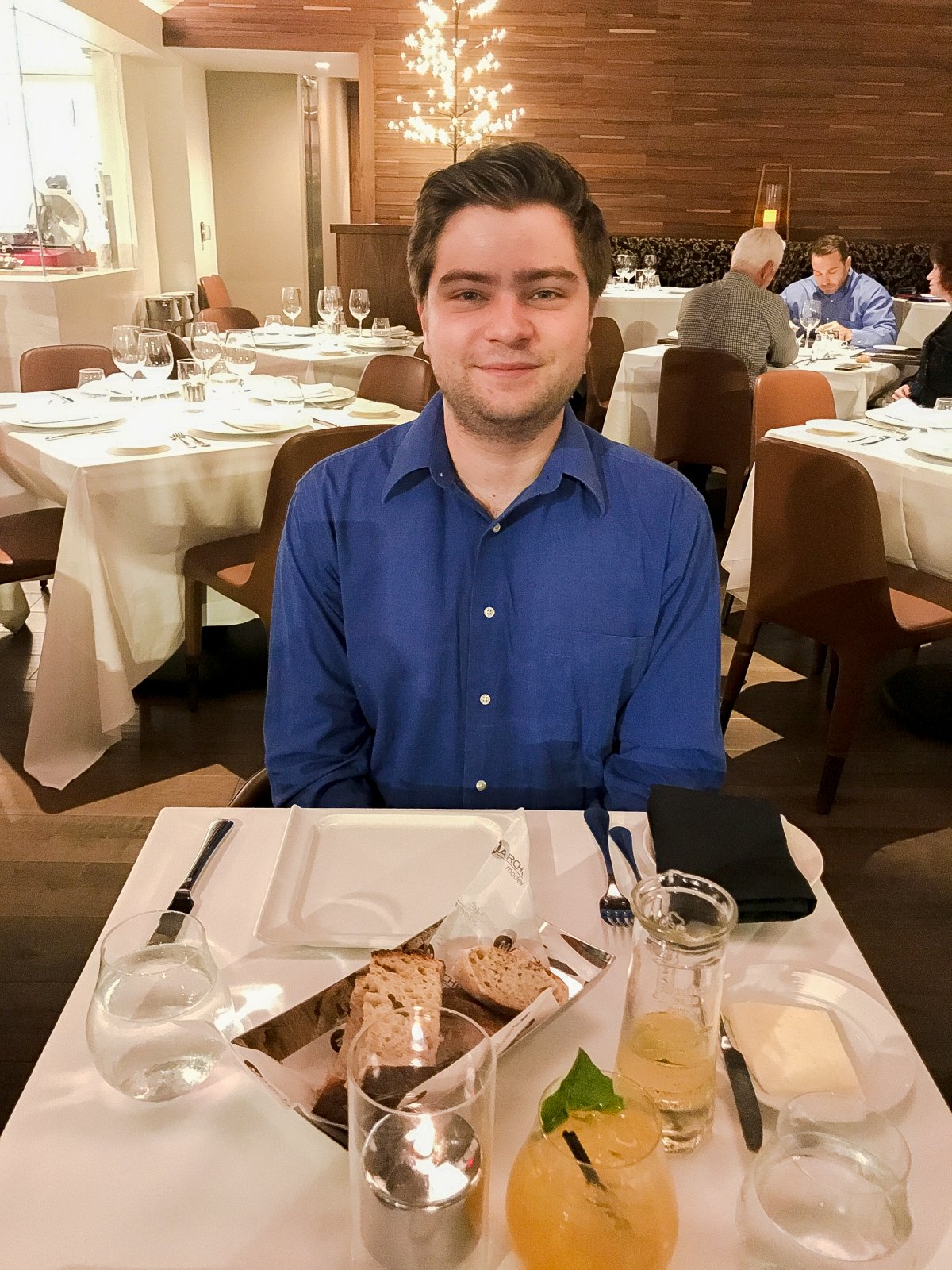 We decided to start with a Charcuterie Board, which was both tasty and picture-perfect.
To drink, I had the Fleur Marché, a delicious cocktail that mixed mango puree with elderflower liqueur and sparkling wine. This might just be my favorite cocktail from a restaurant!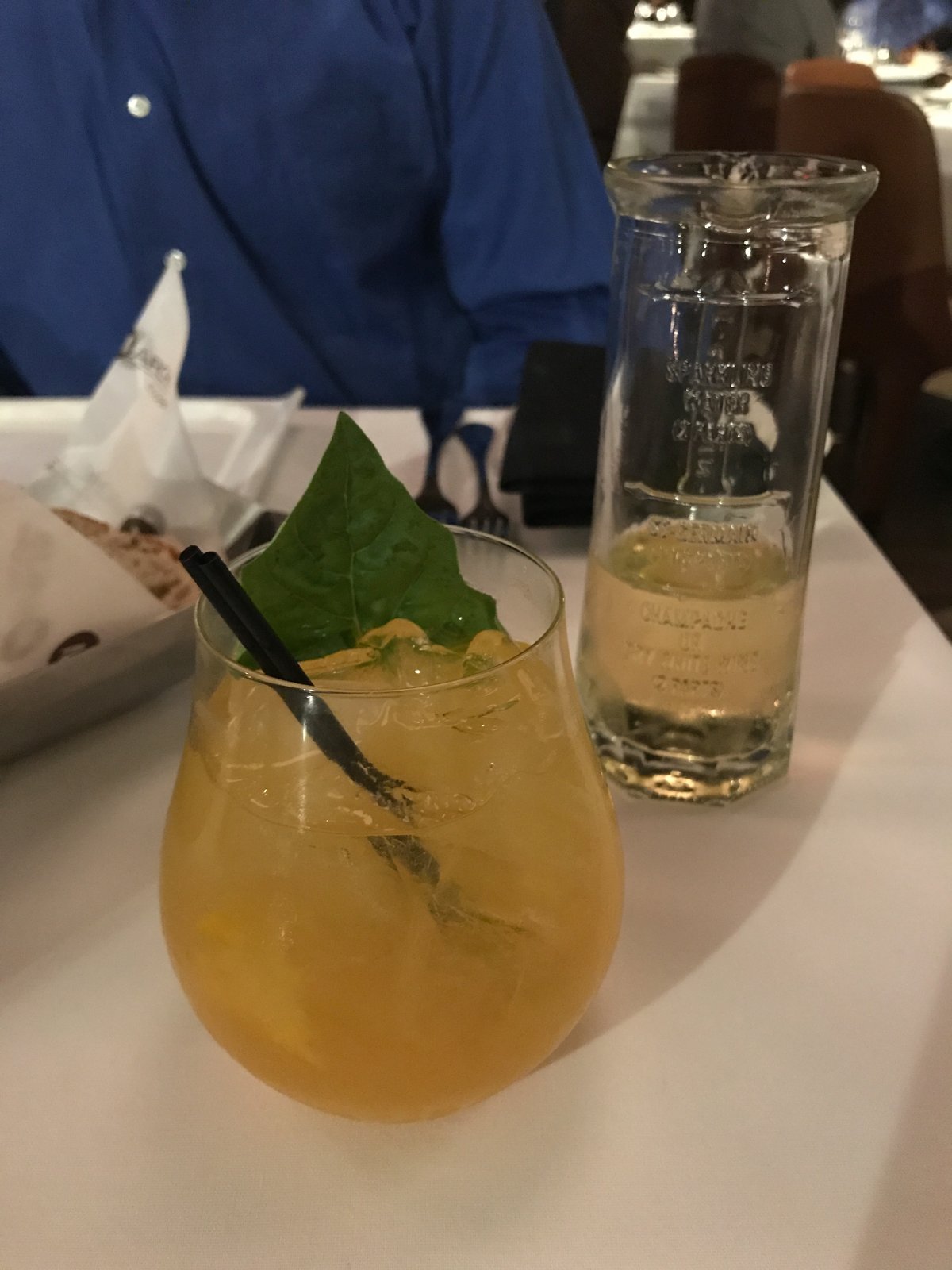 As for entrees, I had the Un Bon Steak Frites Onglet Selection Prime, or Grilled Prime Hanger Steak with Fries. Let me tell you, though, they do not skimp on the fries. The amount of fries was much more than the amount of steak on my plate. I was so shocked by how many fries were on my plate that the gentleman next to us laughed and insisted that he could finish them all himself.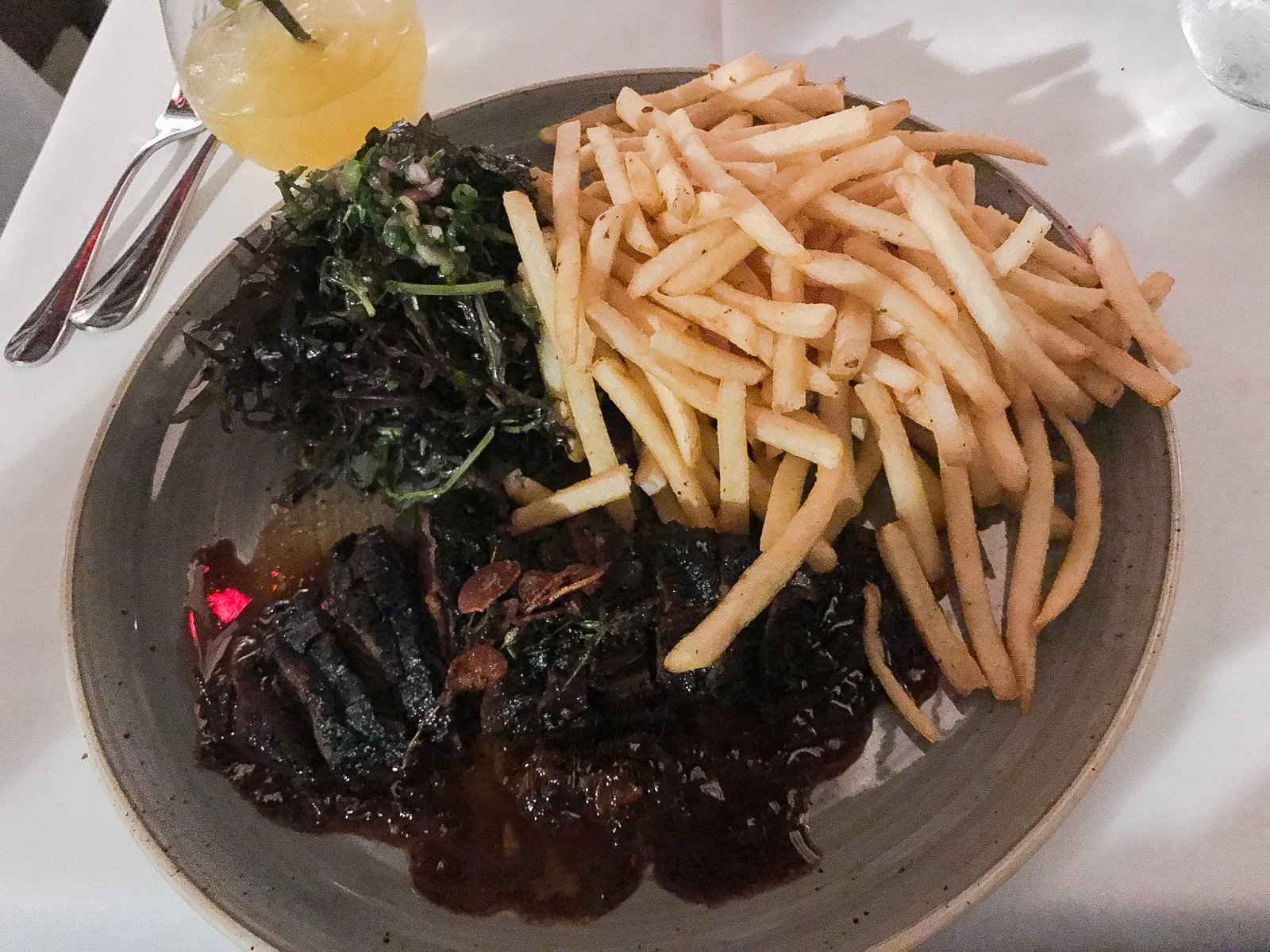 Max got a special plate that consisted of fried pork steak, similar to Japanese tonkatsu, and baby Brussel sprouts.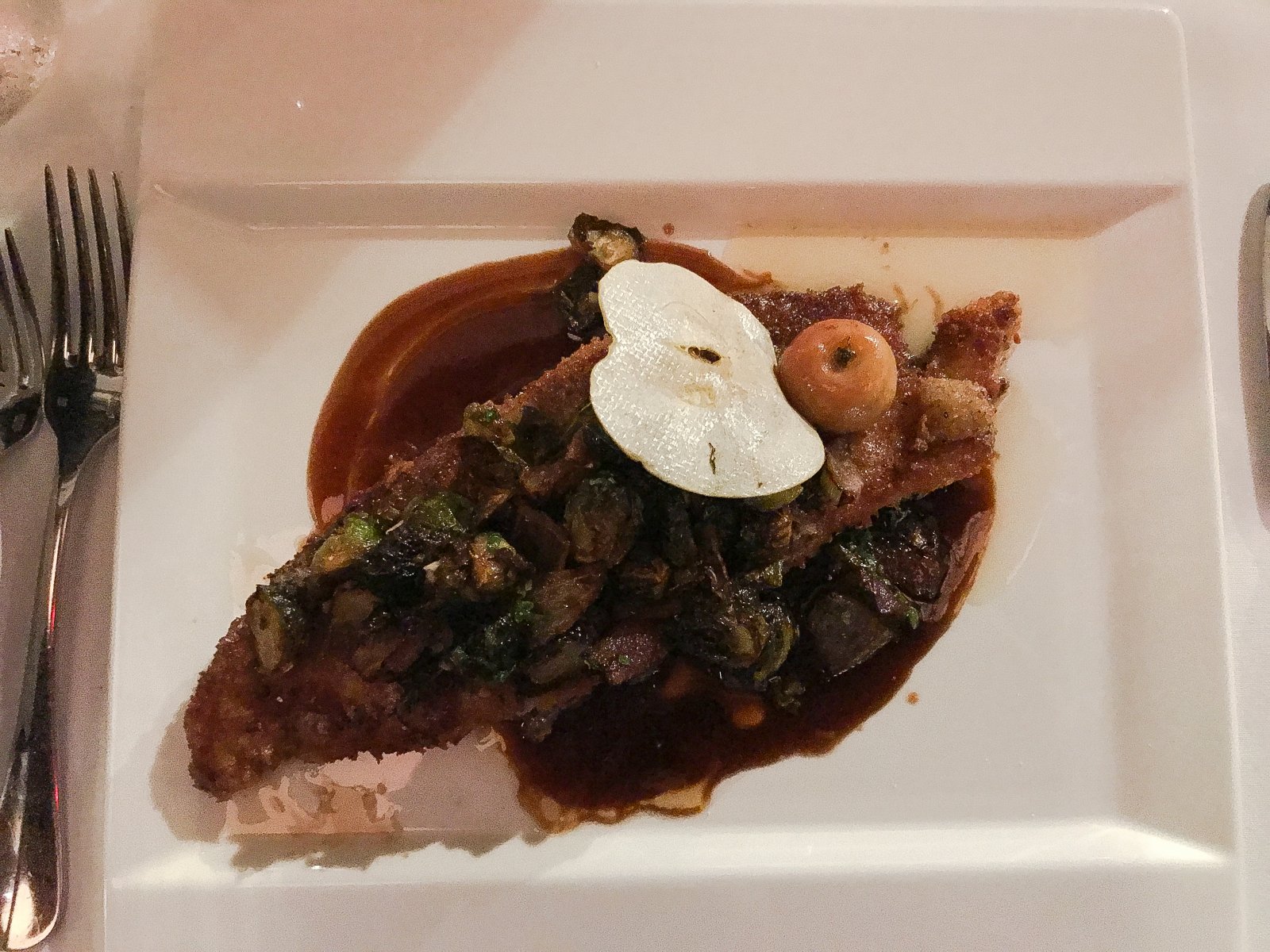 Even though Max told me at the end of our meal that he had plans for dessert, we knew we had to try at least one at Marché Moderne. After much deliberation, we chose Une Tarte Au Pommes Comme Dans Une Patisserie Parisienne – a large slice of apple tart with salted caramel ice cream. Definitely one of the best tarts I've had!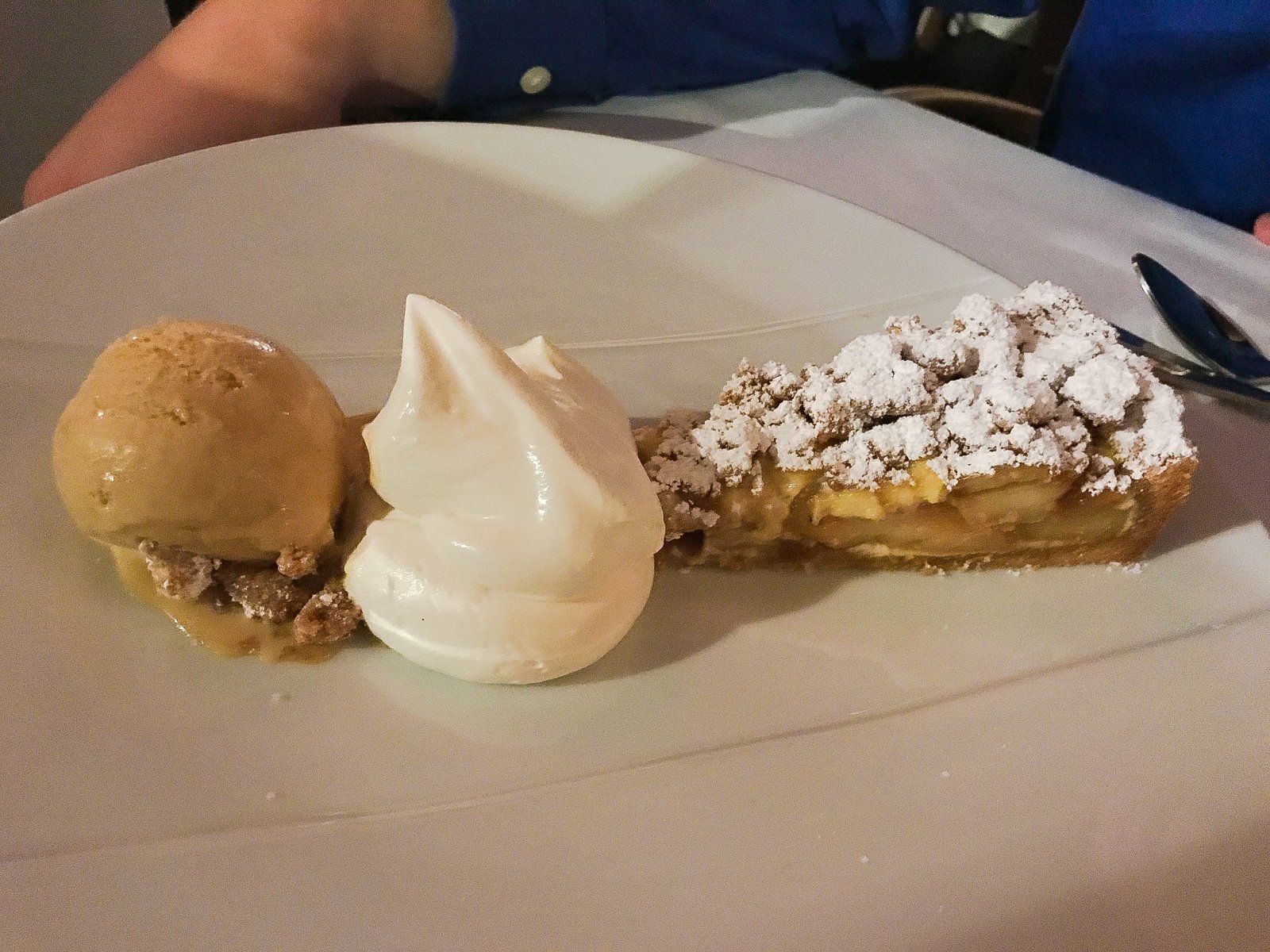 I was quite content after our meal, so much so that I told Max we didn't need to go the dessert place he had in mind (which is pretty shocking coming from a sweet tooth like me). But he insisted, so we ended up driving…and driving, and driving to Garden Grove. I thought dessert would be near the restaurant, but I figured the dessert place must be really good for us to have to drive to Garden Grove from Newport Beach.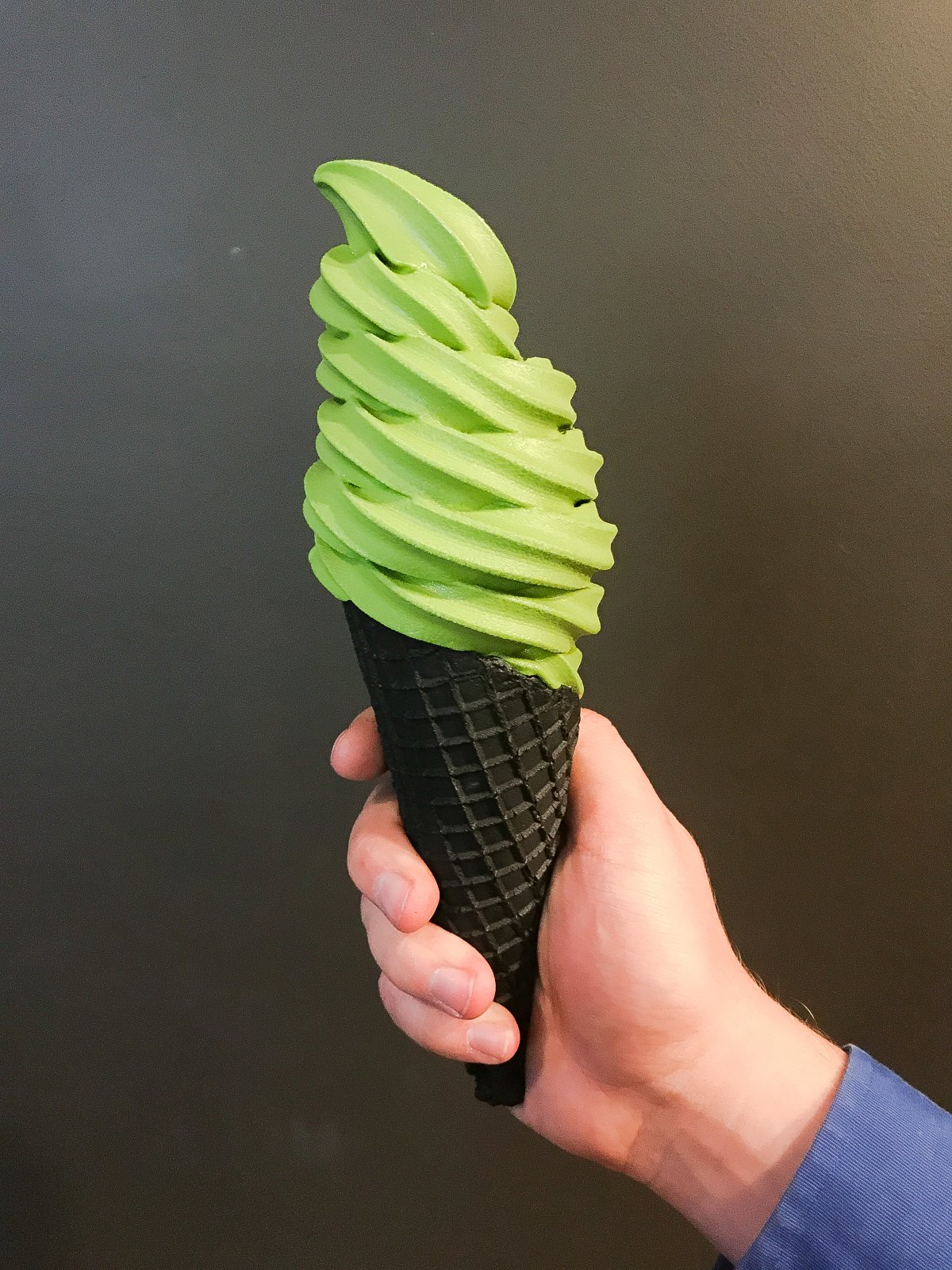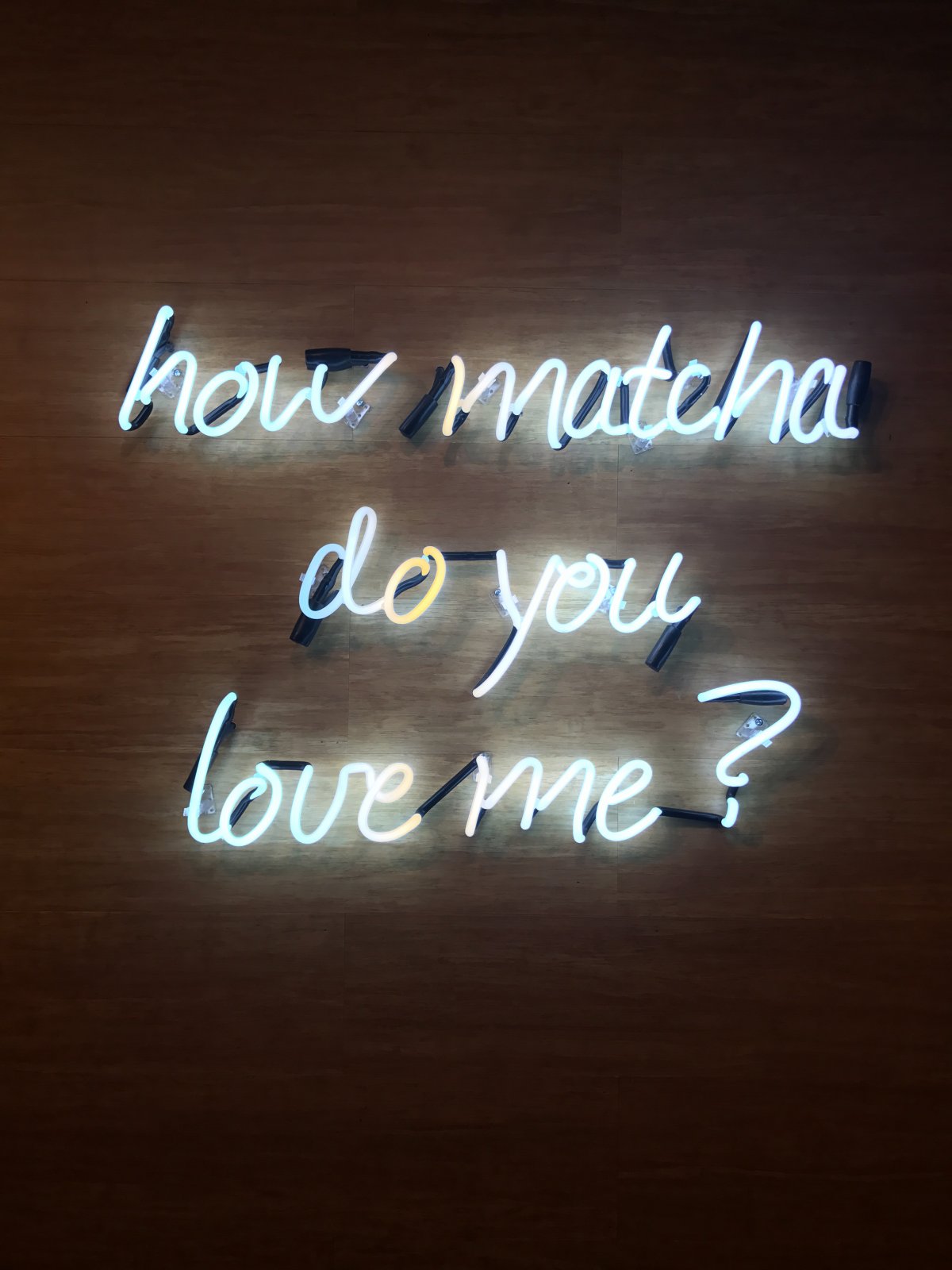 We went to Mr. Matcha, a cute little ice cream shop known for its matcha ice cream and black cones. We walked around downtown Garden Grove while we finished our ice cream. It wasn't until we walked past a coffee shop and Max kept asking if I needed a coffee that I realized he was plotting something else. I didn't want to drink coffee at night, but Max eventually told me it was because he wanted to make sure I was awake. Apparently there was still "one last thing" on our agenda. I was of course pleasantly surprised, but a little nervous since I had no clue what we could be doing after 9pm on a Thursday night, other than catching a movie.
But it turned out we had some time beforehand, so we went to our favorite place to kill time: Target.
Once it was a little past 9, Max rushed us out of the store and drove north till we hit Los Angeles County. Now I was really confused as to what we could be doing in LA, especially once we took the exit off the freeway that put us in the city of Paramount. Finally, I saw a sign in the distance that told me what we had come there for: Paramount Drive-In Theatres. I had been telling Max we should go to a drive-in theater since we'd never been, but I definitely did not expect him to take me then and there!
We bought popcorn and soda, parked the car in the center of the lot facing the screen, and watched Thor: Ragnarok (which I should've known since Max insisted we watch the second Thor movie the night before). Aside from a few rowdy teenagers, it was the perfect first trip to the drive-in movies.
This post was supposed to be more about Marché Moderne, but I was so happy with this date night that I ended up sharing everything we did! If anything, I hope you got some ideas for your next date night with your bae! ♥