Hello everyone! So I've been looking over my pictures from my weekend trip to Colorado last year, and I'm really missing the crisp air and open land. We went to Denver on a whim: it was almost Labor Day weekend and we wanted to travel somewhere. But of course on a holiday weekend flight prices skyrocketed—except for flights to Denver. We had never been to Colorado, Denver sounded like a cool city, and we could cross Rocky Mountain National Park off our national park list—all for around $160 round trip!
So here are Denver weekend trip ideas and a few things to do when you visit the Denver, CO area for the first time:
Where to Stay in Denver
We chose to stay a little north of Denver at Hyatt House Boulder/Broomfield. The hotels directly in the city center were pretty pricey that weekend, and we knew we'd be driving to our top spots anyway. Plus, this hotel was located part of the way to Rocky Mountain National Park, so we didn't have to drive through the busy city to get to the park.
How to Get Around Denver
Because we were planning to visit areas outside of the city, we decided to rent a car from Budget. Budget Rent A Car is one of several car rental services located at Denver International Airport, and luckily they weren't as crazy busy as some of the others. Both when we picked up and dropped off our car we didn't have any wait time, not to mention the rates were more affordable. When they realized they didn't have the sedan we booked, they easily upgraded us to a SUV instead! 🙂
Keep in mind the Denver International Airport is a bit isolated, so if you're not renting a car you'll have to arrange transportation to your lodging. If you're picking up a rental car, your car rental service's shuttle should take you from the airport to their lot.
Things to See on Your First Trip to Denver
Rocky Mountain National Park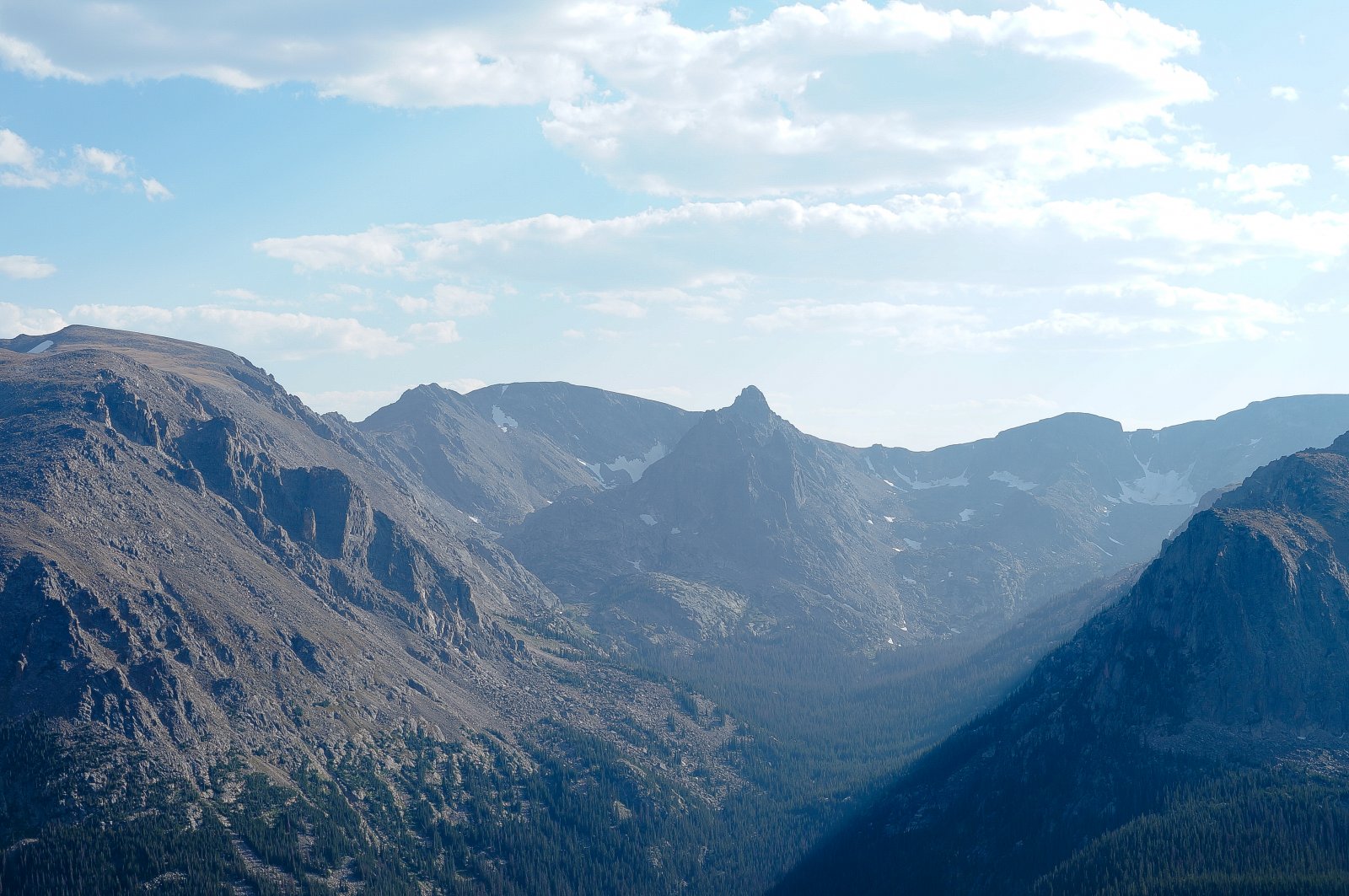 This was the main reason I was so excited to come to Colorado. I'm always ready for a trip to a national park, especially one so serene as Rocky Mountain National Park. After seeing so many beautiful pictures of the Rocky Mountains, we were finally able to visit the majestic mountains ourselves.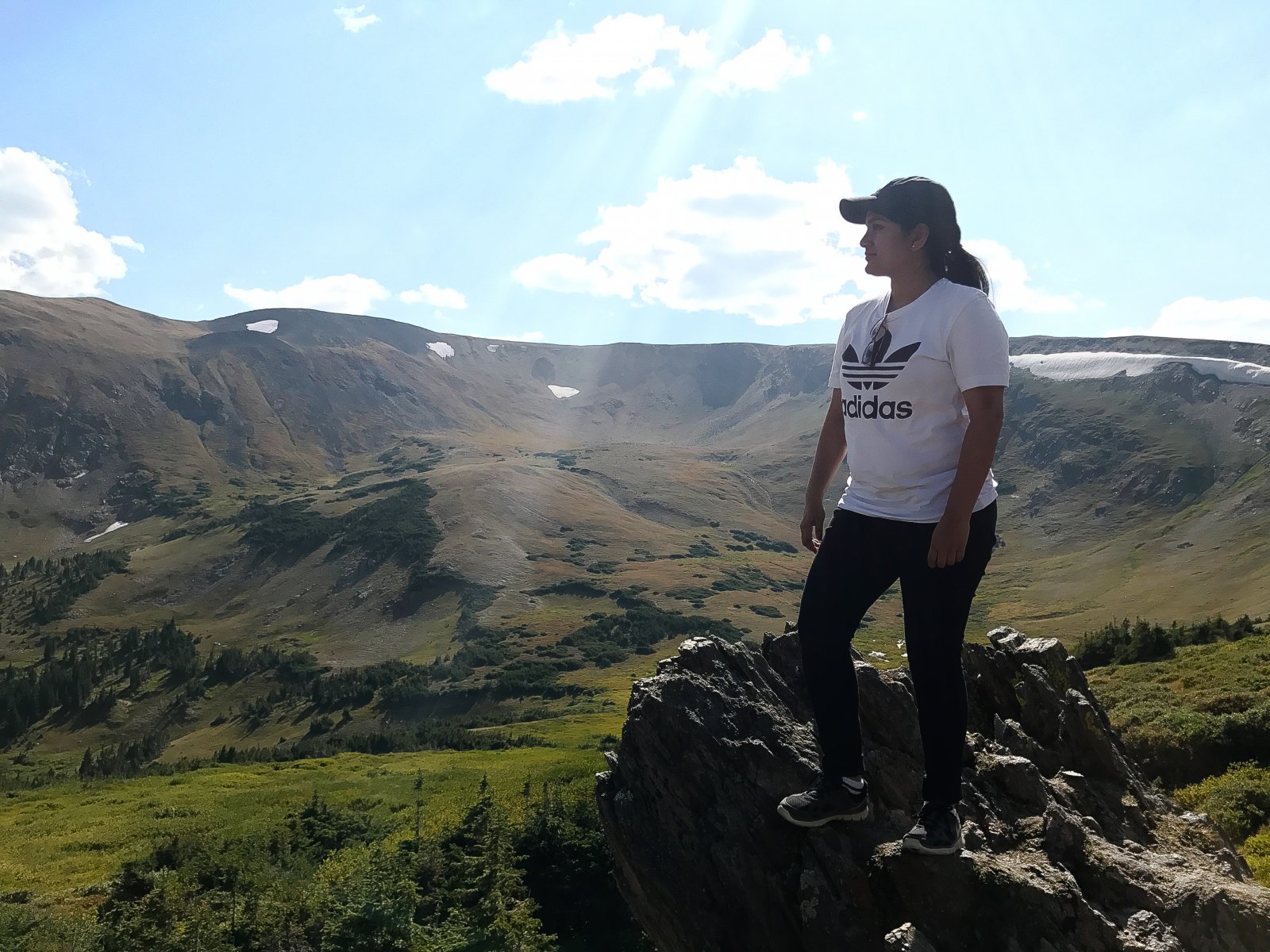 After paying the one-day park admission fee, we began our exploration of Rocky Mountain National Park. The park has plenty of gorgeous sites to visit, including lakes and mountain viewpoints. There was definitely not enough time to enjoy all the park has to offer in just a day, but I managed to compile a short list of things to do in Rocky Mountain National Park.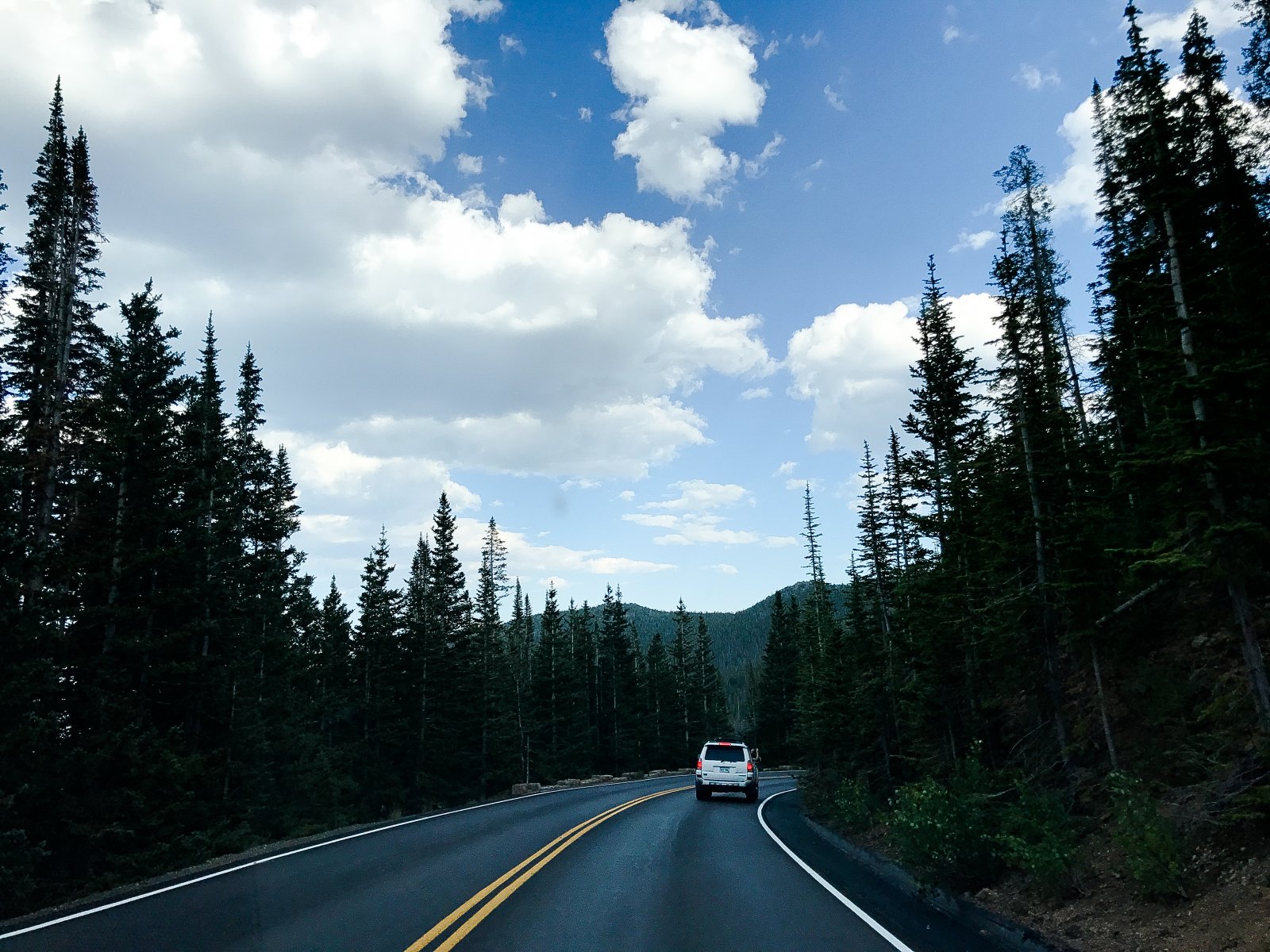 Even with just a daytrip, we were able to really take in the mountain air and do quite a bit of sightseeing. The views are definitely worth the drive from Denver!
Estes Park
Estes Park is a cute little town serving as the gateway into Rocky Mountain National Park. If you're looking for lodging just outside the park, you can find it here. Or, stop in Estes Park after your day in the park for a bite to eat.
We were on a time crunch so we only drove through the town, but it looks like a nice place to stay if you want to spend time near the mountains and do more outdoor activities.
Colorado State Capitol Building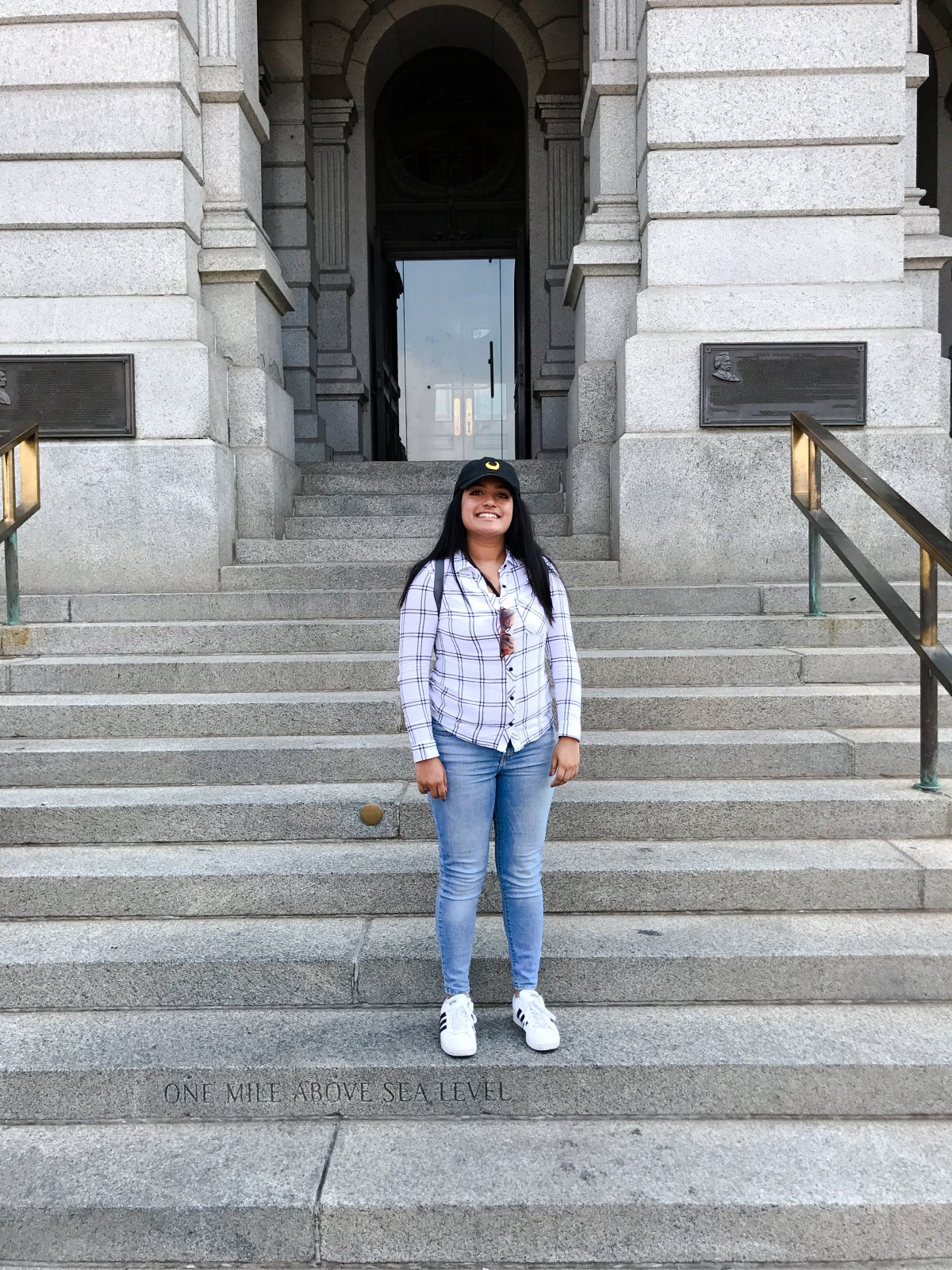 There's a reason Denver is called the Mile High City, and you can find the reason right here. The Colorado State Capitol Building sits exactly one mile above sea level.
We admired the architecture of the building from the outside and took a few snaps, but unfortunately there are no tours during the weekend. If you're in Denver on a weekday, try to go inside for a tour!
Denver Union Station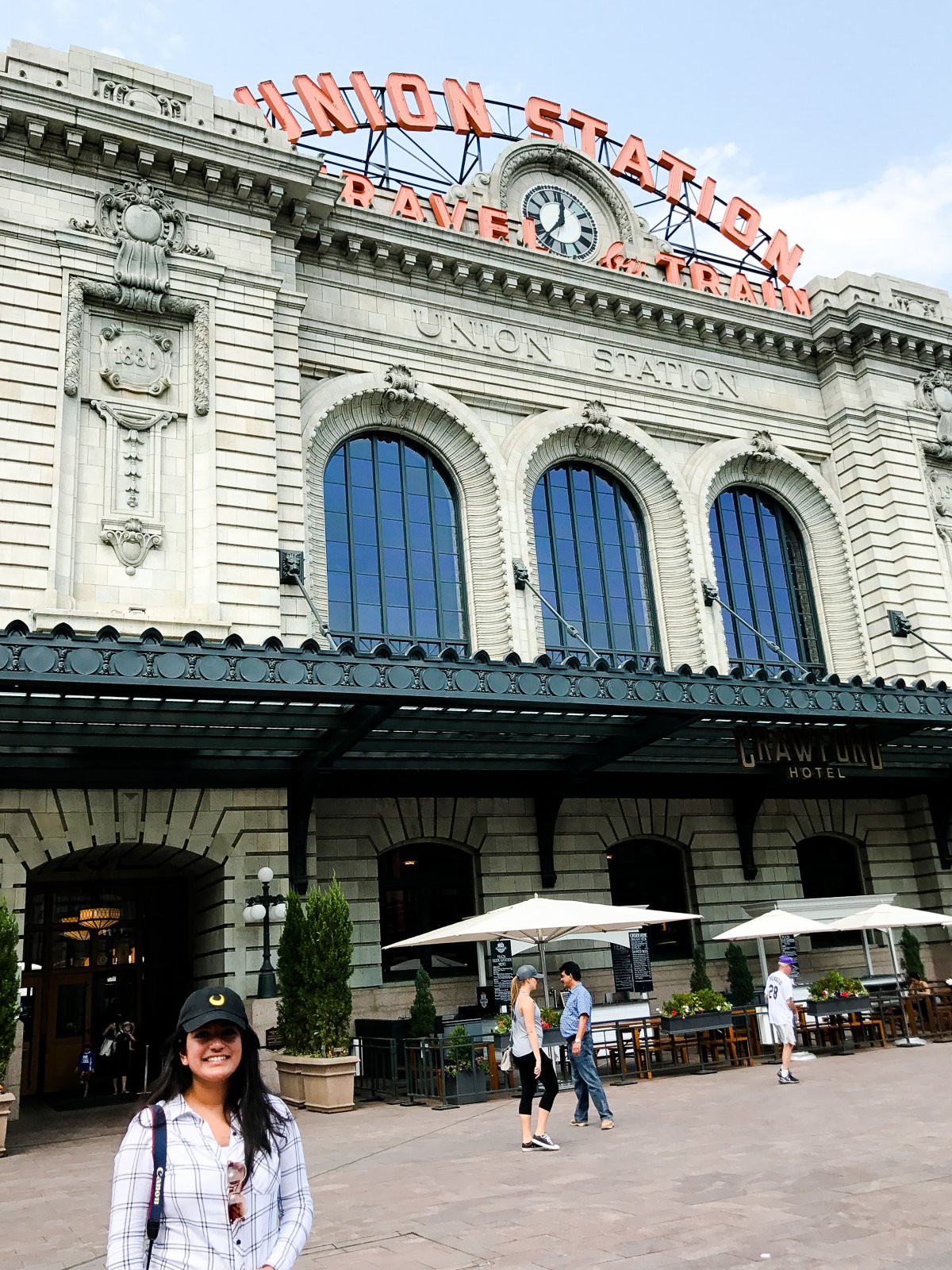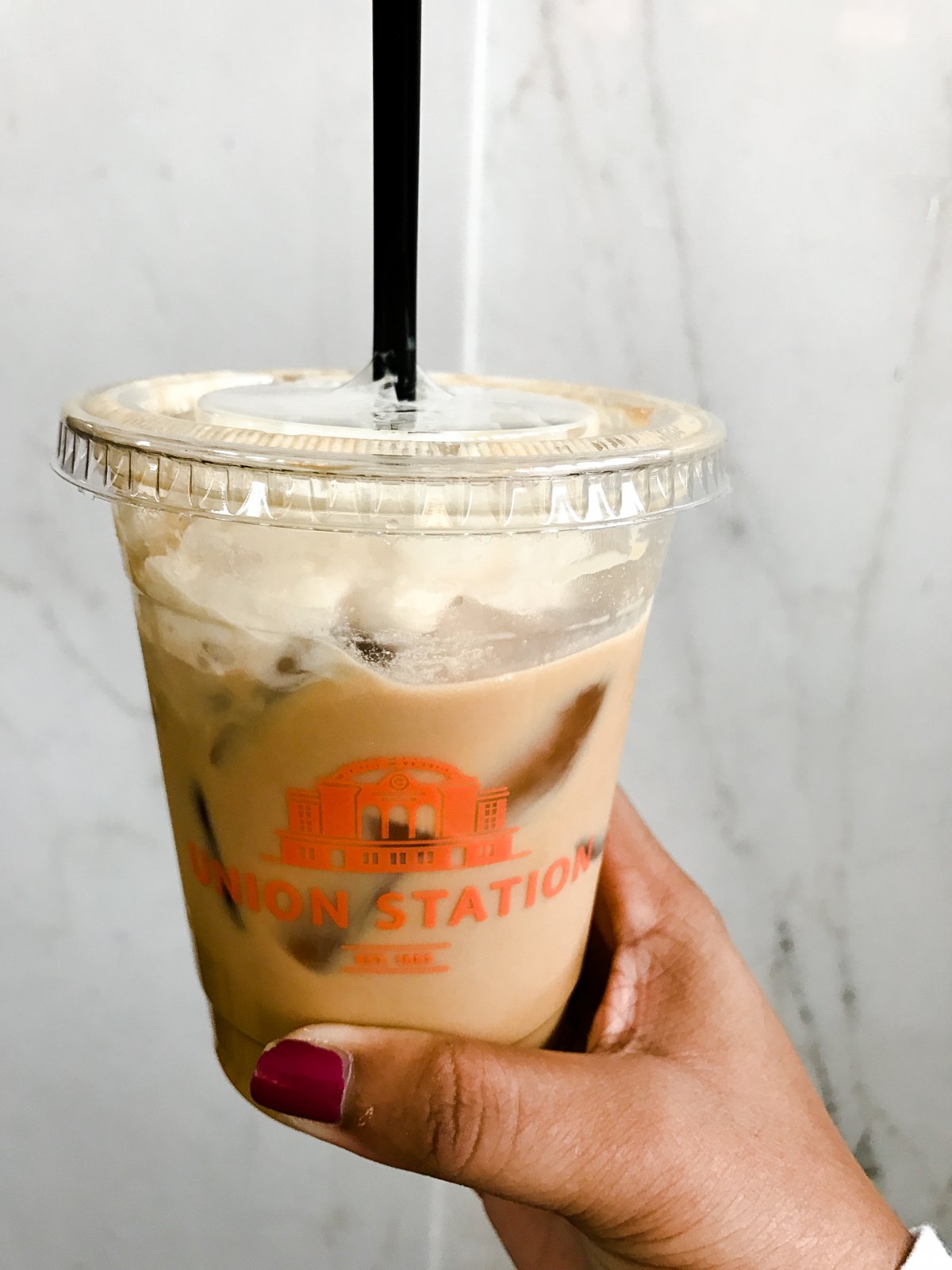 Denver Union Station is both a transit hub and a hip little marketplace. We took a few snaps outside before exploring inside the hall, where we found lots of food and drink options. This is definitely an Instagram-worthy spot with its aesthetic interior and modern shops. You can grab a bite to eat or do some shopping; we grabbed some coffee before heading out.
Larimer Square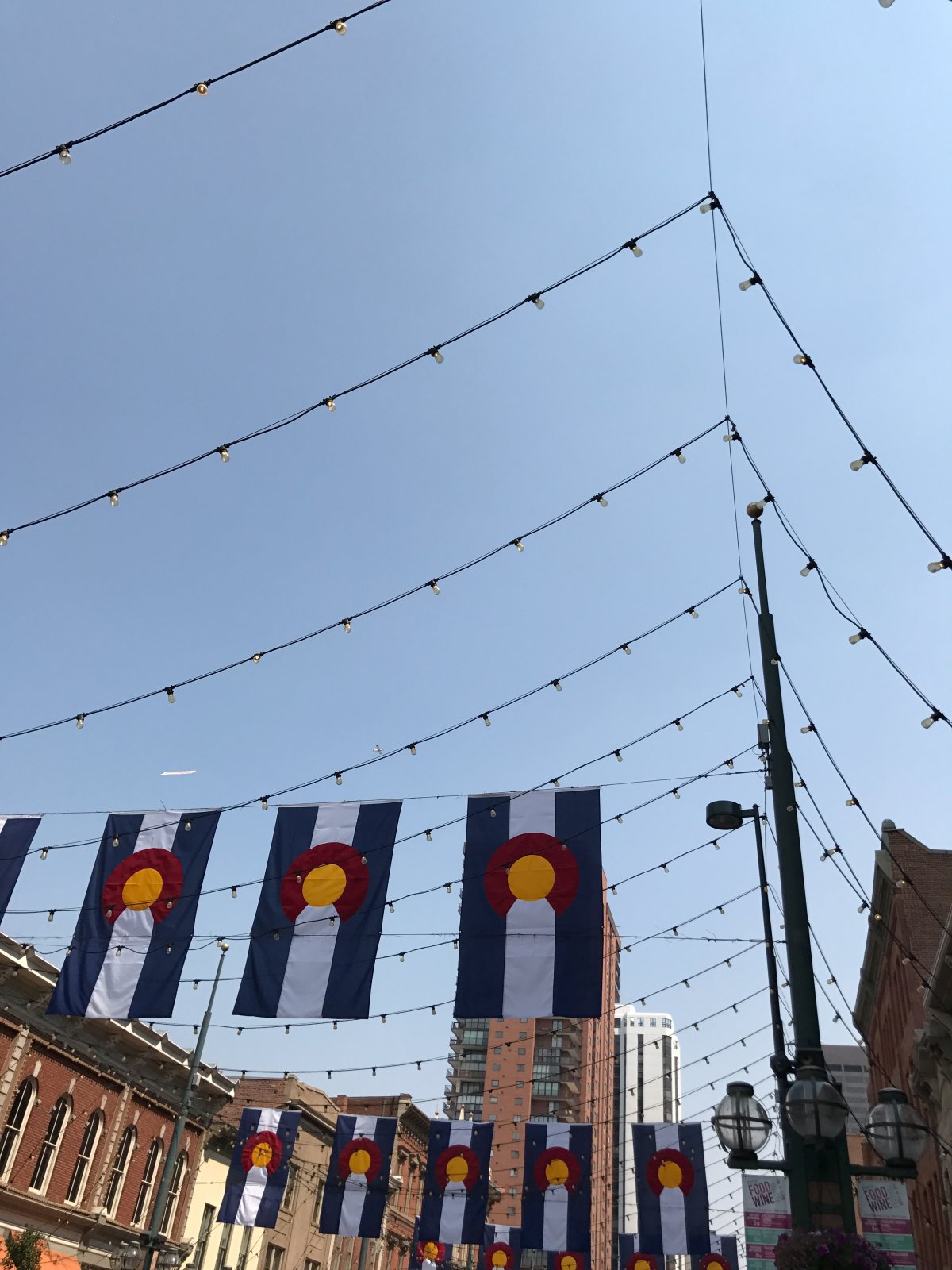 Larimer Square is a historic block in Denver with plenty of shops, bars, and restaurants. We strolled through the square to admire the historical buildings and do some window shopping. Larimer Square has cute lights strung above the street which would definitely look nice in the evening.
If you have time, or if dining is a priority to you, I would recommend coming to Larimer Square in the evening to experience the nightlife and to try out a restaurant or bar.
16th Street Mall
No city would be complete without a shopping promenade. If you want to do some shopping in Denver, 16th Street Mall is the place to go. It's a long stretch of shops and restaurants, but what's great is it offers free shuttle buses at every corner. So you can walk as far as you'd like and then just catch a bus back.
We didn't spend too much time here, but it's a nice stroll if you want to do some window shopping.
Dinosaur Ridge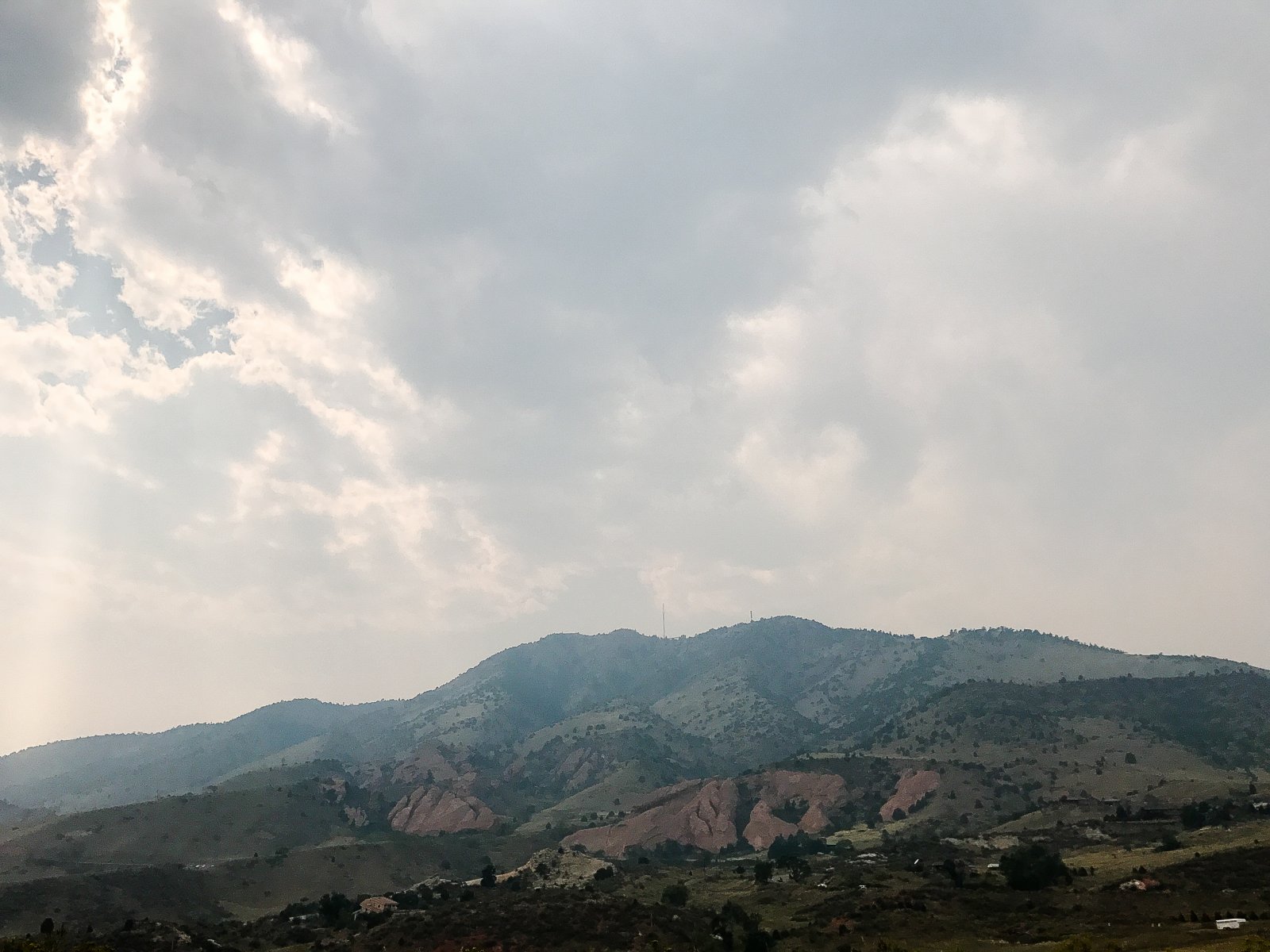 If you're a fan of Jurassic Park like I am, you definitely have to visit Dinosaur Ridge while you're in Denver! Dinosaur Ridge is a National Natural Landmark and the top dinosaur tracksite in the U.S.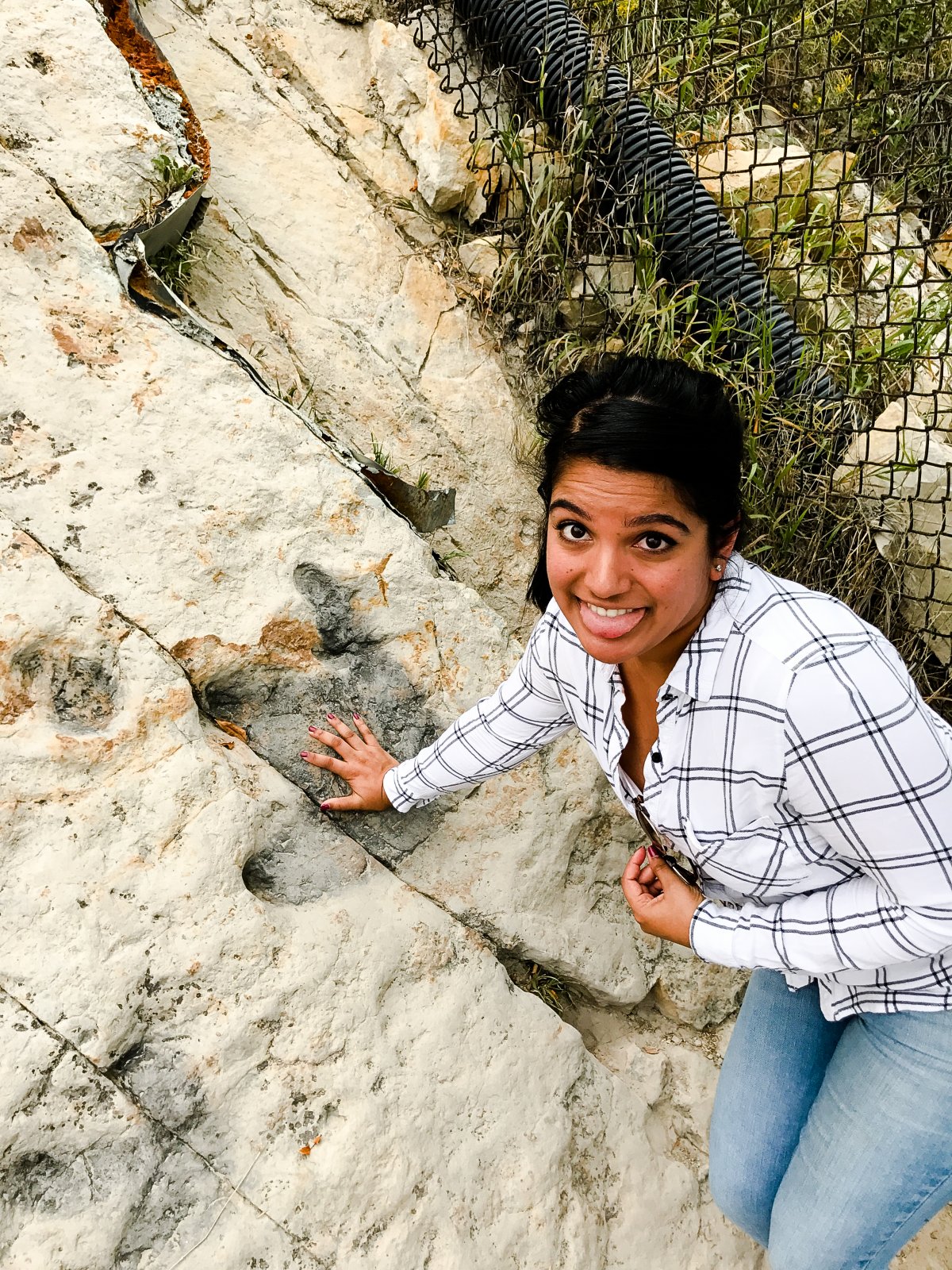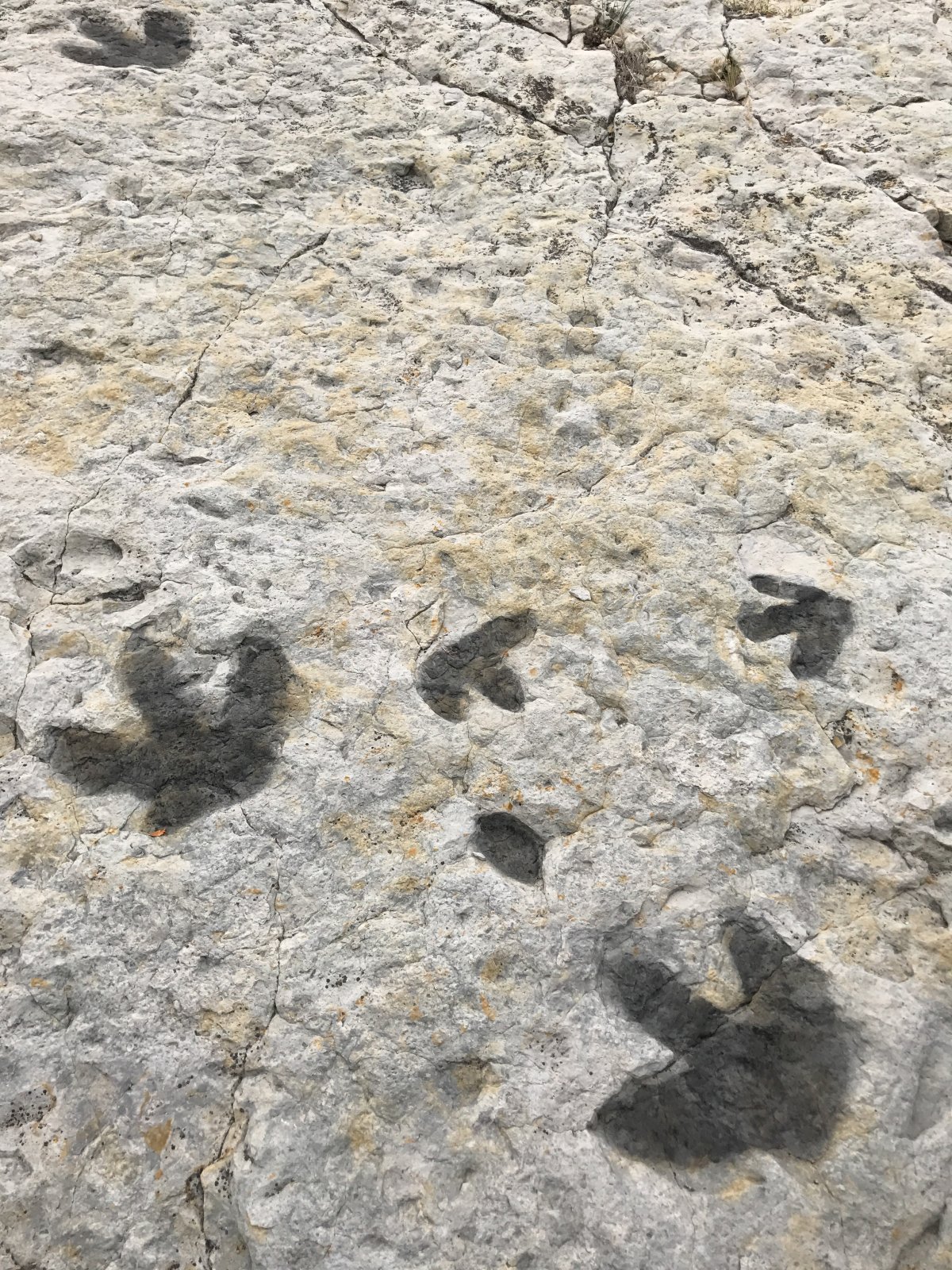 We parked at the Main Visitor Center and purchased $9 tickets for the guided bus tour at the gift shop. During the summer, these bus tours leave from the visitor center every 20 minutes. The bus tour will stop at the Dinosaur Bone Site, the Brontosaur Bulges, and the Dinosaur Tracksite, where your guide will talk about the fossils and let you explore them yourselves. The tour is about 45 minutes long, and you can visit the indoor exhibit hall once you've returned to the visitor center.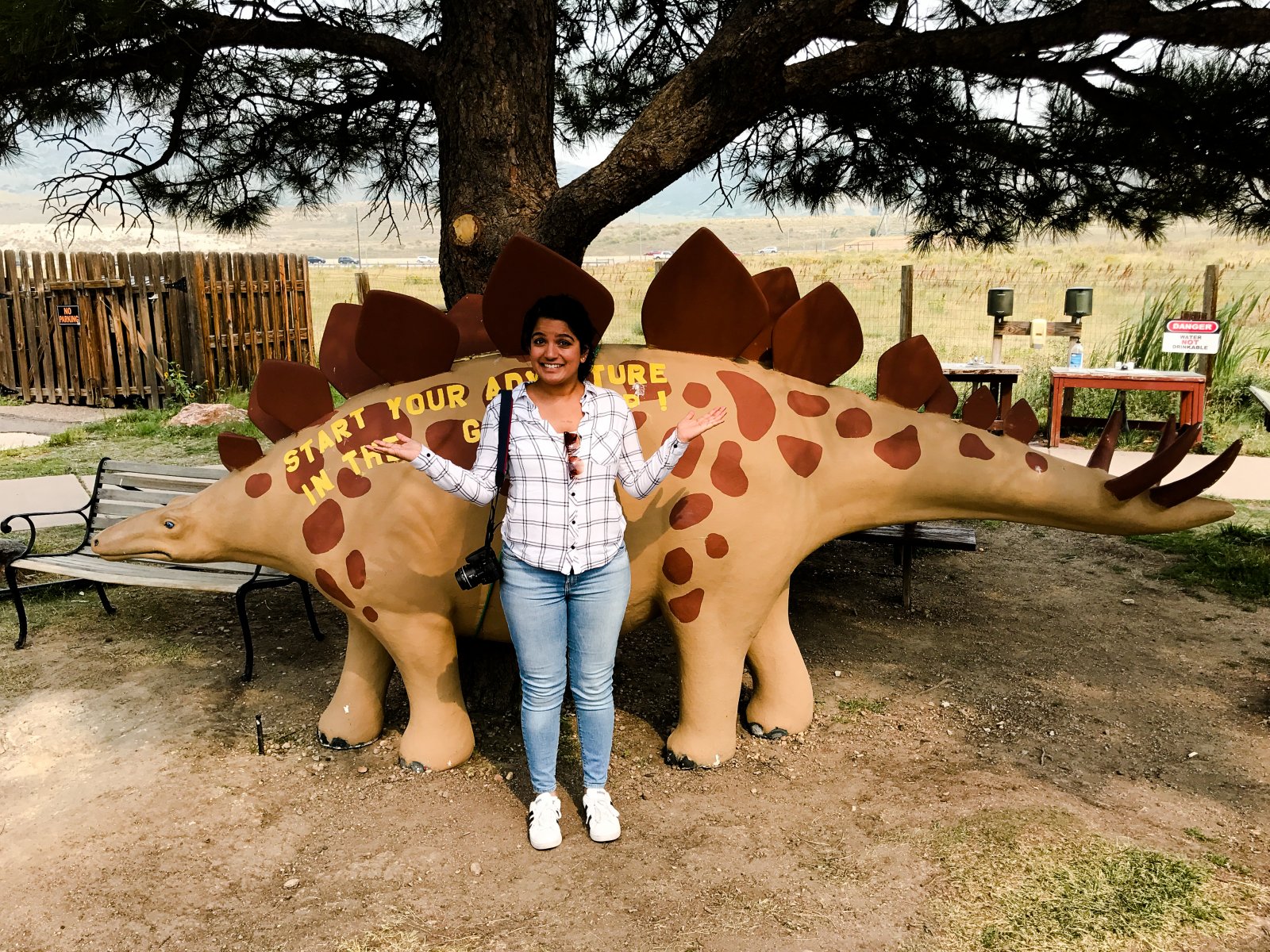 This is a great activity if you're visiting Denver with children—or if you just really like dinosaurs like us 🙂
Red Rocks Park and Amphitheatre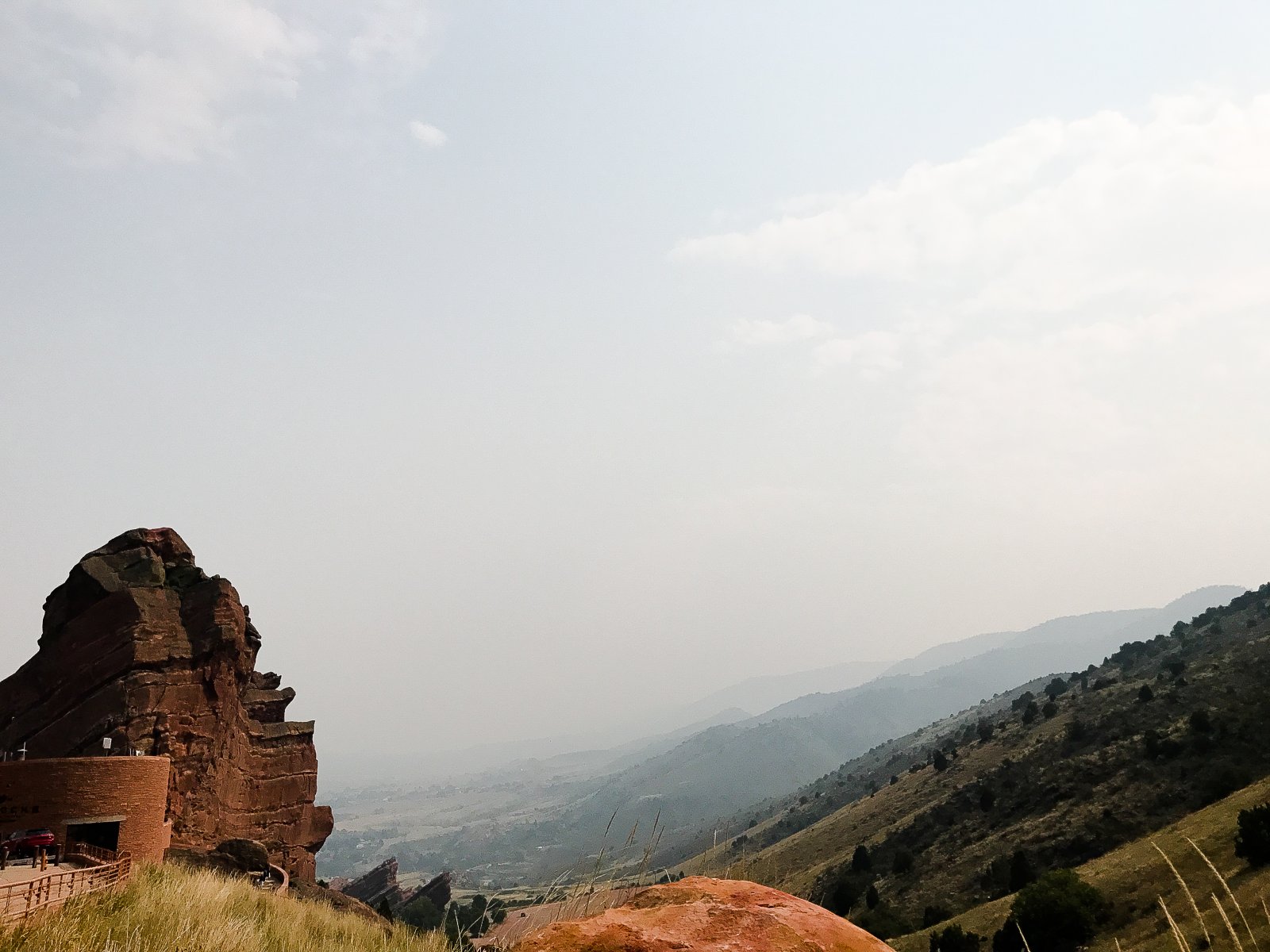 Red Rock Amphitheatre is a beautiful open-air amphitheatre made naturally from red rocks. If you have time, it would be well worth it to catch a concert here. If you aren't planning to see a concert, you can still venture into the amphitheatre to experience it.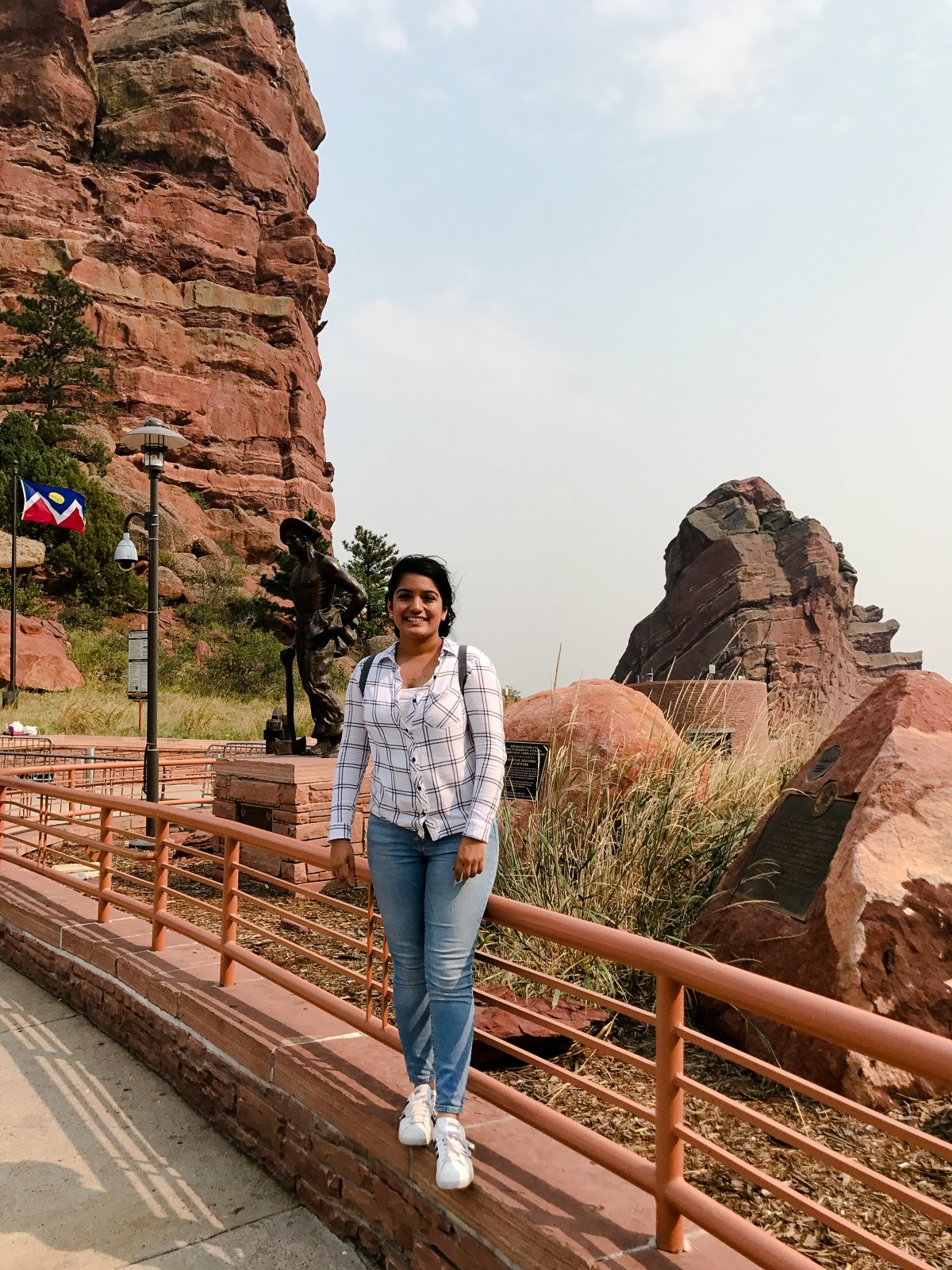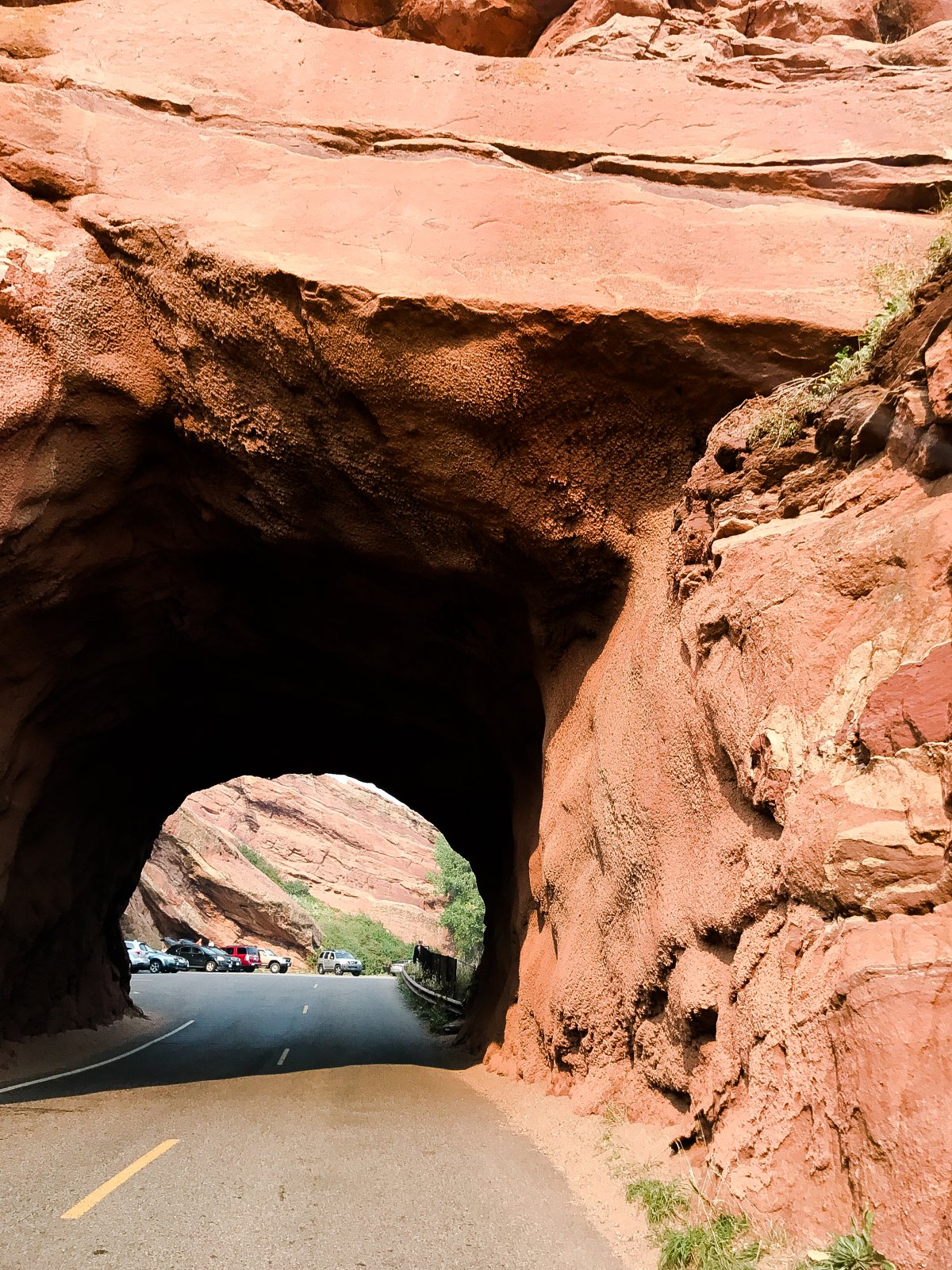 We unfortunately weren't able to because people were beginning to get seated for a concert, but even the area around the amphitheatre is picturesque. Just driving around the Red Rocks Park area from Dinosaur Ridge was breathtaking, and there are several areas where you can pull over and take photos.
Georgetown Loop Railroad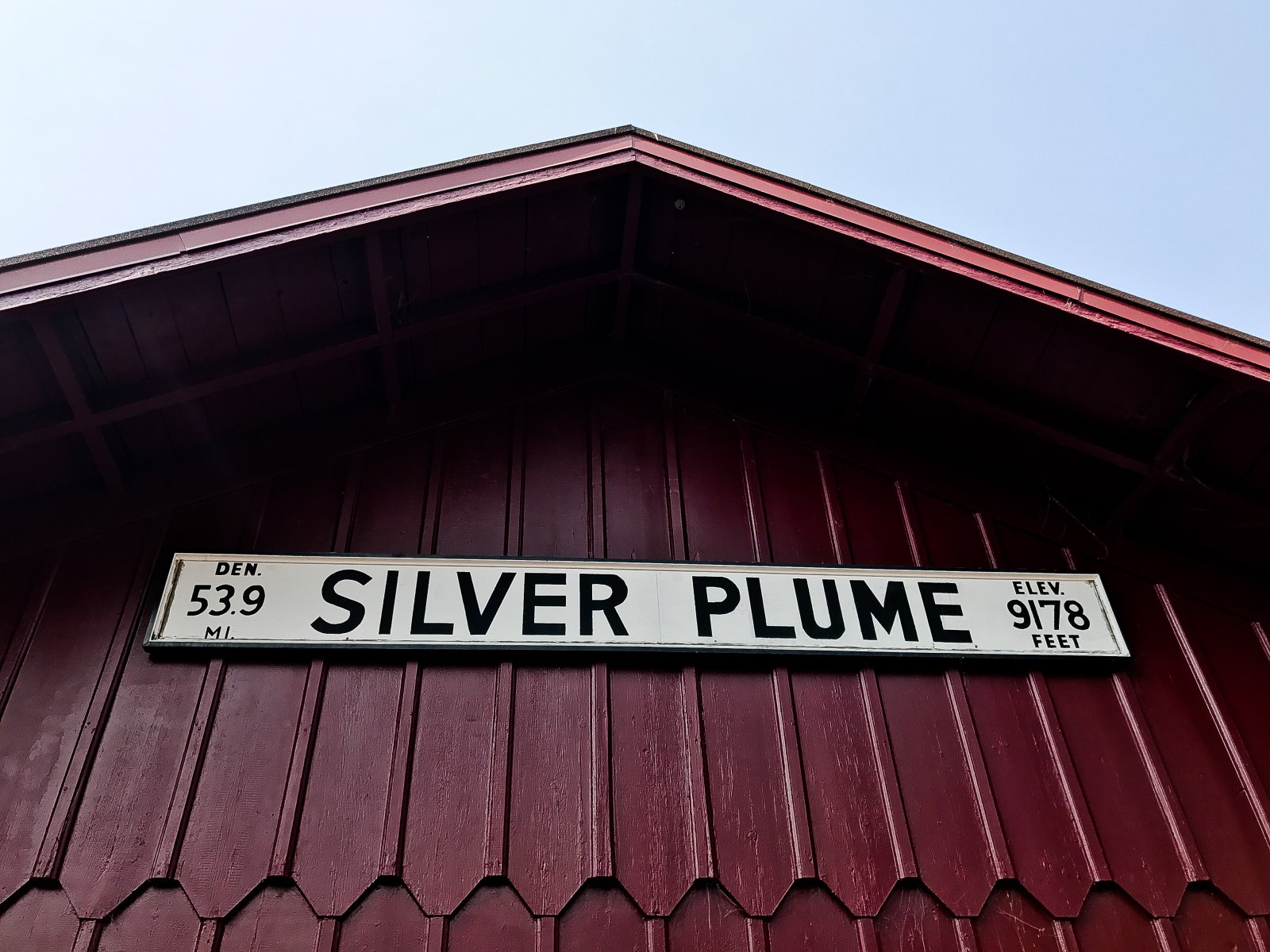 To experience more of the beautiful Colorado scenery, we decided to take a train tour aboard the Georgetown Loop Railroad. This historic railroad was originally used for mining purposes. You can even add a mine tour to your train ride. We bought tickets through Groupon for the coach section of the train, which was bench seating inside open-air box cars. (I believe they enclose them during winter!) You could also pay more to ride in first class parlor cars, complete with snacks and beverages, and available wine and beer. We wanted to take in the scenery so the open-air box car was ideal.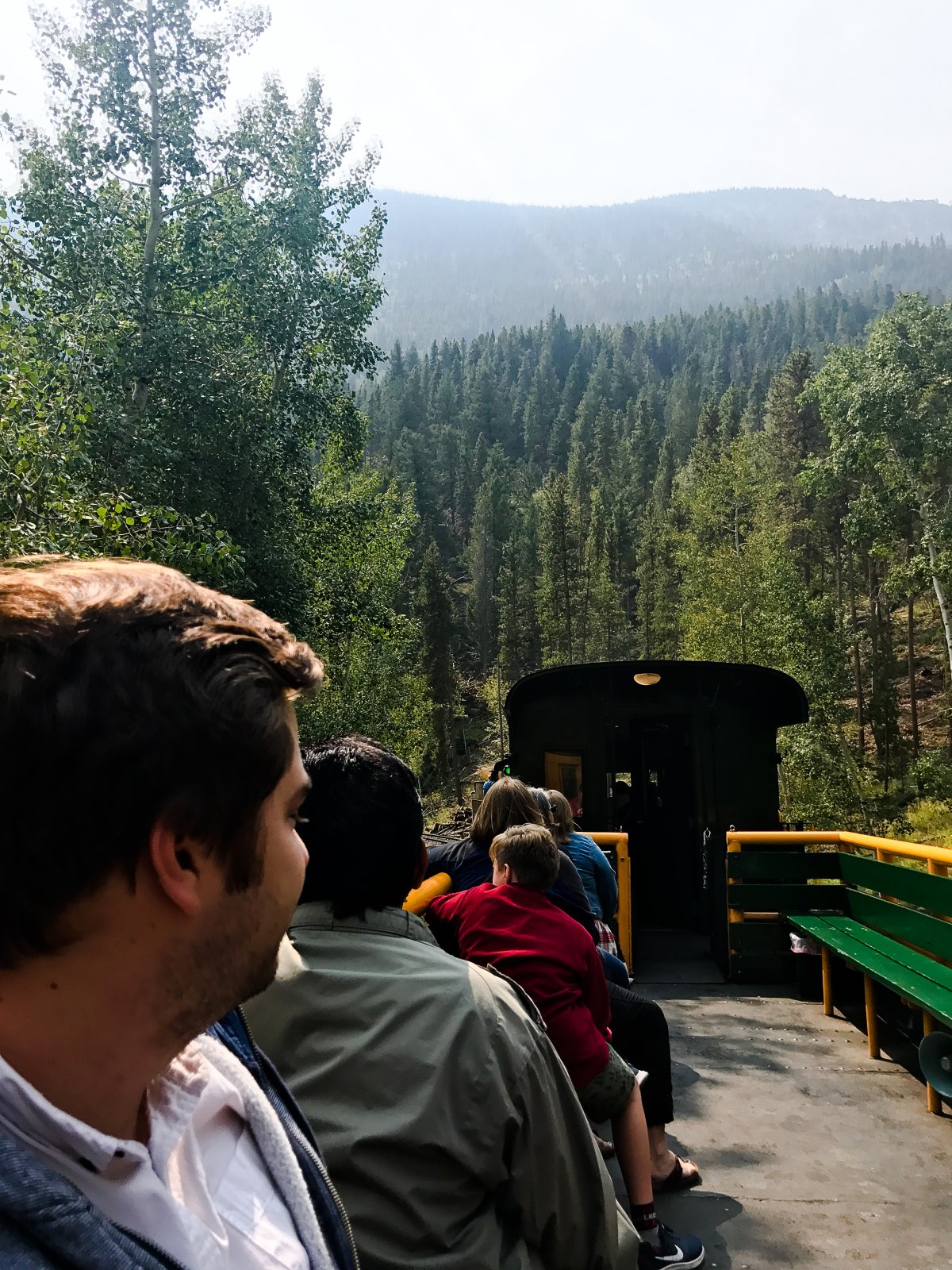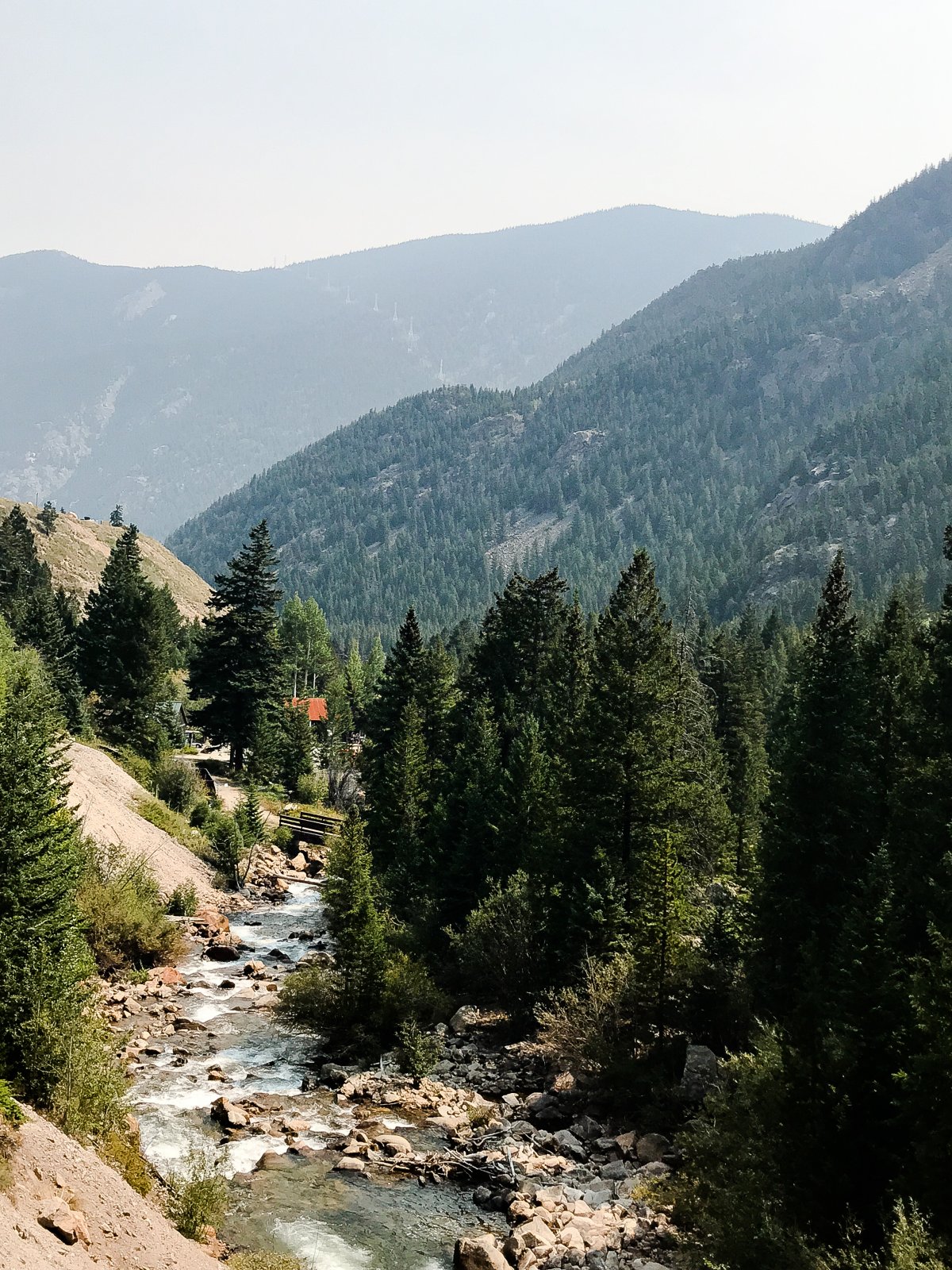 There's plenty of parking just outside of the Silver Plume Depot, the train station we started at. We took some time admiring the towering mountains around us before checking in at the station. The train ride is perfect for nature lovers, as it's nestled high in the Rocky Mountains and offers stunning views of mountains, falls, and creeks. A tour guide will be giving you the history of the railroad while you take in the fresh air.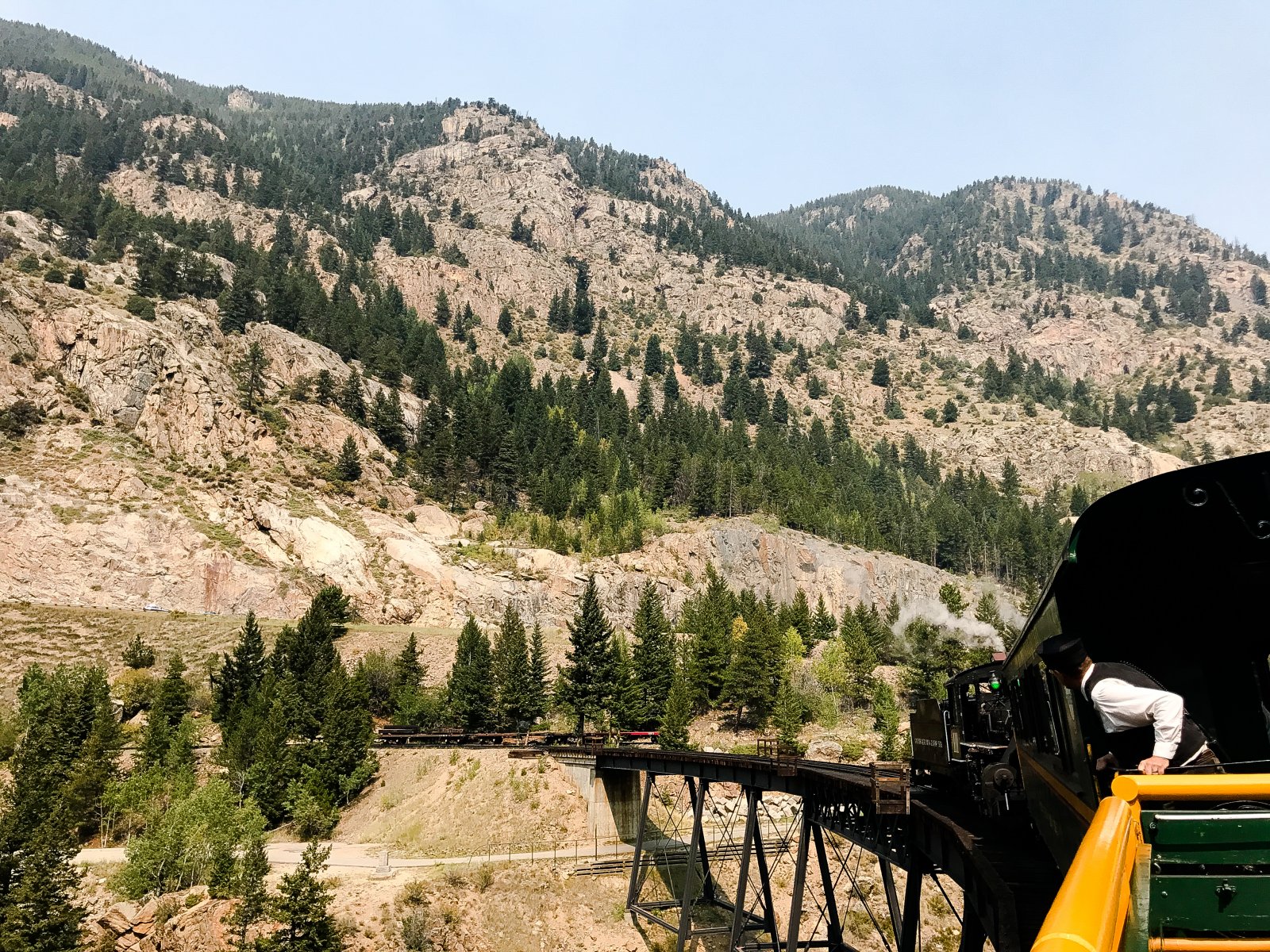 Rocky Mountain Arsenal Refuge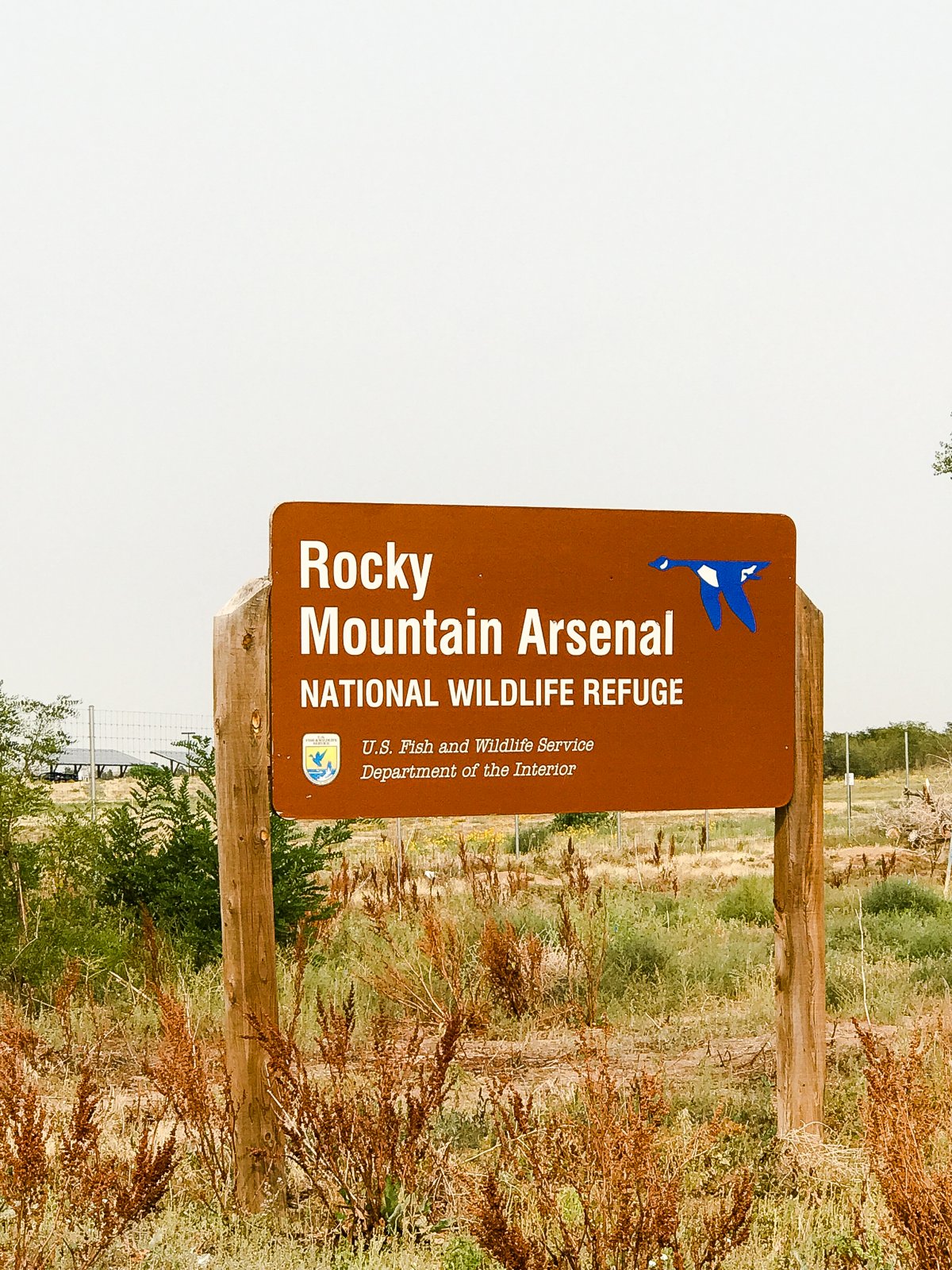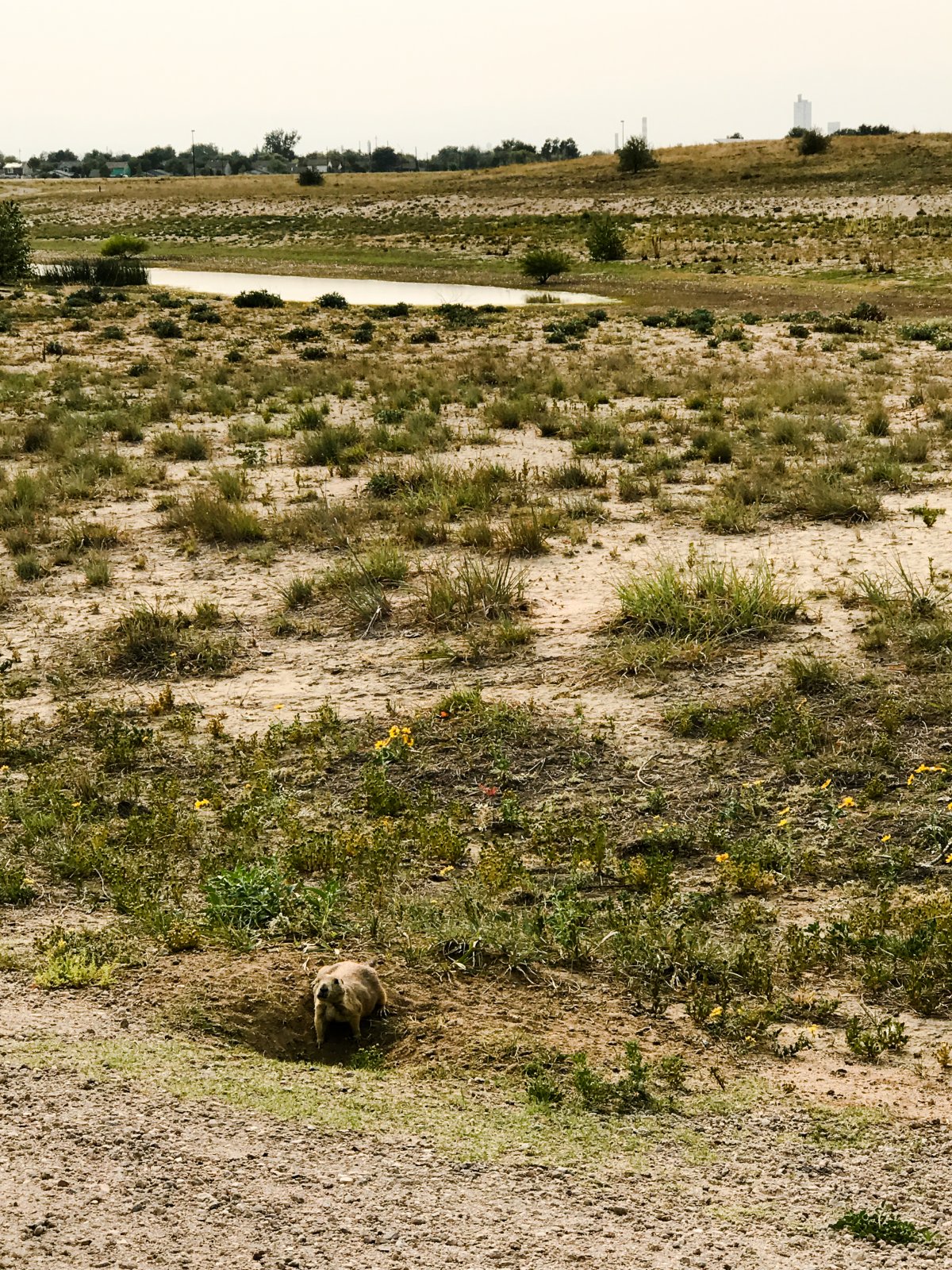 We chose to visit the Rocky Mountain Arsenal Refuge on our last day in Denver, right before our return flight. The Rocky Mountain Arsenal Refuge is actually right next to the airport, so it was easy to drive through the refuge and then onto the airport.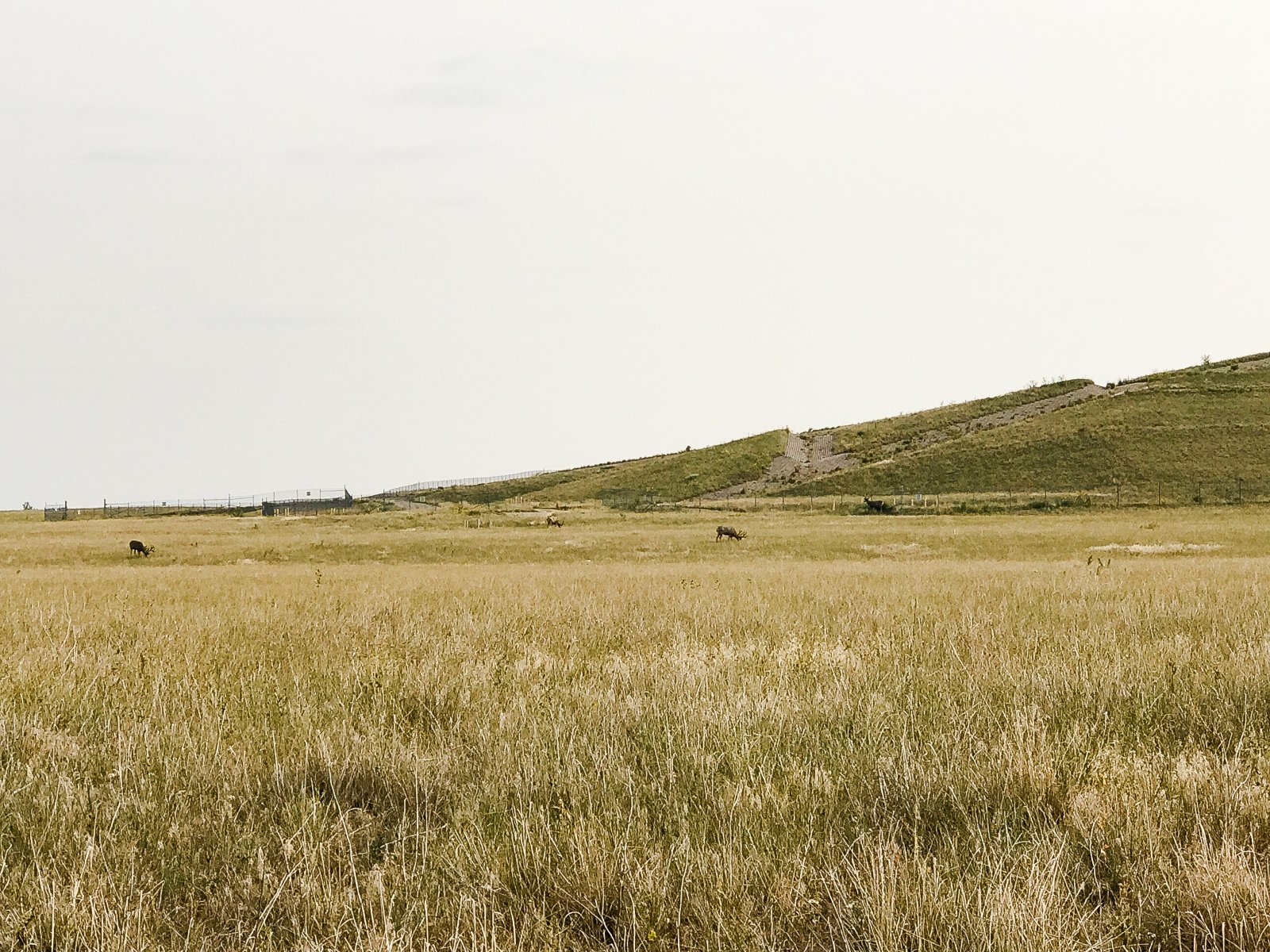 There are several activities you can do at Rocky Mountain Arsenal Refuge, such as wildlife viewing and hiking, but since it was our last day we chose to do the Wildlife Drive. The Wildlife Drive is an 11-mile drive through the refuge, an easy way for you to experience the wildlife right from your car. The refuge is known for its resident bison, but you'll see plenty of other critters during the drive. We got especially close to white-tailed deer and prairie dogs! We actually didn't see too many bison until the end of the drive, and most of those were far from view. But the quiet peacefulness of the refuge made it a great way to end our Denver trip.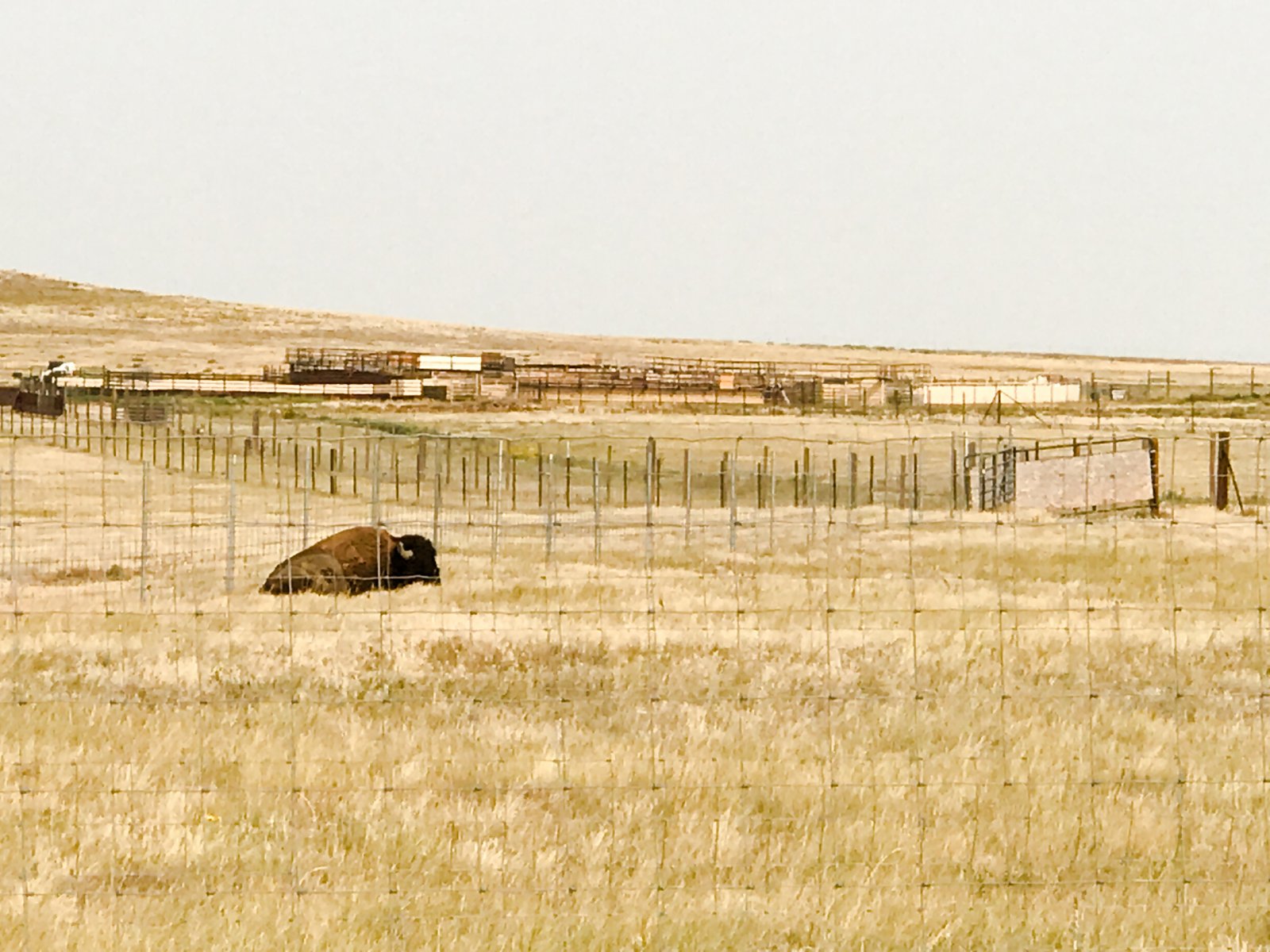 After exiting the refuge, it took about 20-25 minutes to drive to the airport. We simply dropped off our car at Budget, boarded a shuttle to the airport, and we were on our way back home.
3 Day Denver Itinerary
NOTE: Technically I was in Denver for 4 days if you include my "travel day." But since I arrived in the evening on the first day, I didn't count this as a full day in Denver.
Travel Day (first night in Denver):
Afternoon flight to Denver
Pick up rental car
Check in to hotel
(If you arrive in Denver in the morning, you can jump straight into Day 1 activities below.)
Day 1:
Estes Park
Rocky Mountain National Park
Day 2:
Colorado State Capitol
Denver Union Station
Larimer Square
16th Street Mall
Dinosaur Ridge
Red Rock Amphitheatre
Day 3:
Georgetown Loop Railroad
Rocky Mountain Arsenal Refuge
Return car rental
Evening flight home
If you're visiting Denver for the first time, I hope this weekend Denver itinerary helped you out! Denver is definitely a cool city to visit if you're looking to explore both city and nature on your trip. For more info on visiting the Rockies, be sure to check out my list of things to do at Rocky Mountain National Park for first time visitors.
Pin it!