I'd been dying to go to the Museum of Ice Cream ever since pictures appeared on my Instagram feed earlier this year. I mean, a museum filled with Instagram-worthy photo backdrops and ice cream samples–what's not to like?
How to Get Museum of Ice Cream Tickets

Even though the museum was clearly on every millennial's must-go lists, I didn't expect the hype to be that real. Once I saw my friends post pictures from the Museum of Ice Cream in Los Angeles, I knew it was time to check it out.
Or not.
Turns out all of the tickets for the Los Angeles location had been sold out ages ago, and I soon came across plenty of people in my situation, desperately waiting for more tickets to become available. At the time, there wasn't any update from the Museum of Ice Cream if more Los Angeles tickets would be released; so, as much as I wanted to take selfies with giant popsicles and pink walls, I soon forgot about getting tickets.
Until I saw more and more of those giant popsicles and pink walls fill up my Instagram feed, not to mention plenty of Boomerang shots of people swinging with bananas and swimming in sprinkles.
But it wasn't until I saw a post from the Museum of Ice Cream in San Francisco that I realized I might not get a chance to visit the museum at all. I found out that even the newest location in San Francisco was sold out. My boyfriend and I finally decided that the only way we could ever actually go was to sign up for the mailing list and await tickets for the next location.
I also realized, after it was too late, that the Los Angeles location had released tickets in multiple batches. At that point, I was so disappointed that my boyfriend assured me we'd visit whichever city the next location would be in (bless his soul for dealing with my urge to be basic).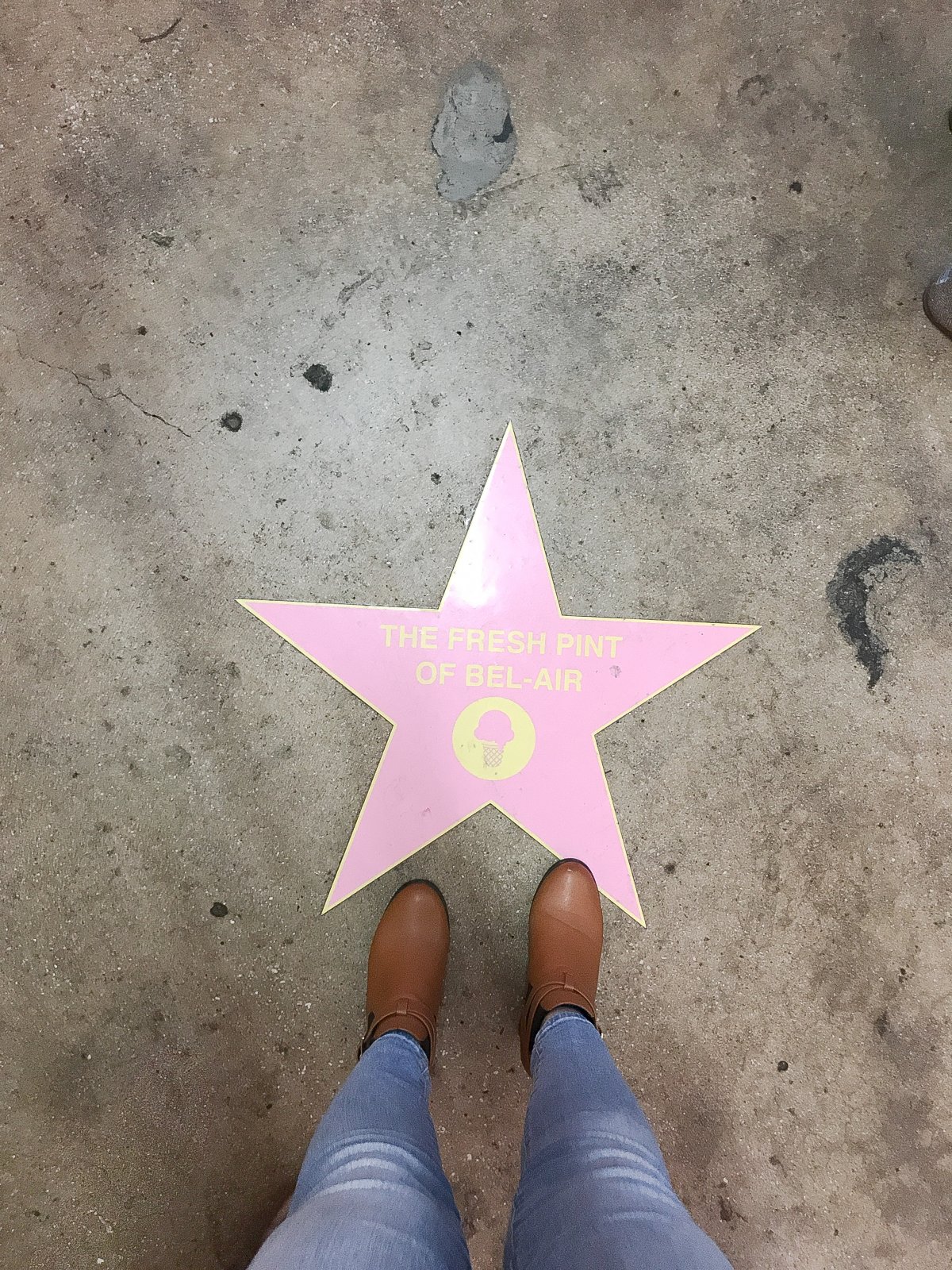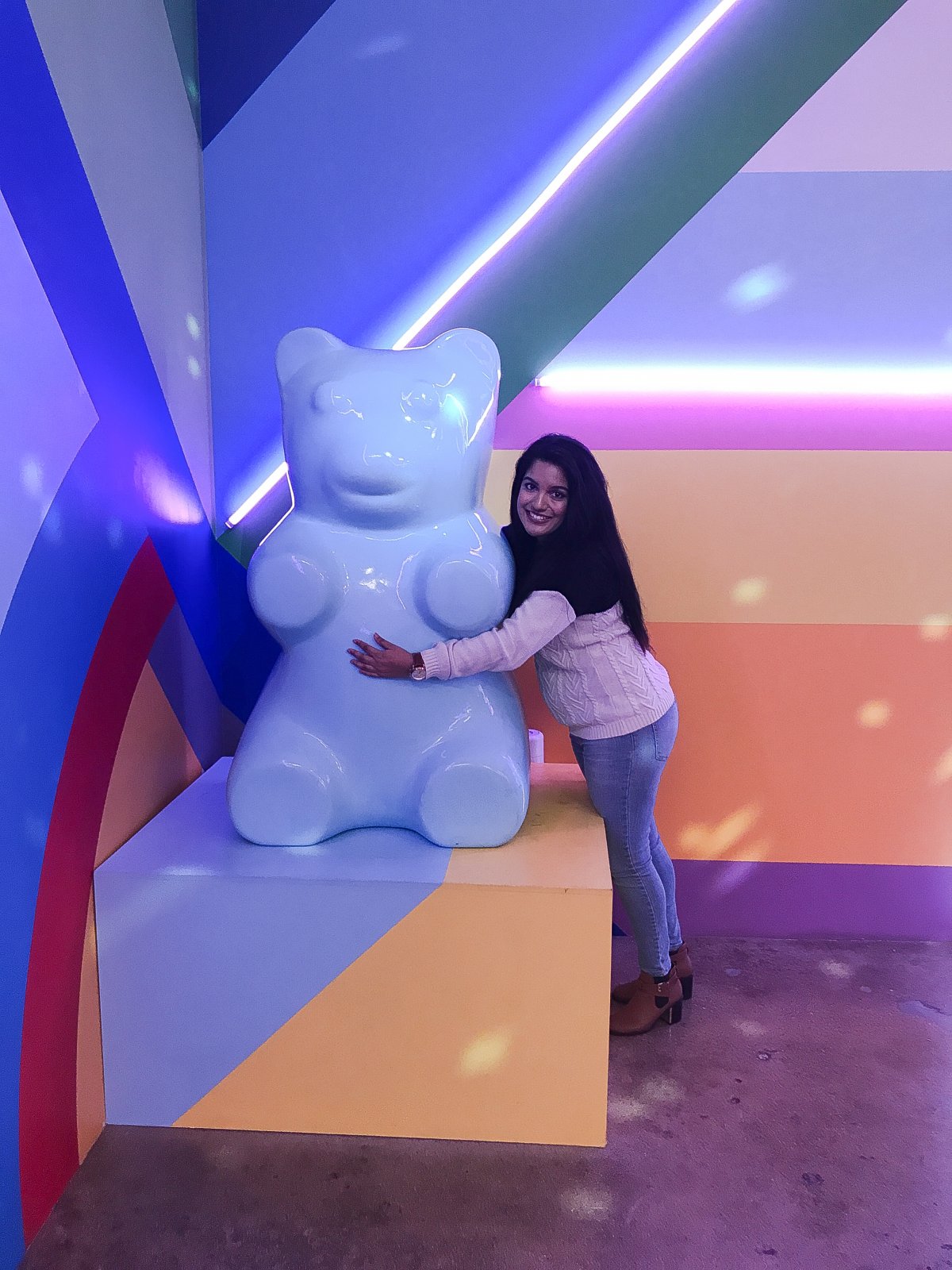 Perhaps it was my luck, or perhaps it was the sheer number of people in SoCal who still wanted to go, but shortly after signing up for the Museum of Ice Cream mailing list we were notified that a batch of tickets for Los Angeles in November/December would be released! And, not long after that, we finally opened the ticket queue on our browsers right on the dot on the release date until we were able to select battle for a time slot.
It almost felt like we won the tickets as prizes since nearly all the time slots we clicked on were unavailable. At that point I think I was more excited about attaining the tickets than about going to the museum (sad, I know).
SO WITHOUT FURTHER ADO, here's what we got to do at the Museum of Ice Cream and what you can expect when you visit the Museum of Ice Cream for yourself!
What to Expect at the Museum of Ice Cream
Museum of Ice Cream Parking and Entry Line
We decided to valet the car once we arrived at the Museum of Ice Cream, since the website said it was only $6 and we figured it'd cost about the same in any LA lot. When we headed over to the line, a very vocal employee enthusiastically ushered all of us who arrived early for the 6pm slot into a green space on the side with cute, hanging lights and plenty of hula-hoops.
We watched a couple of adorable kids waddle around with the hula-hoops before we were told to start waiting in line. They do check that your ID matches with the name on the tickets, so make sure whoever ordered tickets has their ID on them!
The wait wasn't long at all; within five minutes, we were asked to cheer loudly and then our group was brought to the front of the museum.
Funky Rooms and Sweet Treats
And then the fun began. Right through the front doors we were given candy before guided into the first room: a glittery, mirrored room that served as our first Instagram-worthy backdrop.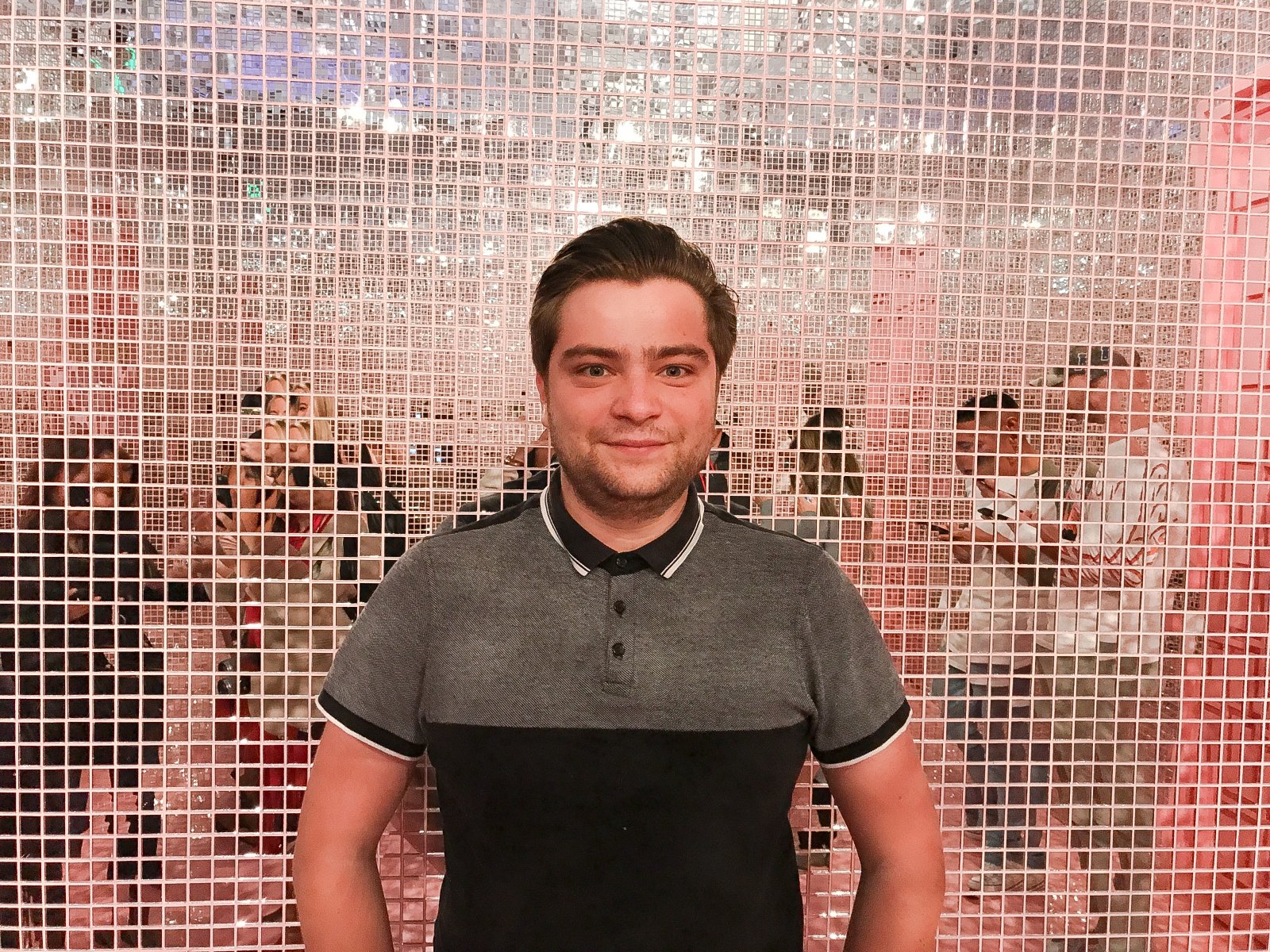 The next room was the California room, covered in pink, white, and yellow leaf patterns, and decorated with pink palm trees, which of course had trunks made of waffle cone. This room also has a huge wall with the Hollywood sign that's perfect for group pictures.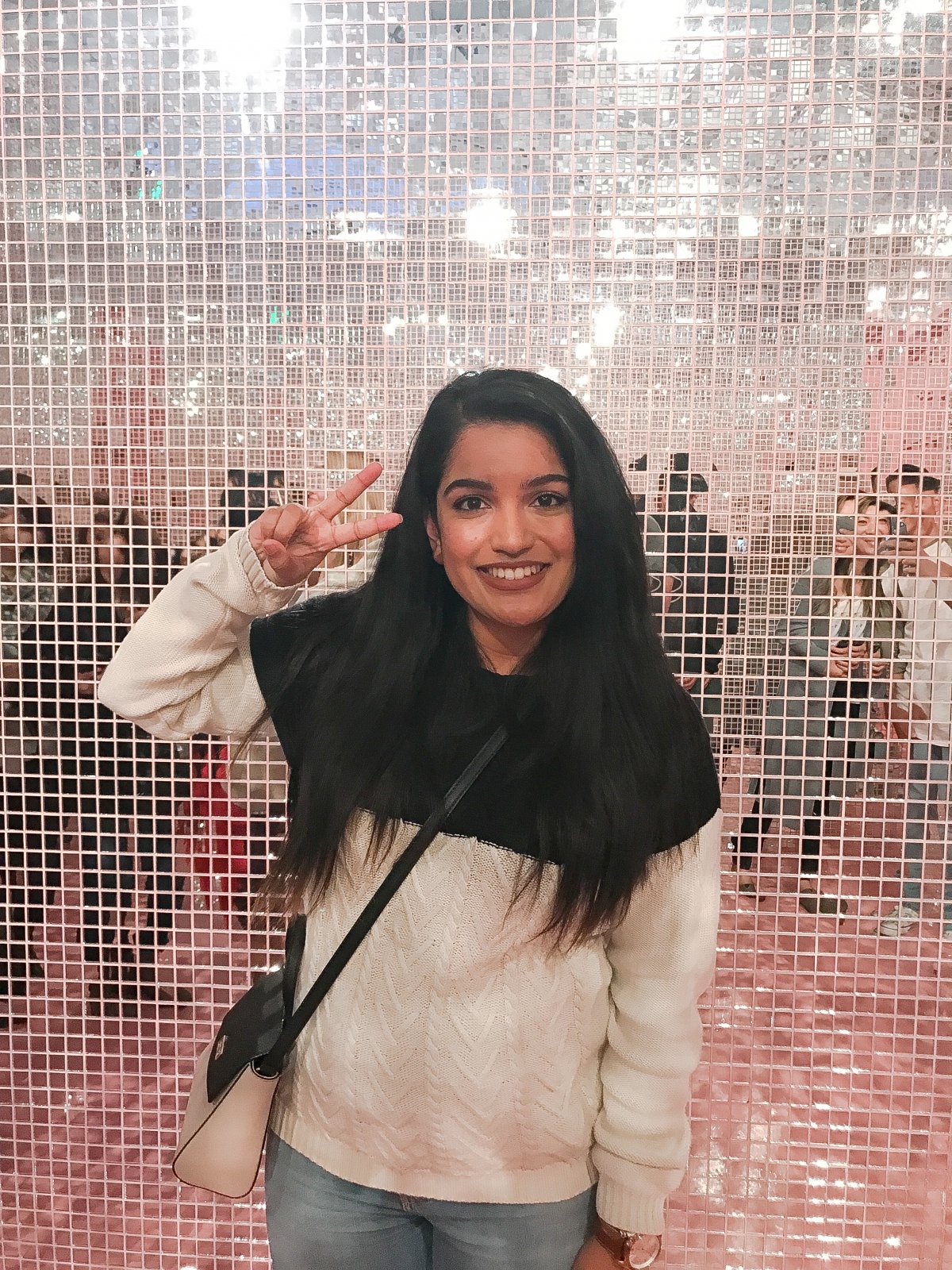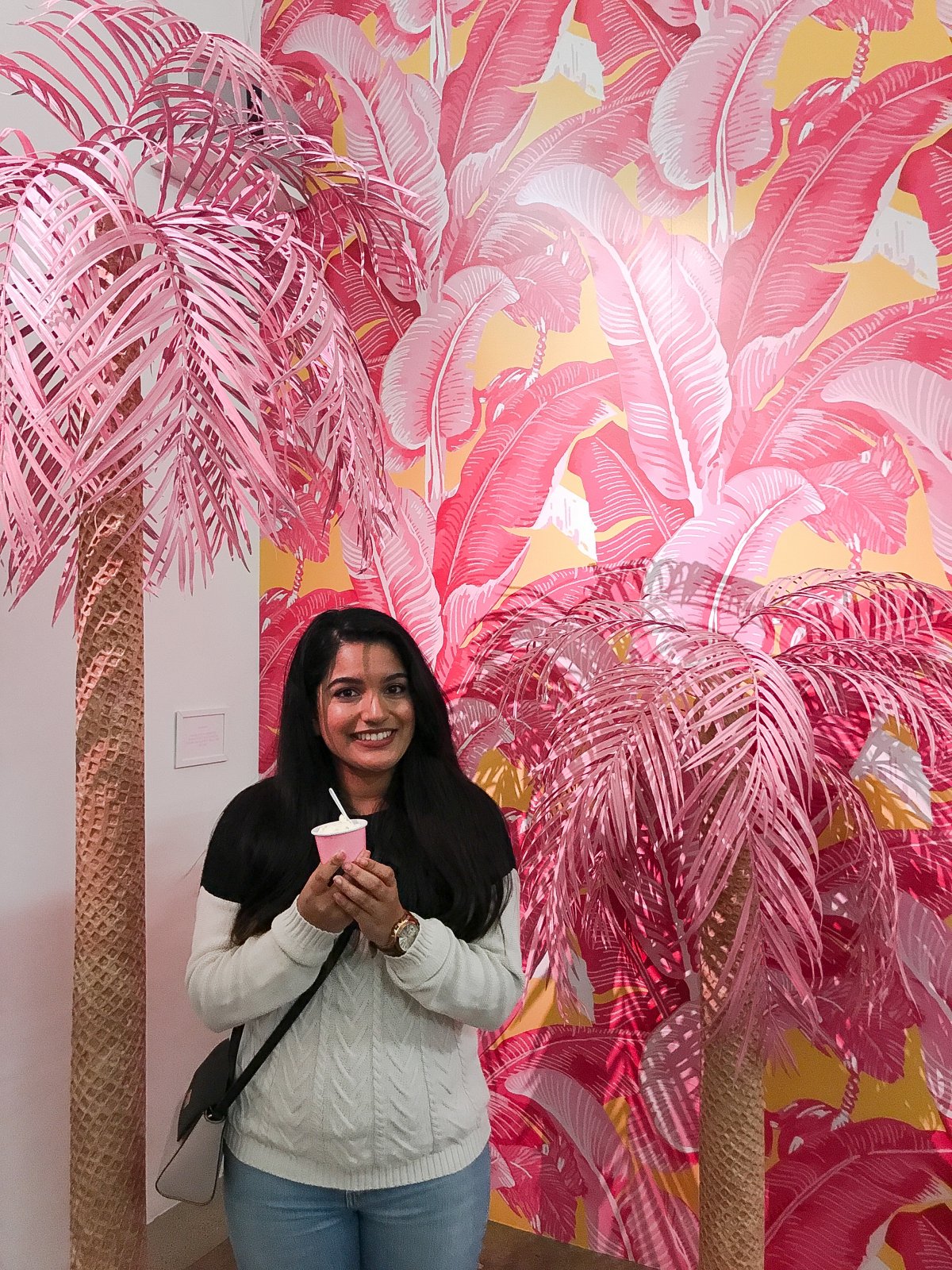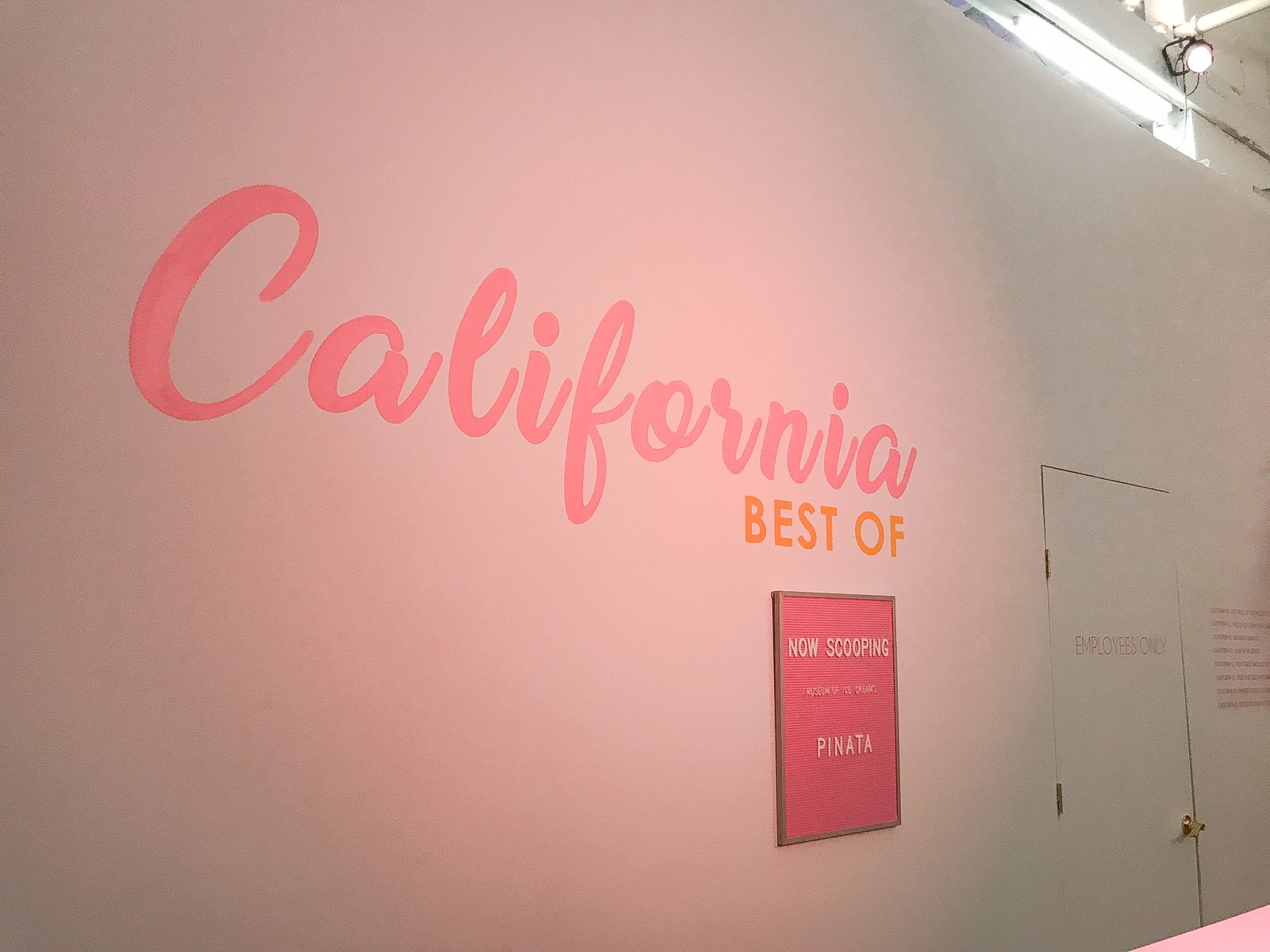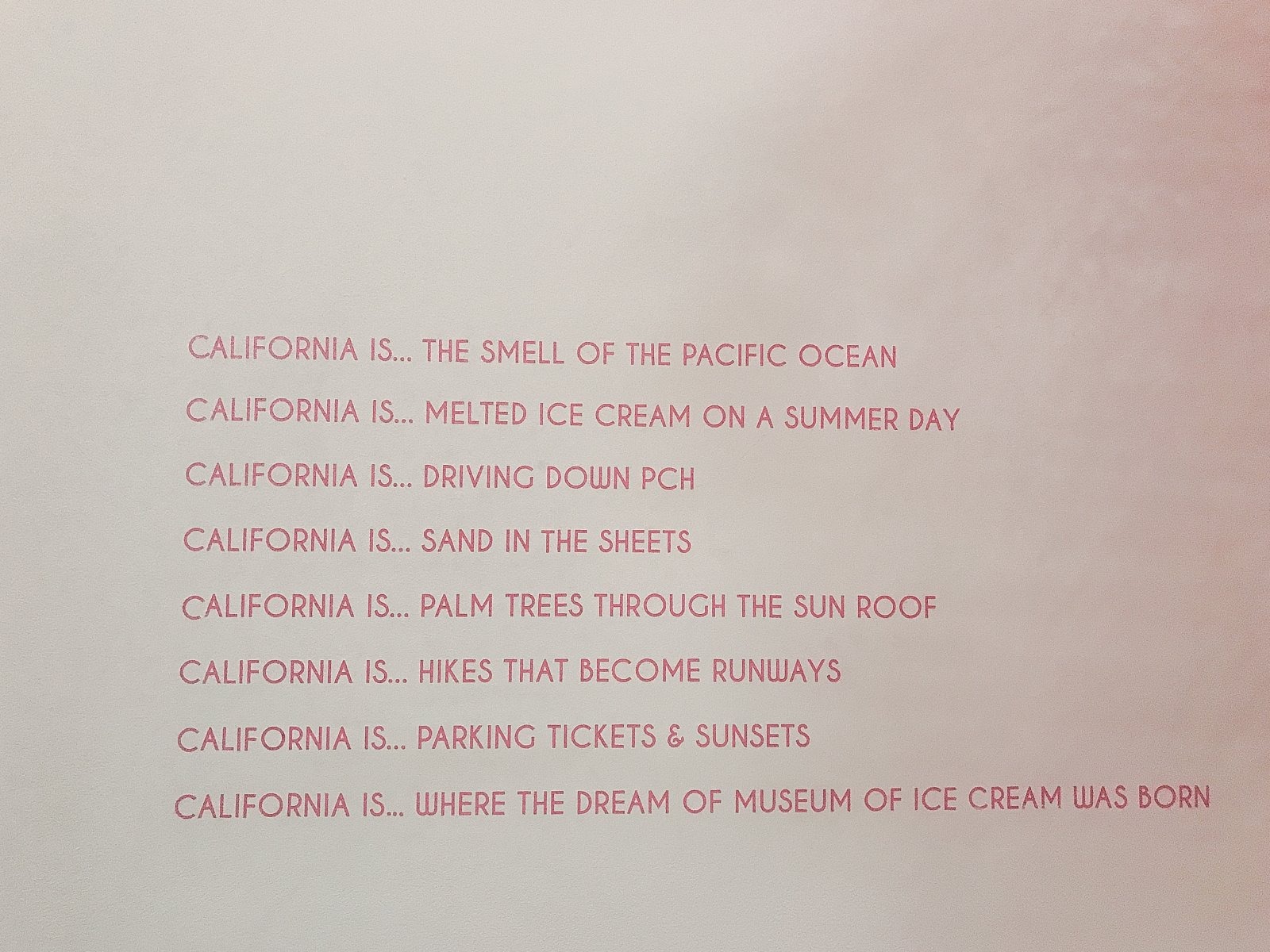 We got a scoop of piñata ice cream before heading to the banana swing room. With two swings side by side, the banana swings are probably the best spot in the Museum of Ice Cream for a couple's photo. Just make sure if you ask someone to take your photo, that you offer to take theirs as well! 🙂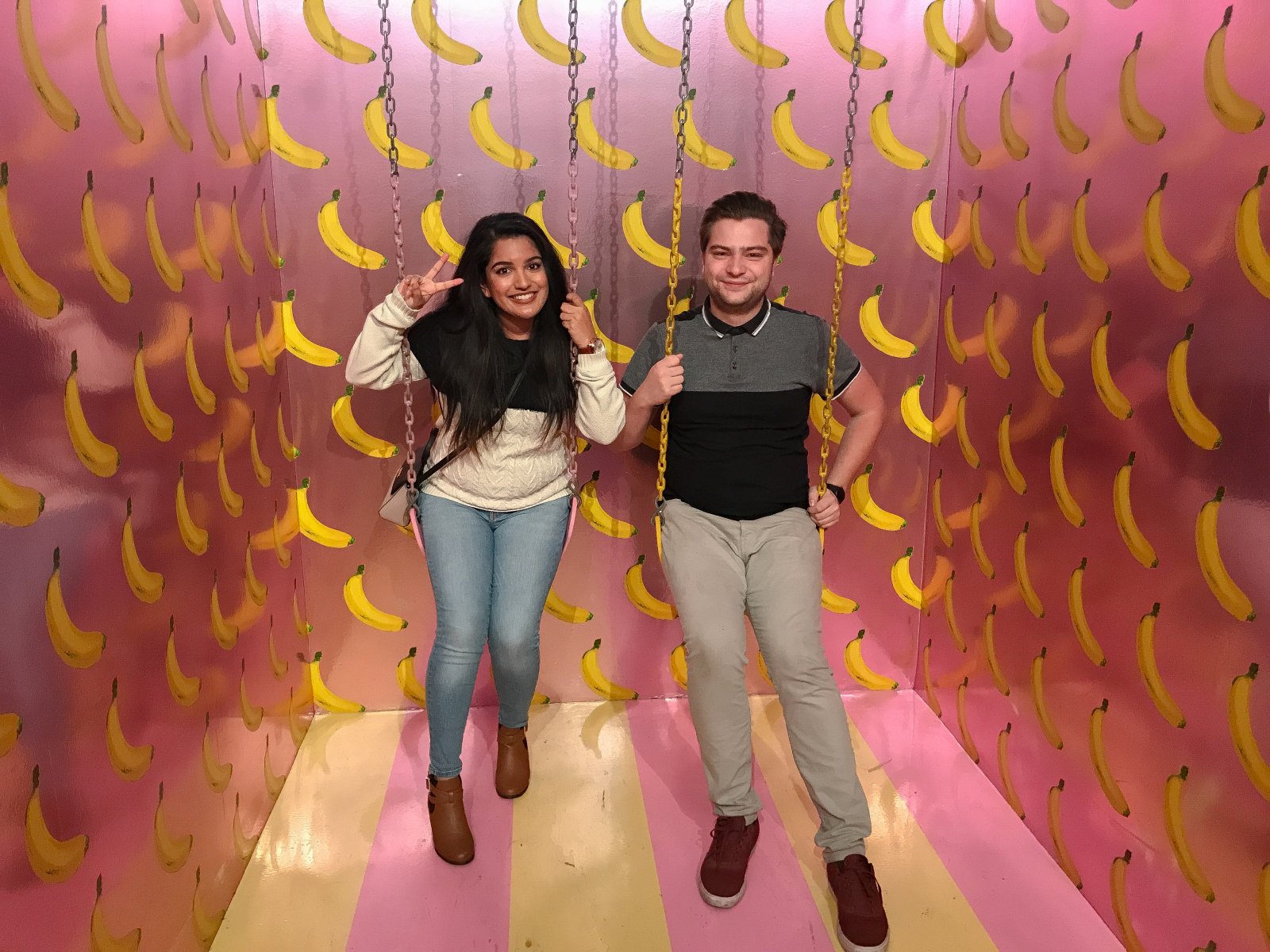 Oh, by the way, the banana wallpaper is supposed to smell like bananas if you want to give them a sniff!
Following a mesmerizing display of hanging bananas, we arrived in the mint room, complete with a garden of several different mint leaves and mint-colored walls.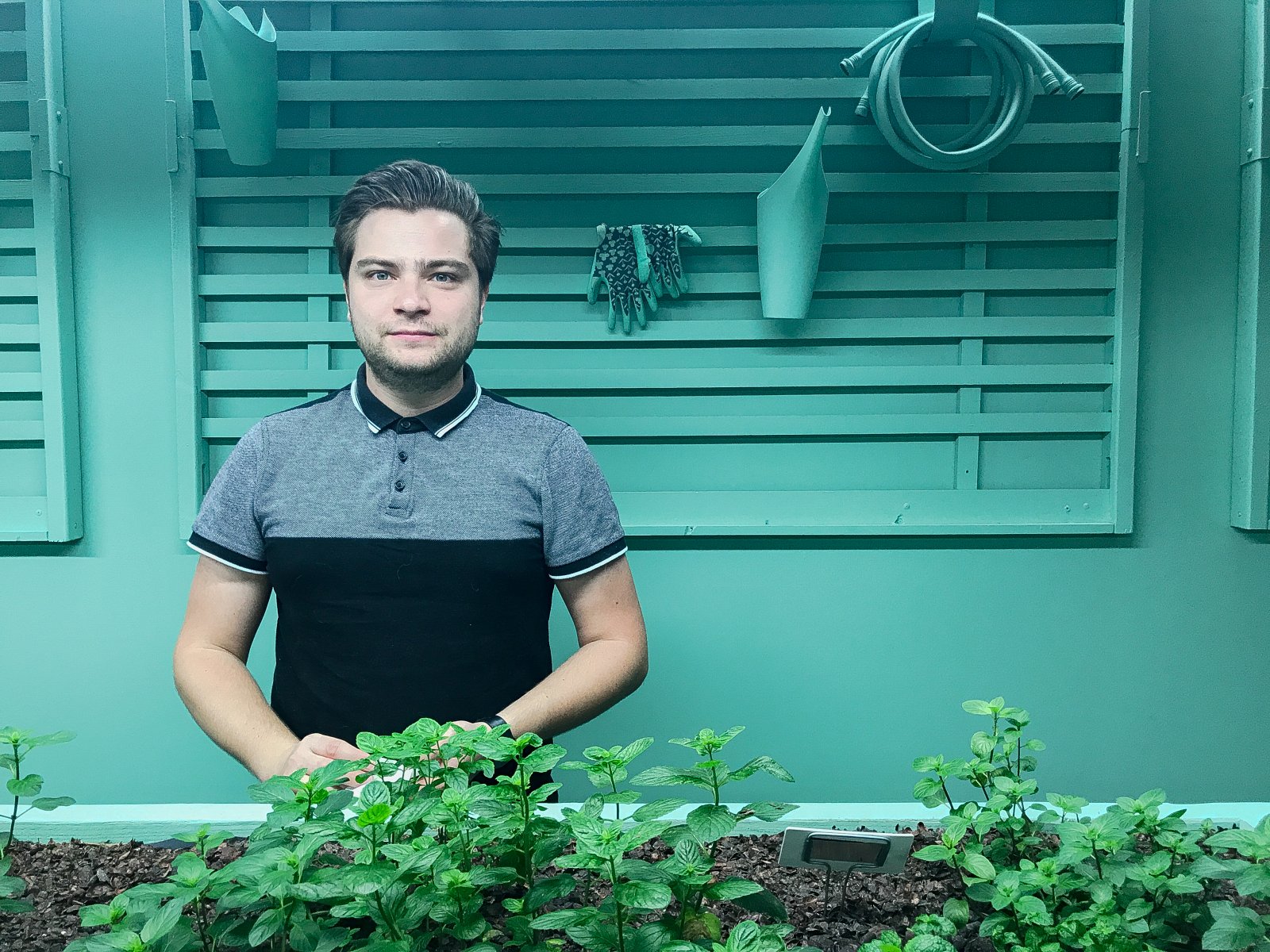 I'm not a huge fan of mint in my desserts, but the mint chocolate chip mochi ice cream we were given was pretty darned good.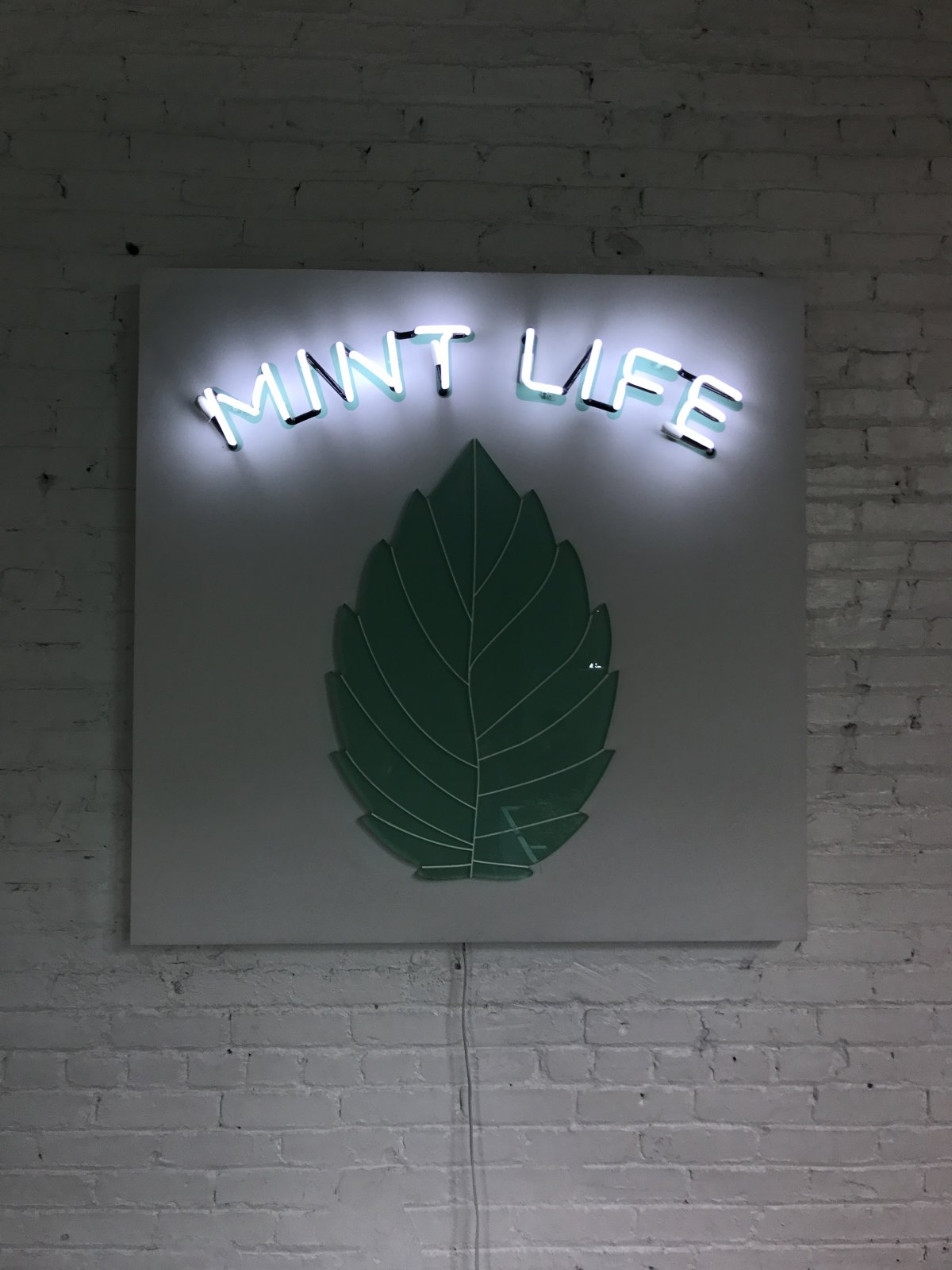 A colorful, striped path led us into the next room, which I'll just call the colorful room (creative, I know). Lots of people took pictures in the center wall of this room, but we just shot snaps with the pink, transparent panels hanging on the sides.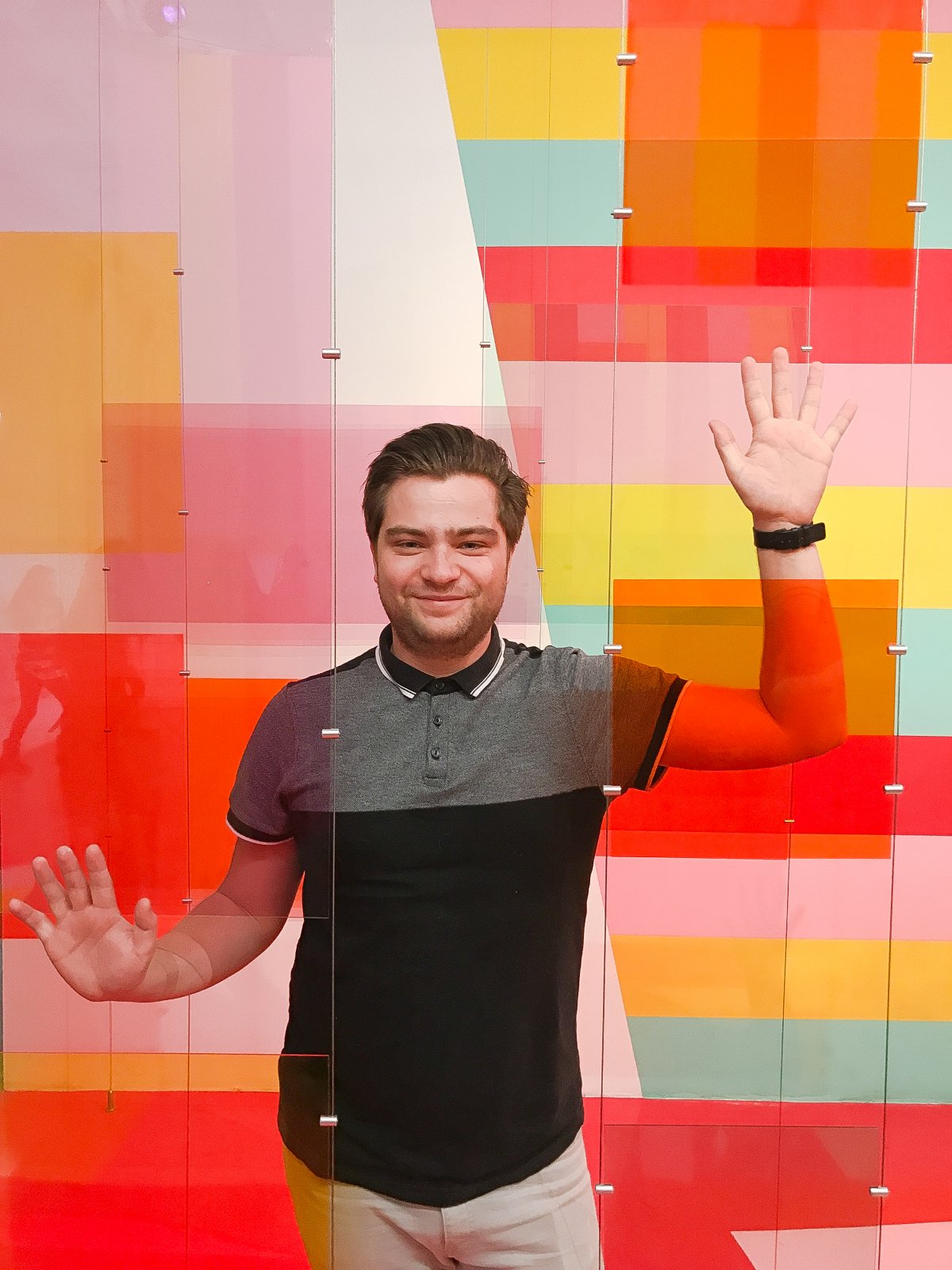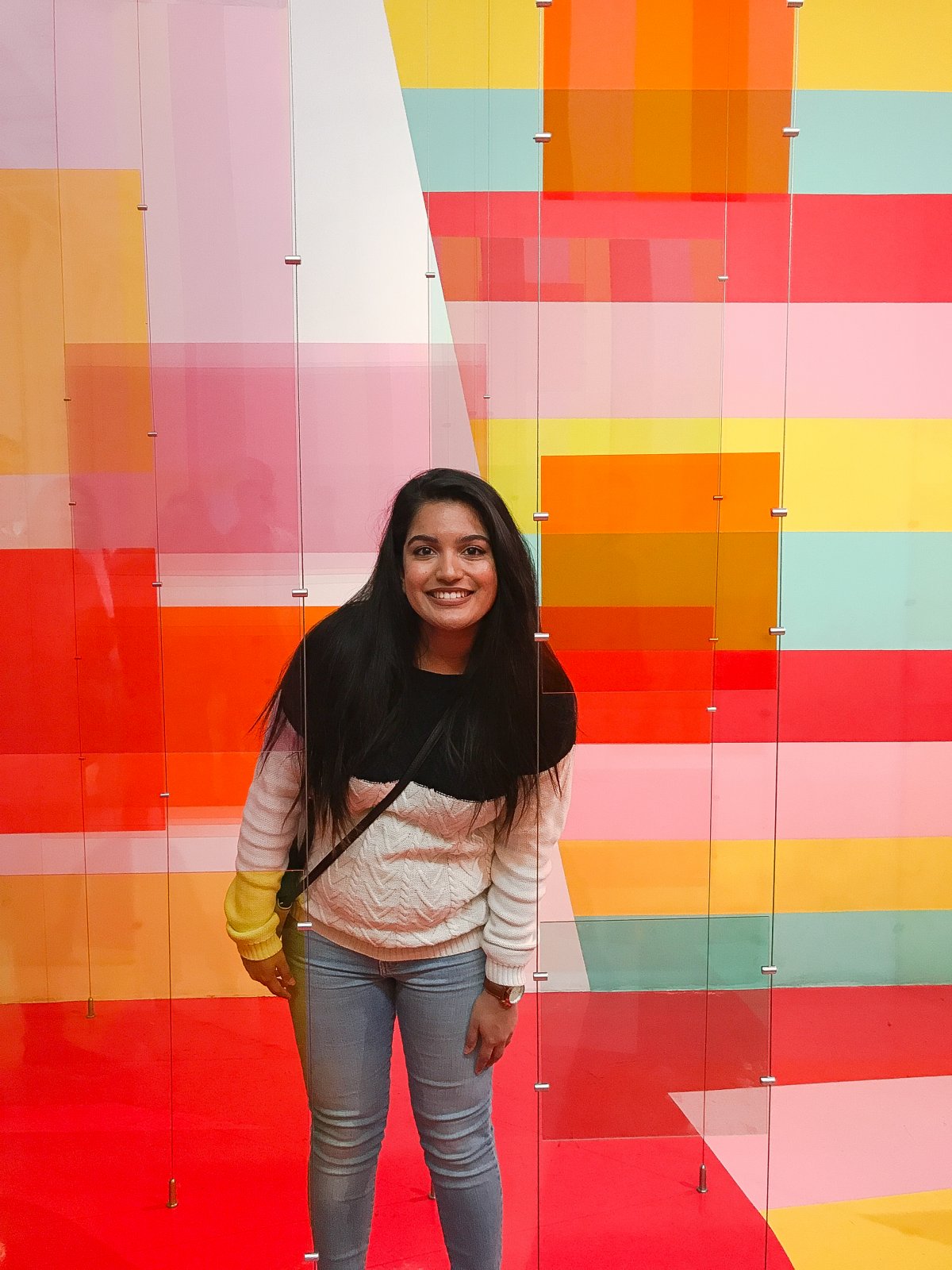 Right after, we got a pic at the pink telephone wall before walking down to the giant popsicle room.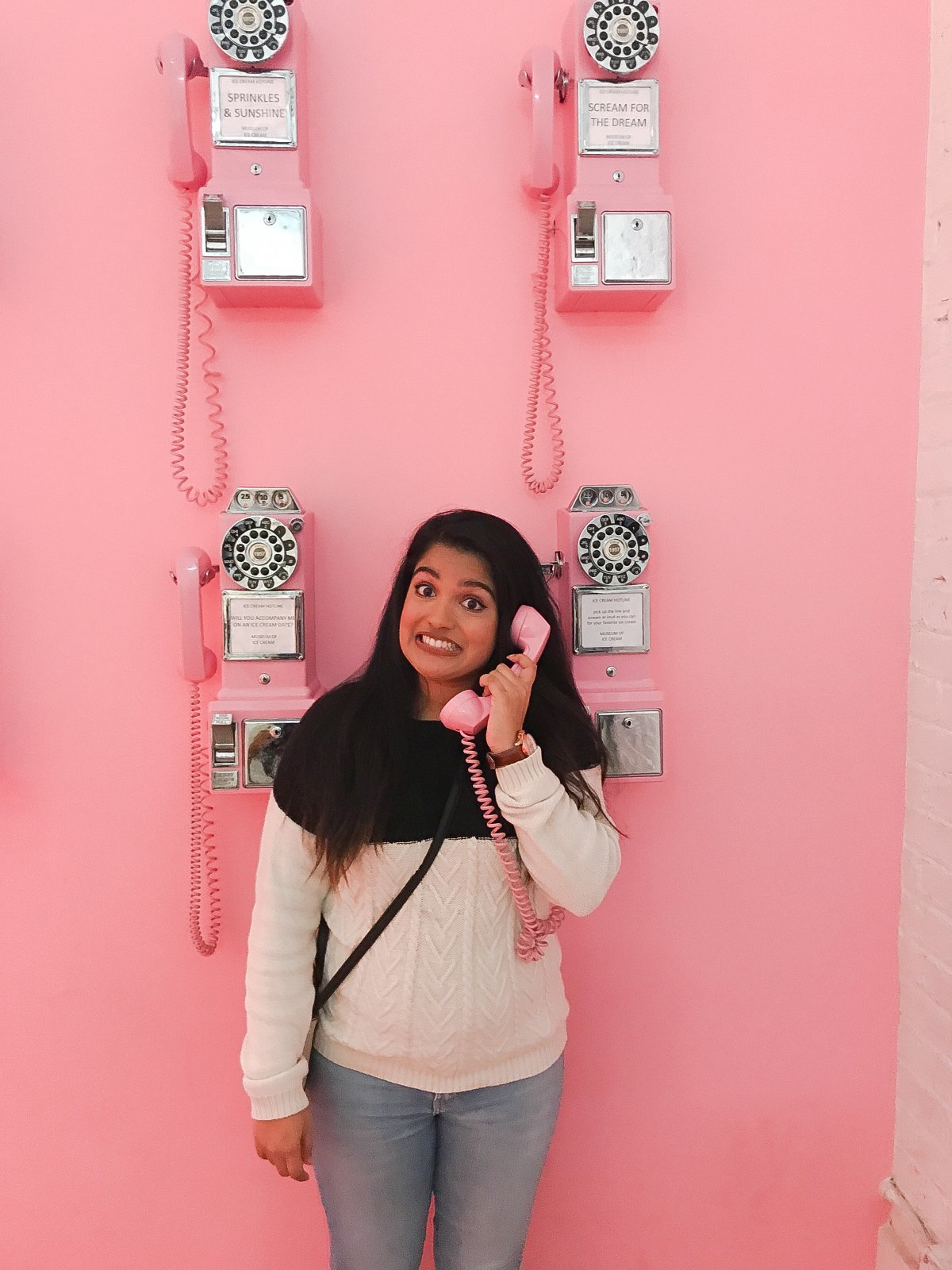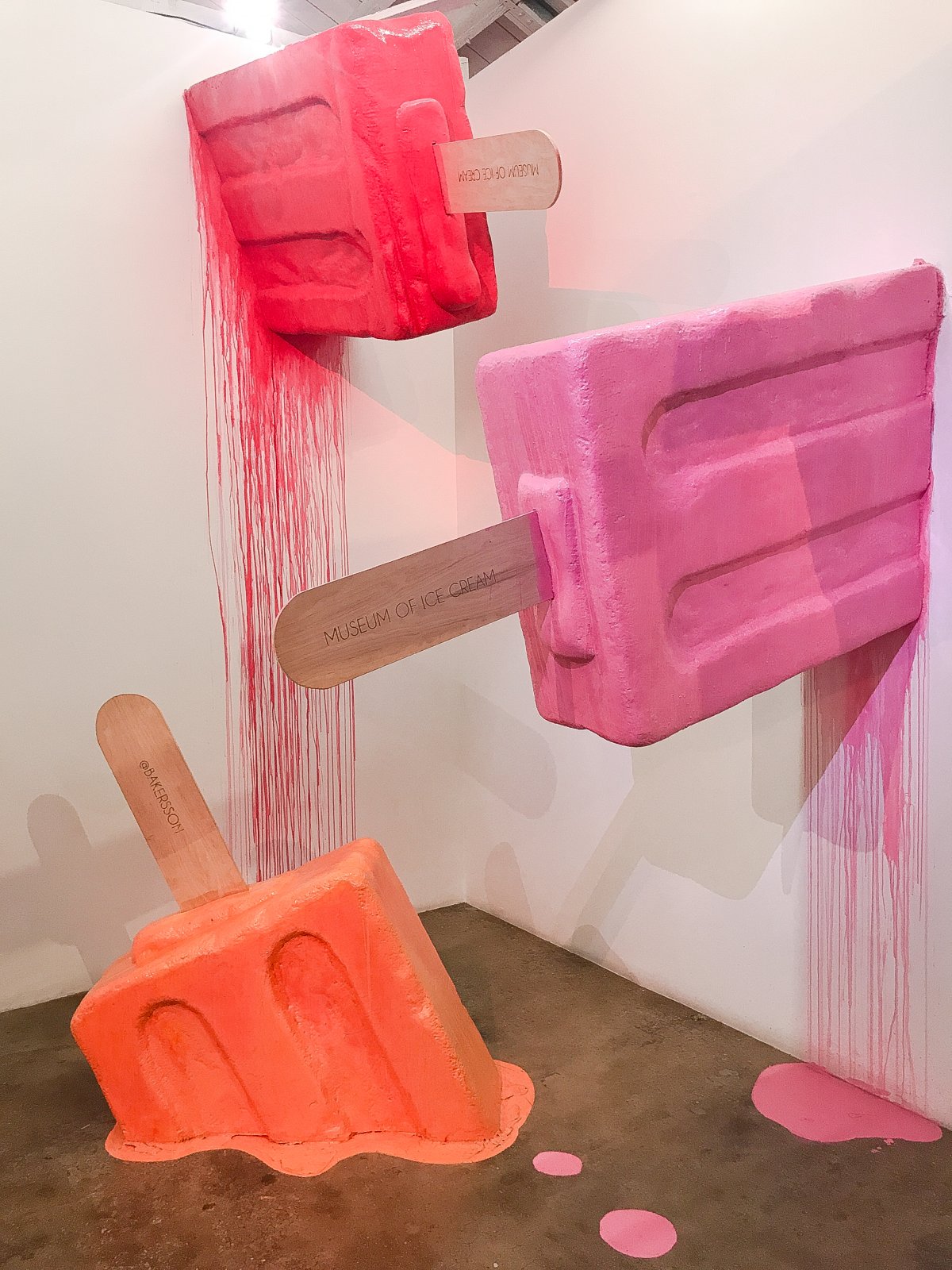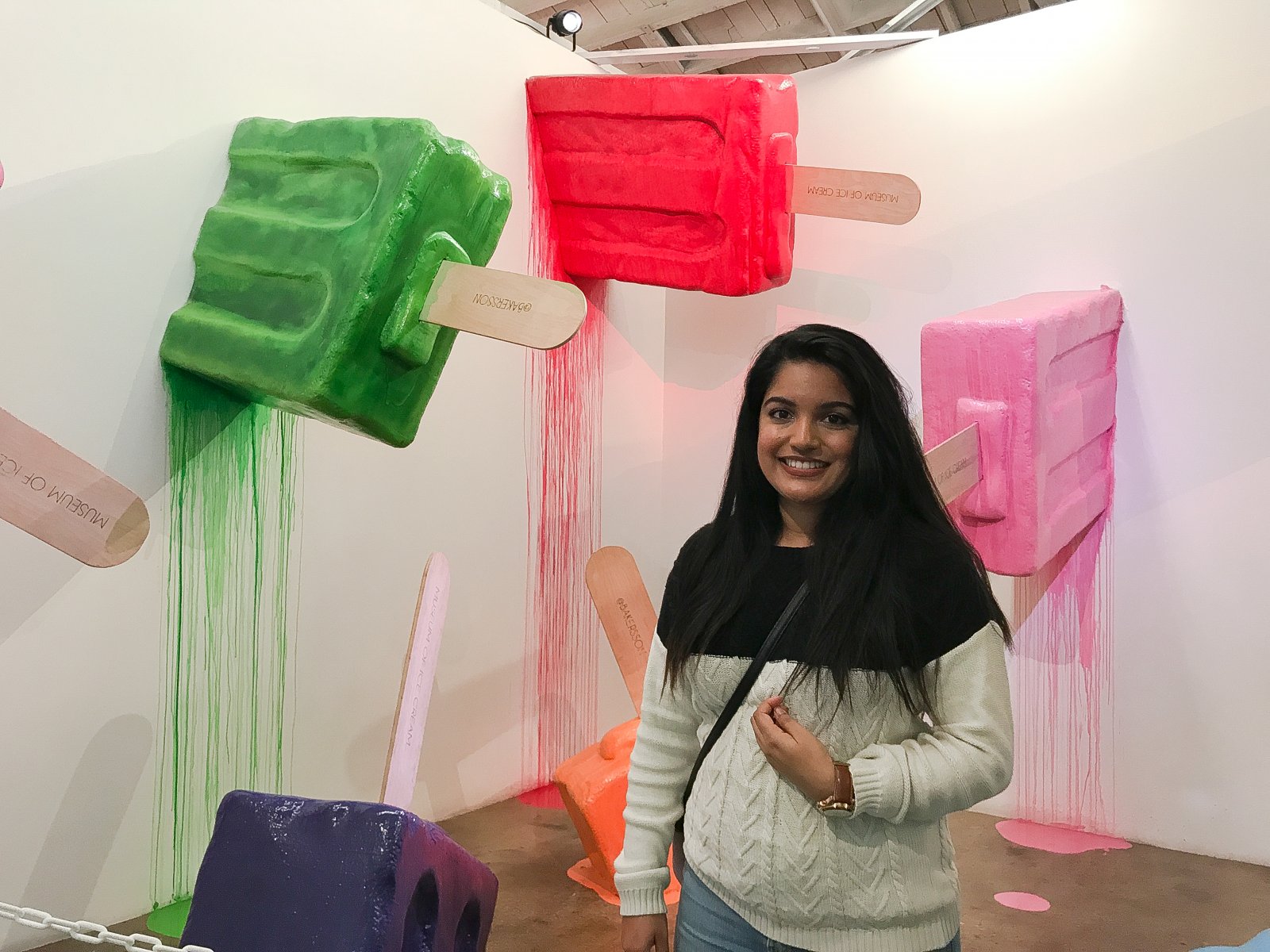 Immediately followed by the gummy bear room. And yes, you get a handful of gummy bears!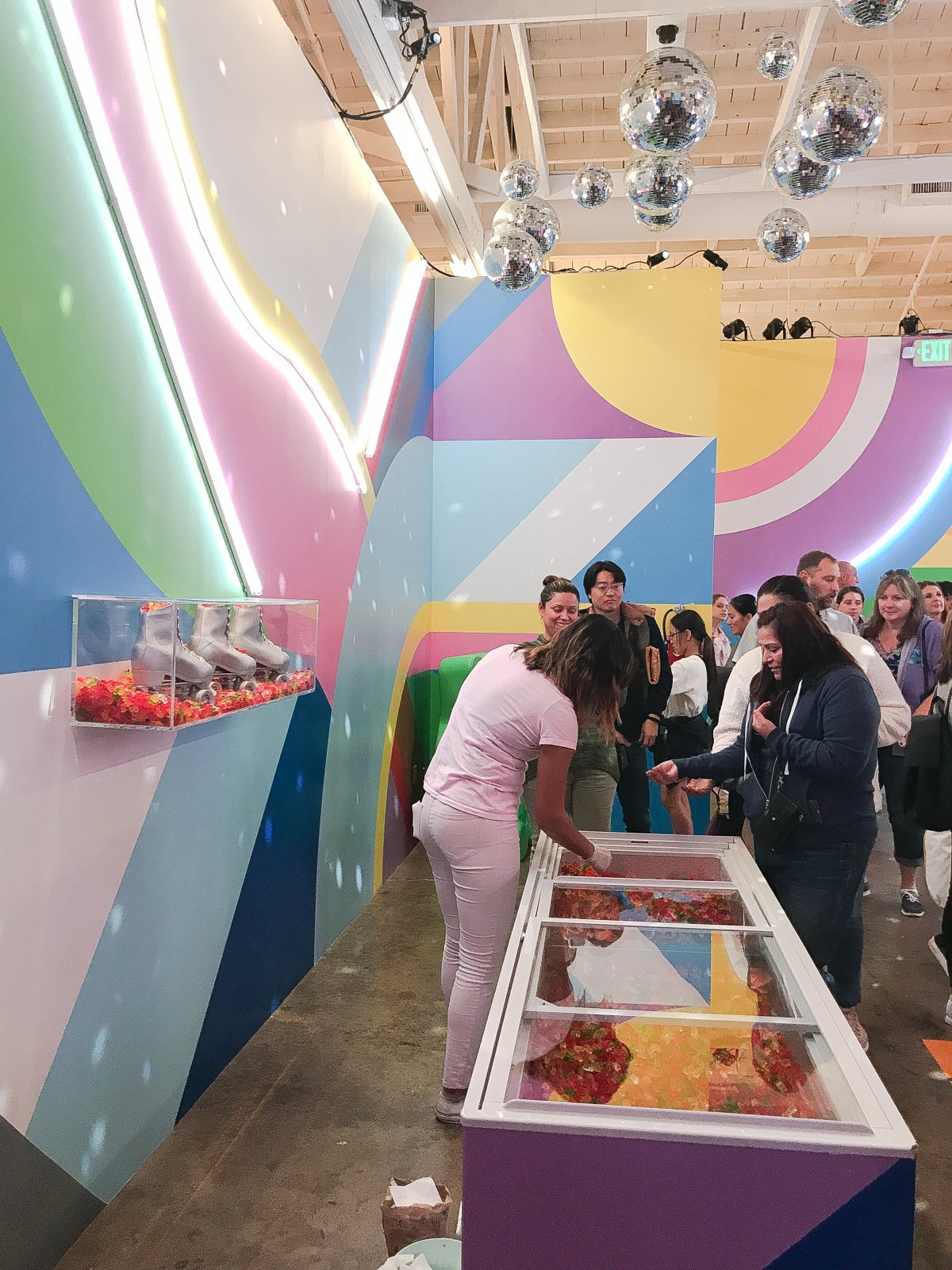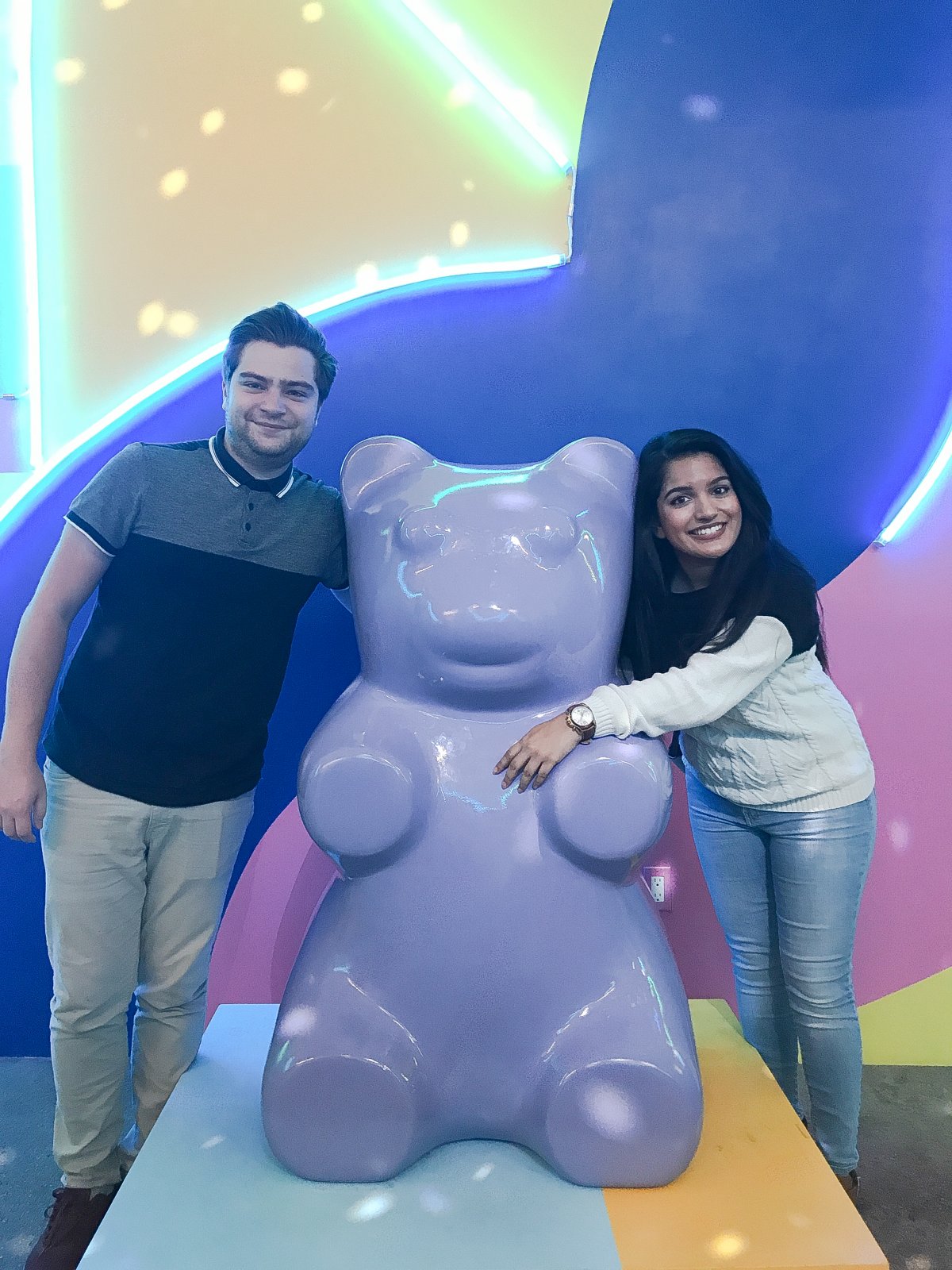 Our next treat awaited us in this fun art installation, with walls covered in splattered ice cream cones.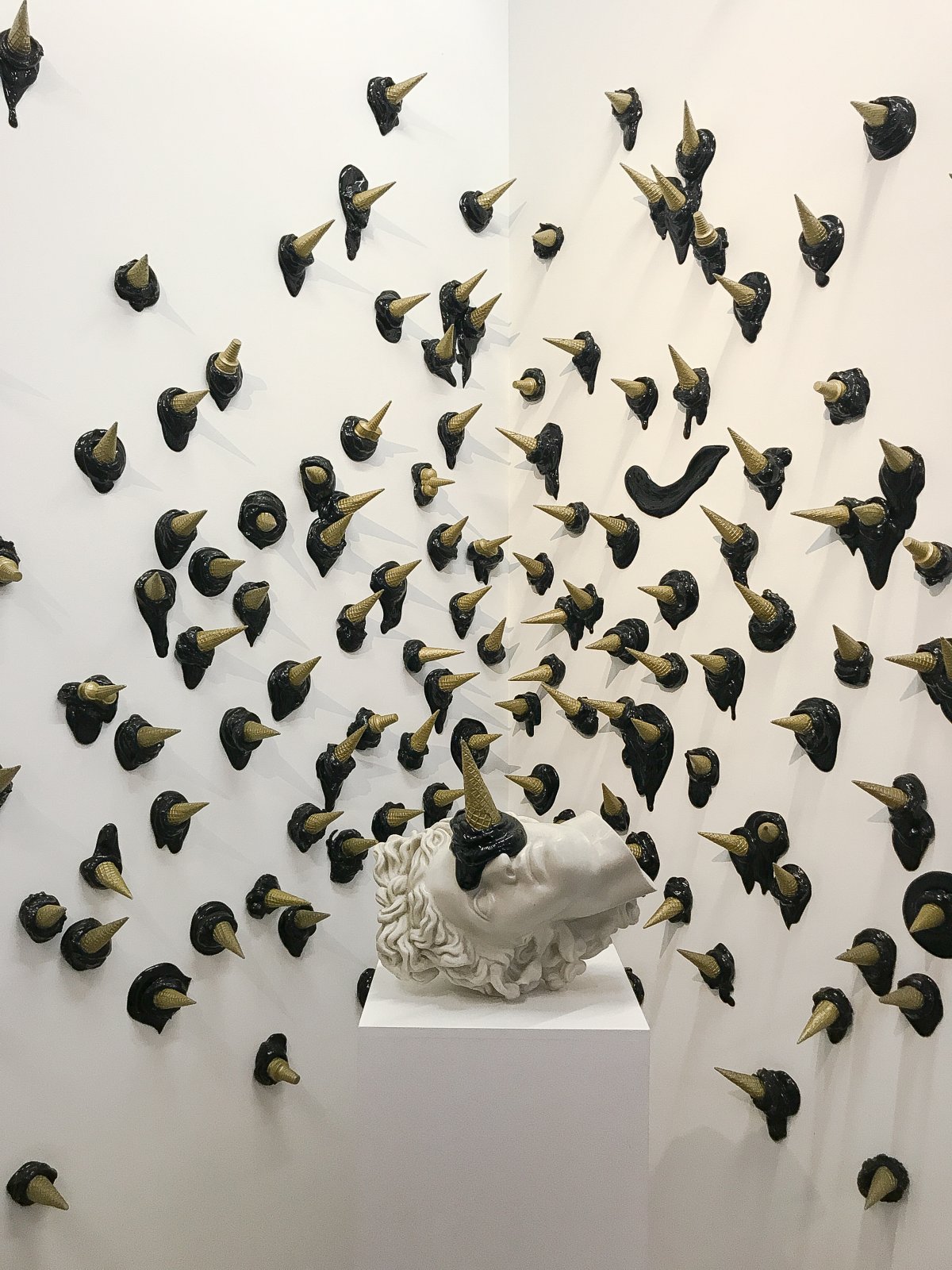 I think you usually get an ice cream cone here, but when we went we were given a handful of chewy candies and black licorice…which doesn't seem to be a very popular flavor. It's kind of…intense. You have been warned.
Museum of Ice Cream Sprinkles Pool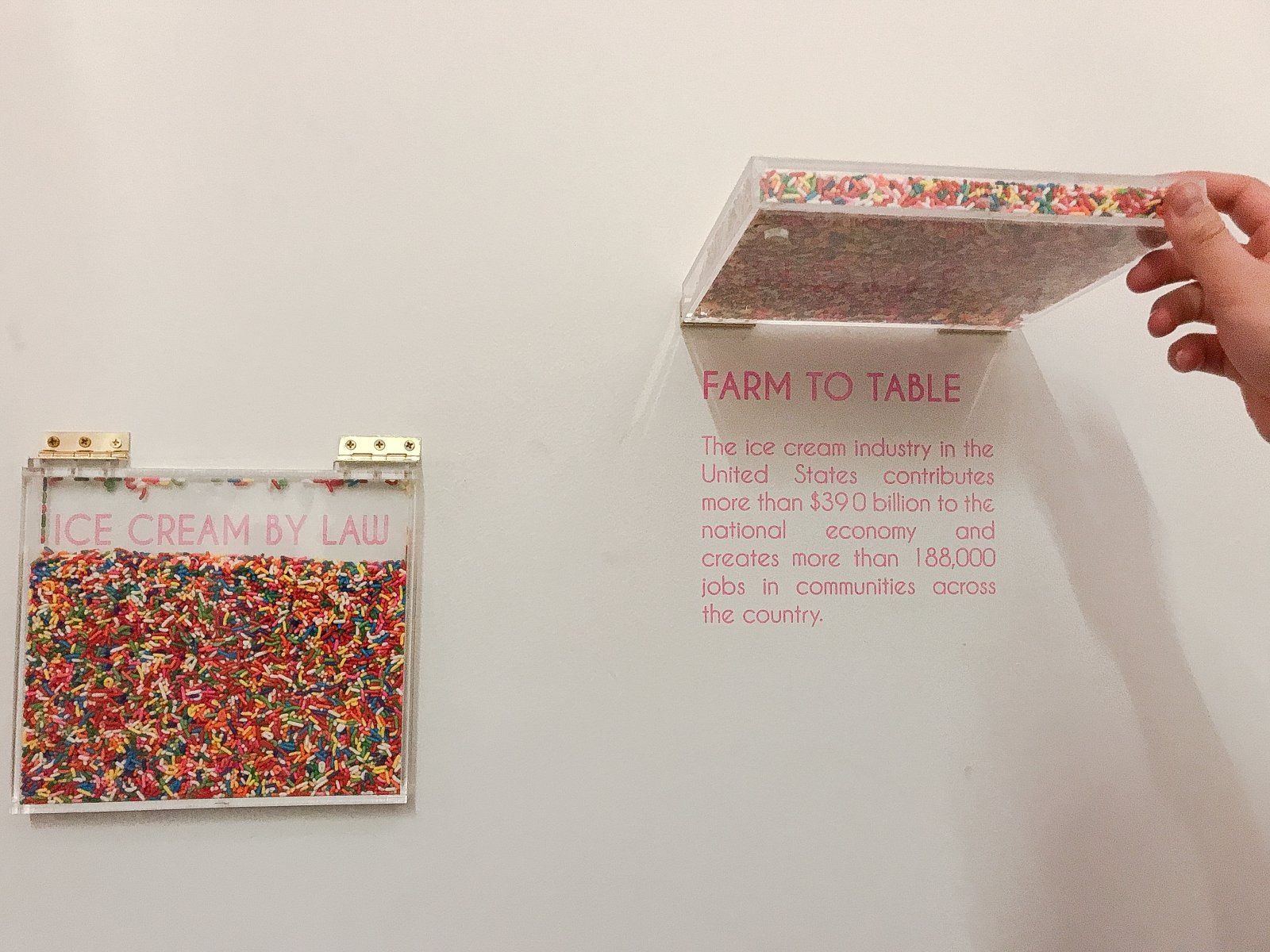 Finally, what I was most looking forward to: the sprinkles pool!
The sprinkles pool experience is timed, so there is a line before you go diving in. You go in with a group of people and will be asked to store your shoes and bags in their lockers. Once the group in front is dismissed from the pool, it's your time to shine.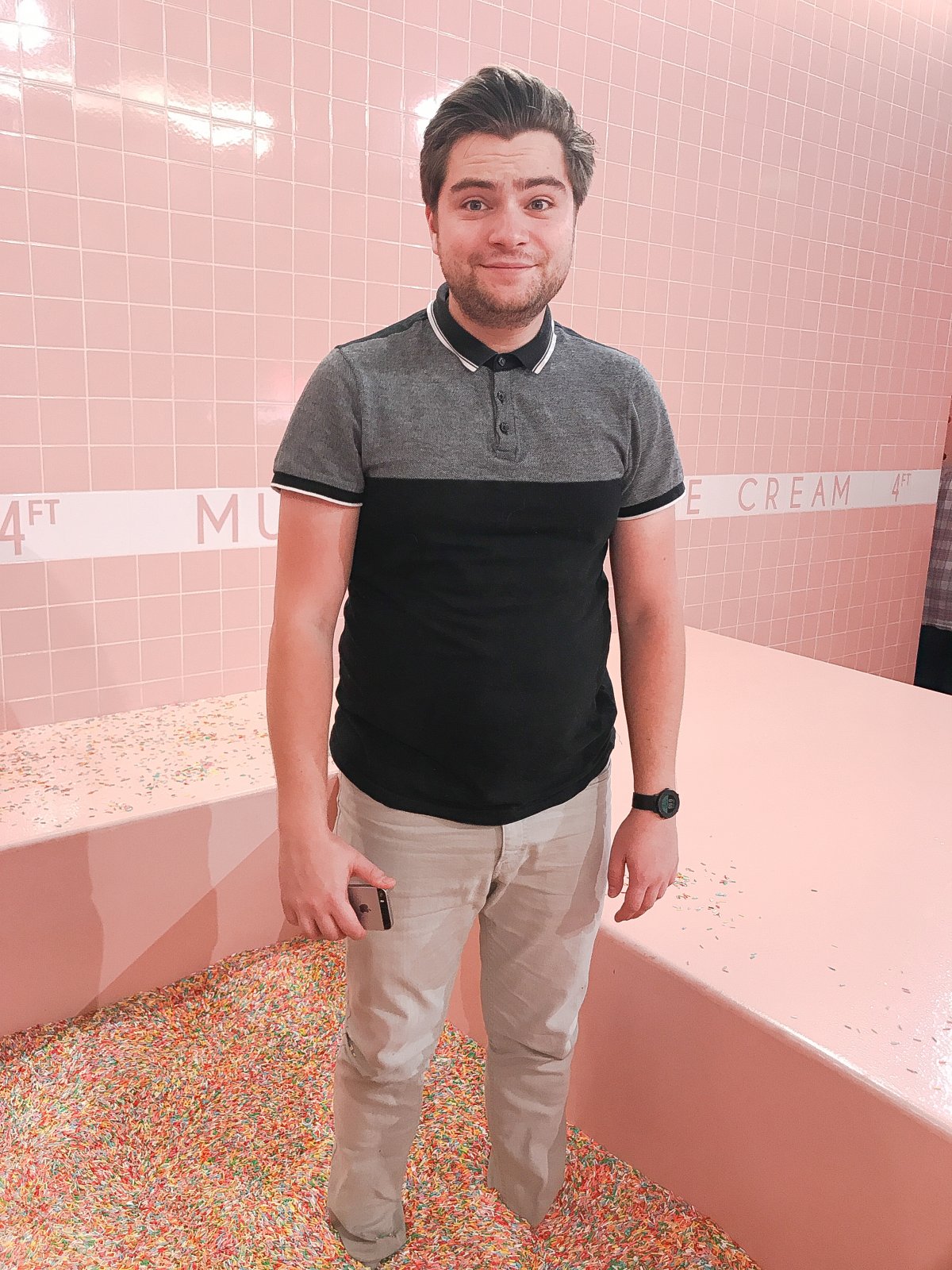 If you want good pictures in the sprinkles pool, I'd suggest heading to the back, where you have the pink tiled wall as your background. I wasn't thinking too much about it, so all of my pictures ended up having people in the background.
There are round inflatables you can toss around and pose with, but of course I needed to have the heart-shaped inflatable in my pic. The moment you jump into the pool, try to nab the heart inflatable. I snatched it the moment it was free, took a couple pictures, and then tossed it to whoever wanted it next (sharing is caring!). And we still had time to spare to just sink into the sprinkles and feel like a kid again.
And yes, the sprinkles will get everywhere. Try to shake them out before you put your shoes back on, because they'll definitely be in your socks and pockets. We had a lovely surprise at home when we discovered a pile of sprinkles on the floor that were somehow hidden in our clothes.
The final stop in the Museum of Ice Cream is a lounge room and ice cream laboratory, where you pick up your last ice cream scoop. We swung on the ice cream bar swing before getting our treat, and then had our picture taken with the Museum of Ice Cream sign. Then we finished our ice cream as we people watched.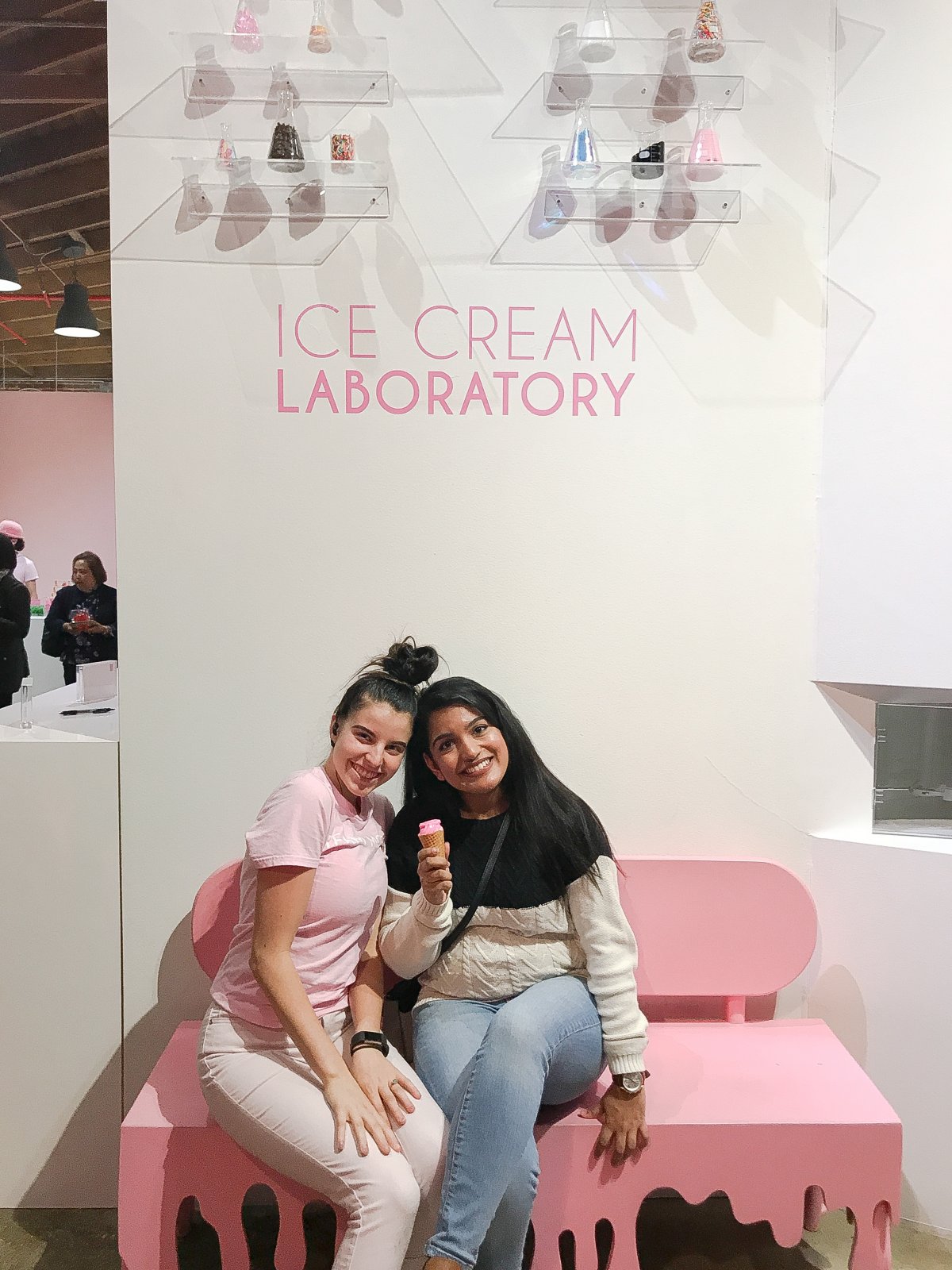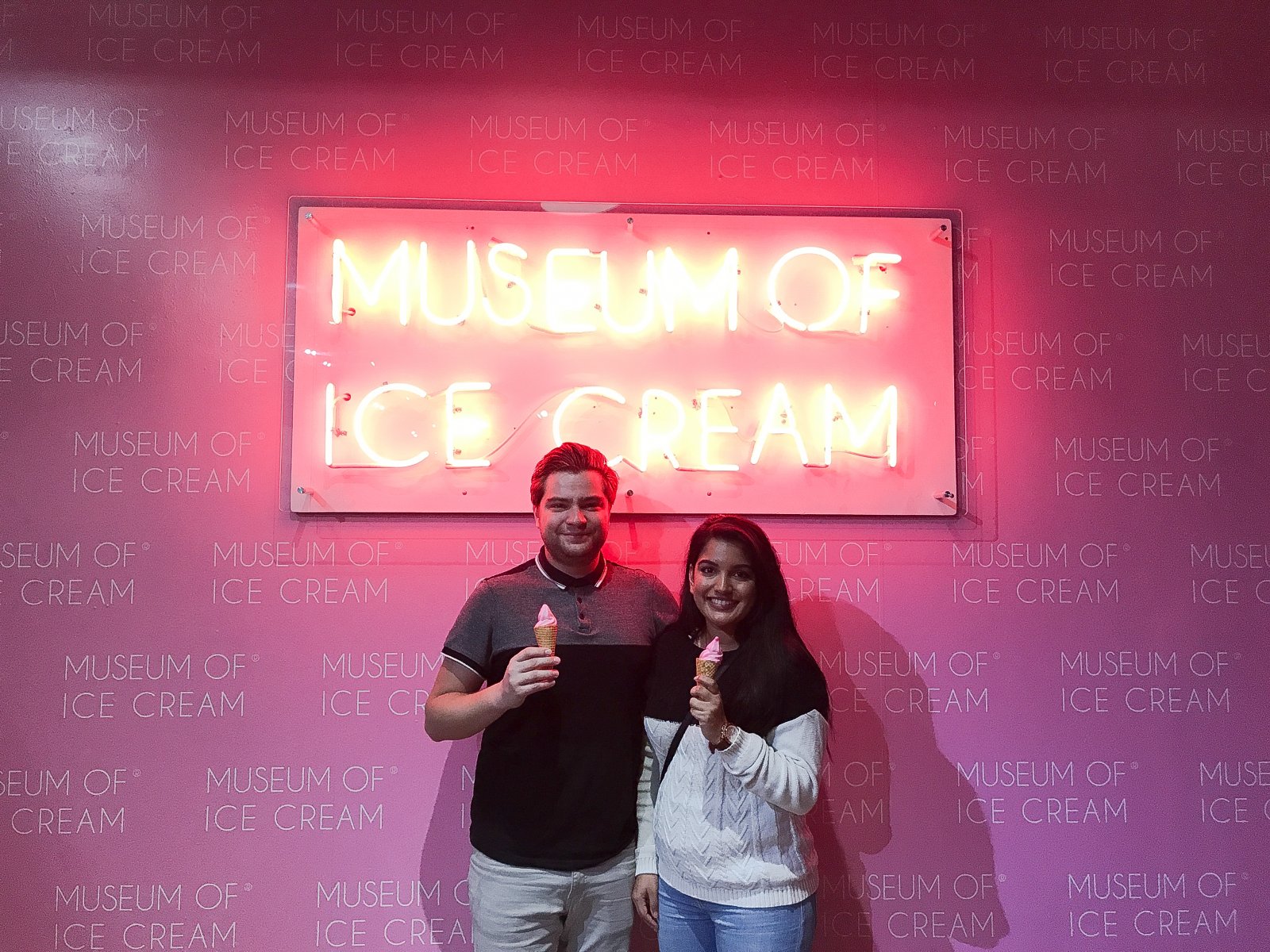 The gift shop is fun to browse, but we stuck with just getting our usual souvenirs: magnets! They were one of the cheaper items there, too.
There's nothing better than finally visiting a popular spot like the Museum of Ice Cream after seeing so many posts about it. The Museum of Ice Cream is fun, affordable, and the perfect reason to celebrate ice cream. Sign up with the Museum of Ice Cream for updates if you still want to go! It's great for dates and for group outings, especially if you're a sweet tooth like myself! ♥