Hello all! So excited to share this blog post with you because this was definitely one of my favorite weekend trips ever! I'd heard so many good things about Portland, OR and I just knew it would be my kind of city. There are trees everywhere, it does get rainy, the food is great, and there's tons to do! Just walking around Portland was a pleasure because it felt so different from life in Southern California.
I'm definitely going to take another weekend trip to Portland sometime soon, this time where I won't have to make sure I do all the touristy stuff! For now, here are things to do on your first visit to Portland:
Cathedral Park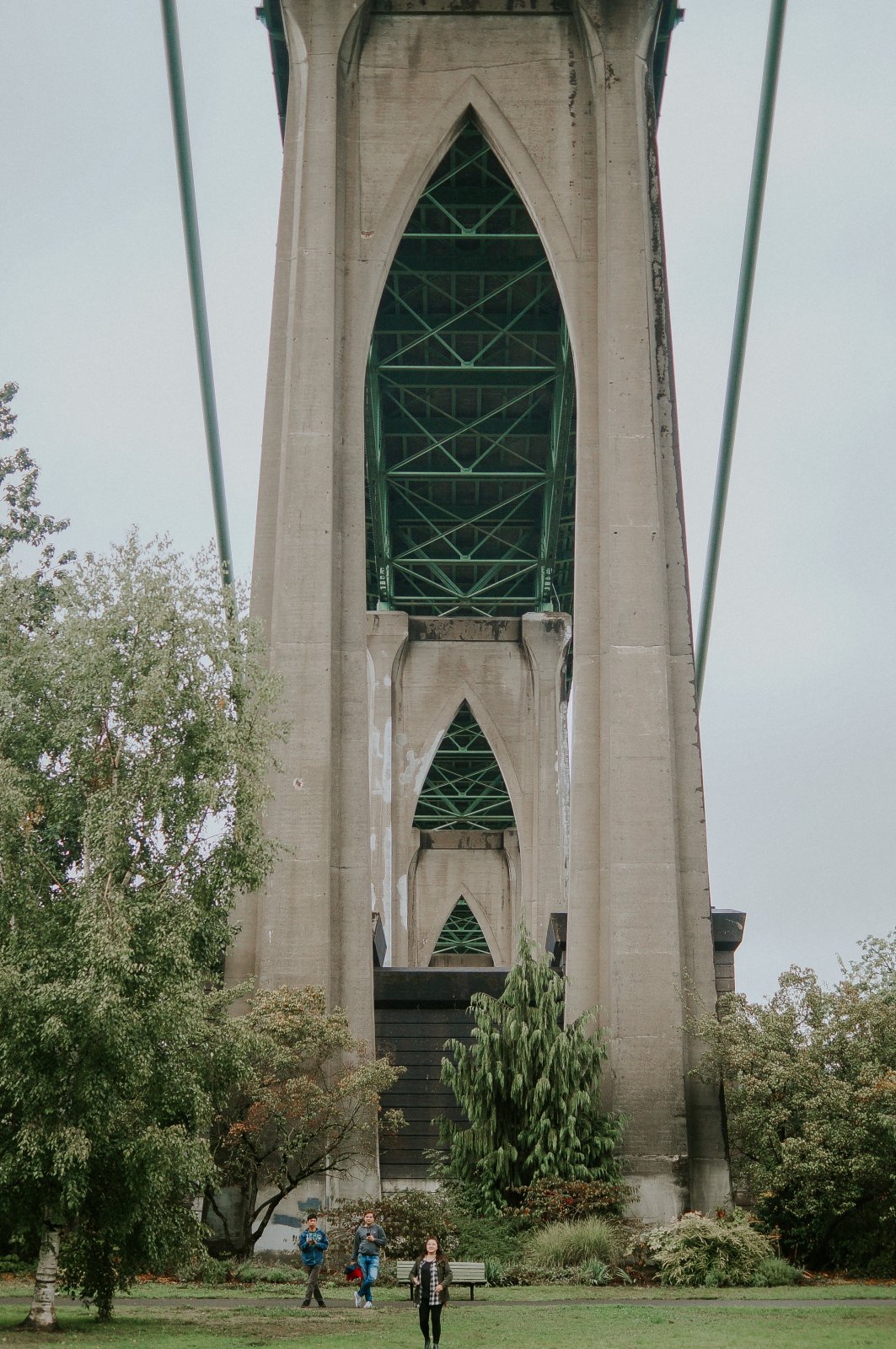 I had seen several pictures of the grand arches of Cathedral Park and I knew I had to snap some shots myself. After a satisfying morning filled with brunch and coffee, Cathedral Park was the first stop on our stroll of the area. You'll feel quite small next to the towering arches in the park, which hold up a historic steel suspension bridge. We didn't have quite the right lens on hand to capture the arches in their entirety, but we were still able to get some pictures on our phones. After we had taken in the view of the arches, we walked around the park and enjoyed the scenery.
Portland Saturday Market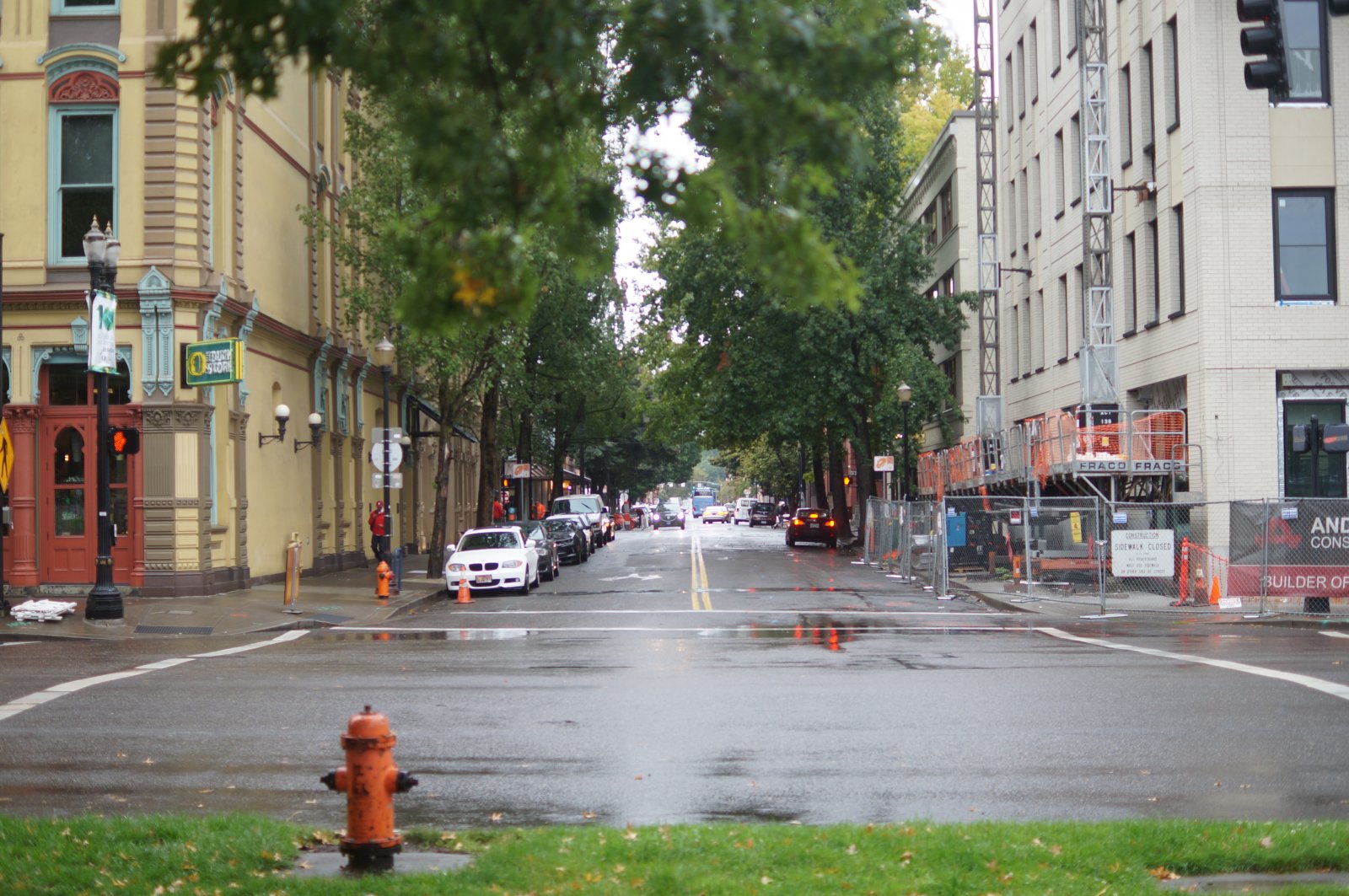 We walked from the park over to the Portland Saturday Market, an open-air arts and crafts market that's open every weekend from March to December. Contrary to its name, the market is actually open on Sunday too! We spent time meandering through the market, checking out the variety of crafts and food offered by the vendors. It was a relaxing way to spend our first afternoon in the city.
Powell's City of Books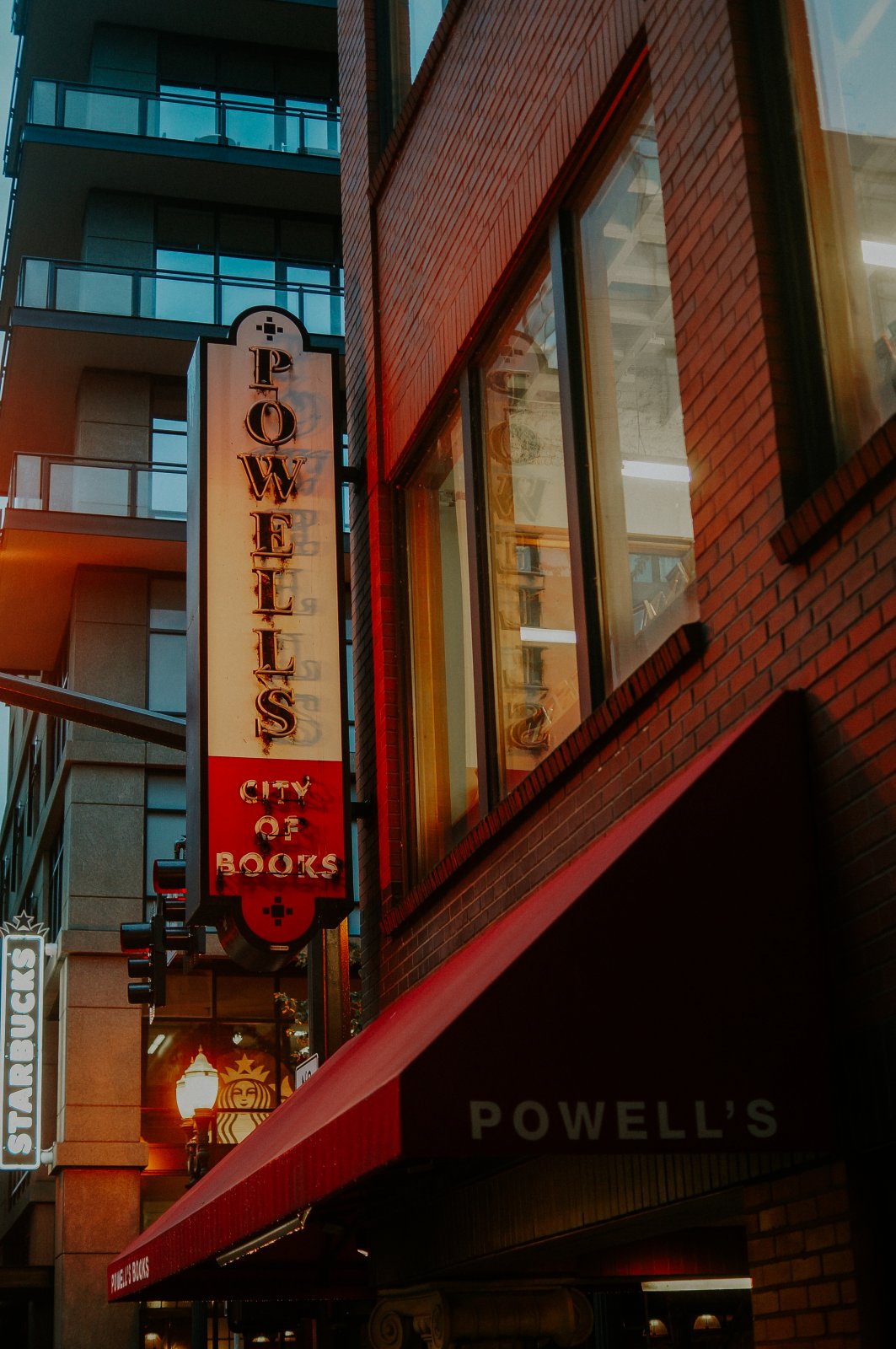 From the market, we walked further into the city to take in the sights of the urban area. Our ultimate destination, as bibliophiles, was Powell's City of Books. This famous bookstore is known as largest independent new and used bookstore in the world. And we could certainly see why: there's so many areas of the bookstore to get lost in, and so many books to explore. We spent what time we had before dinner enjoying this magical place.
Voodoo Doughnuts
After grabbing dinner at a local ramen shop, we decided it was time to try the donuts we had seen all over Instagram. We walked over to Voodoo Doughnuts, where sure enough there was a line out the door. But we were ready to experience their unique donuts, so we waited until we were let into their quirky shop. We bought a box and left happily to our hotel, where we each tried a donut—and couldn't eat more. They were quite filling, and we unfortunately had a tough time finishing them before the weekend was over. But hey, at least we got the picture right?
The Grotto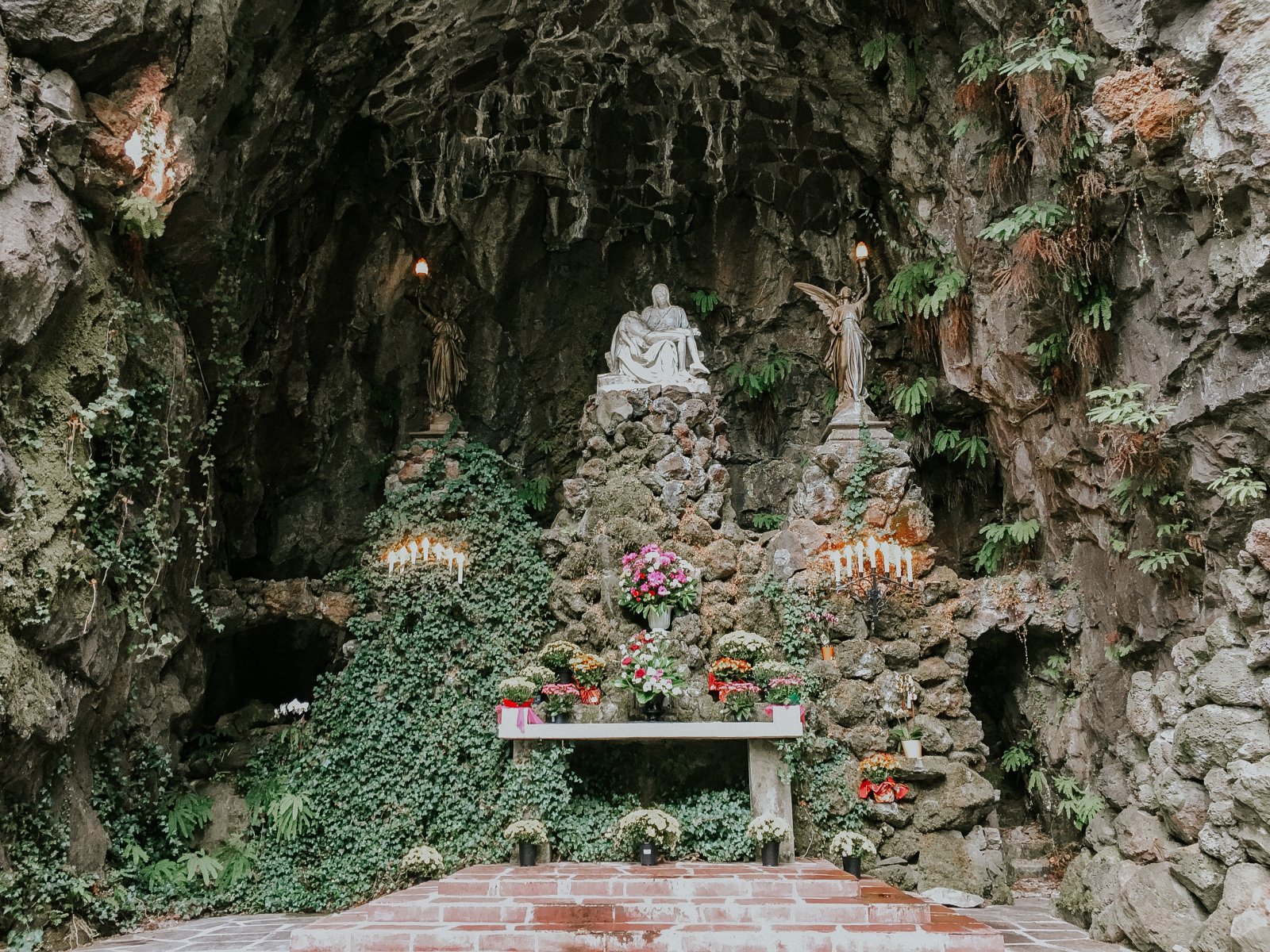 We planned to visit Portland's scenic areas on our second day, which are east of the city. Our first stop was at The Grotto, a national Catholic shrine. Visitors from all faiths can enjoy the beauty of the shrine, which is nestled among trees and intended to inspire peace and spirituality. If you want to see the scenic greenery that Portland is known for, this is definitely one spot you should check out. Not to mention, you'll also find a marble replica of Michelangelo's Pietà beautifully presented in the side of a cliff.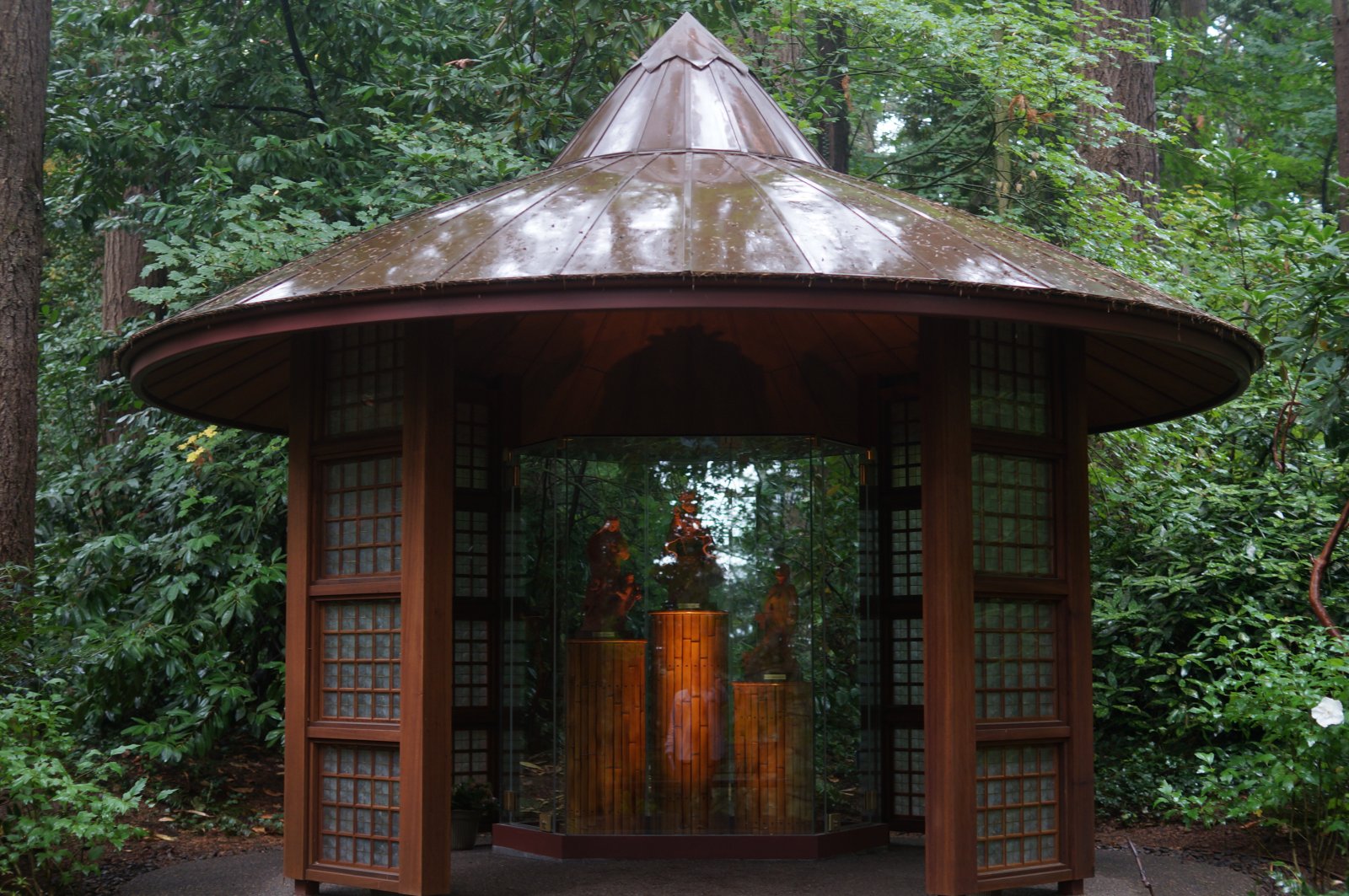 Columbia River Gorge & Multnomah Falls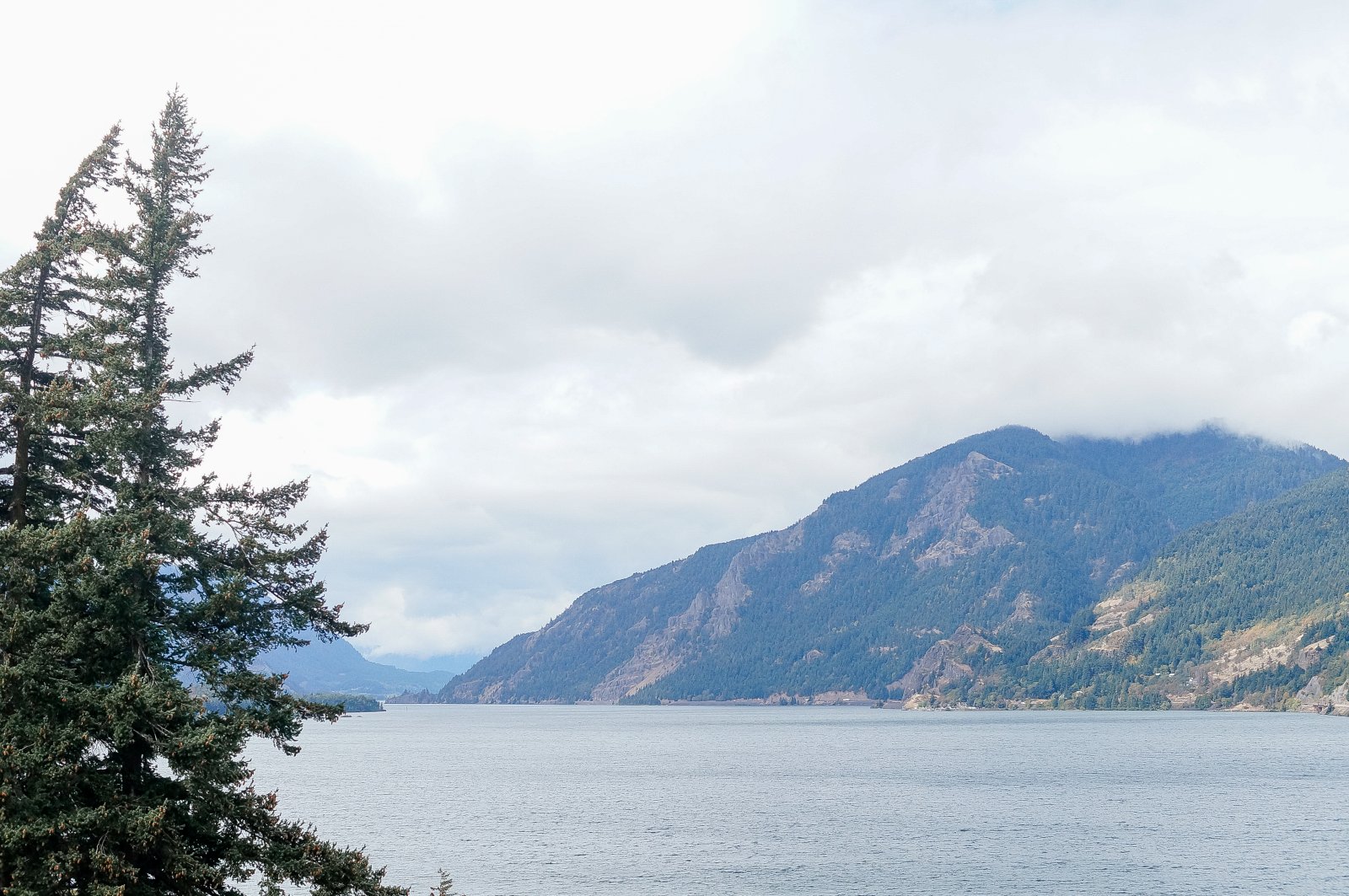 The Columbia River Gorge National Scenic Area is probably the jewel of Portland. We drove along the Columbia River, which cuts through the mountains and gives you breathtaking views.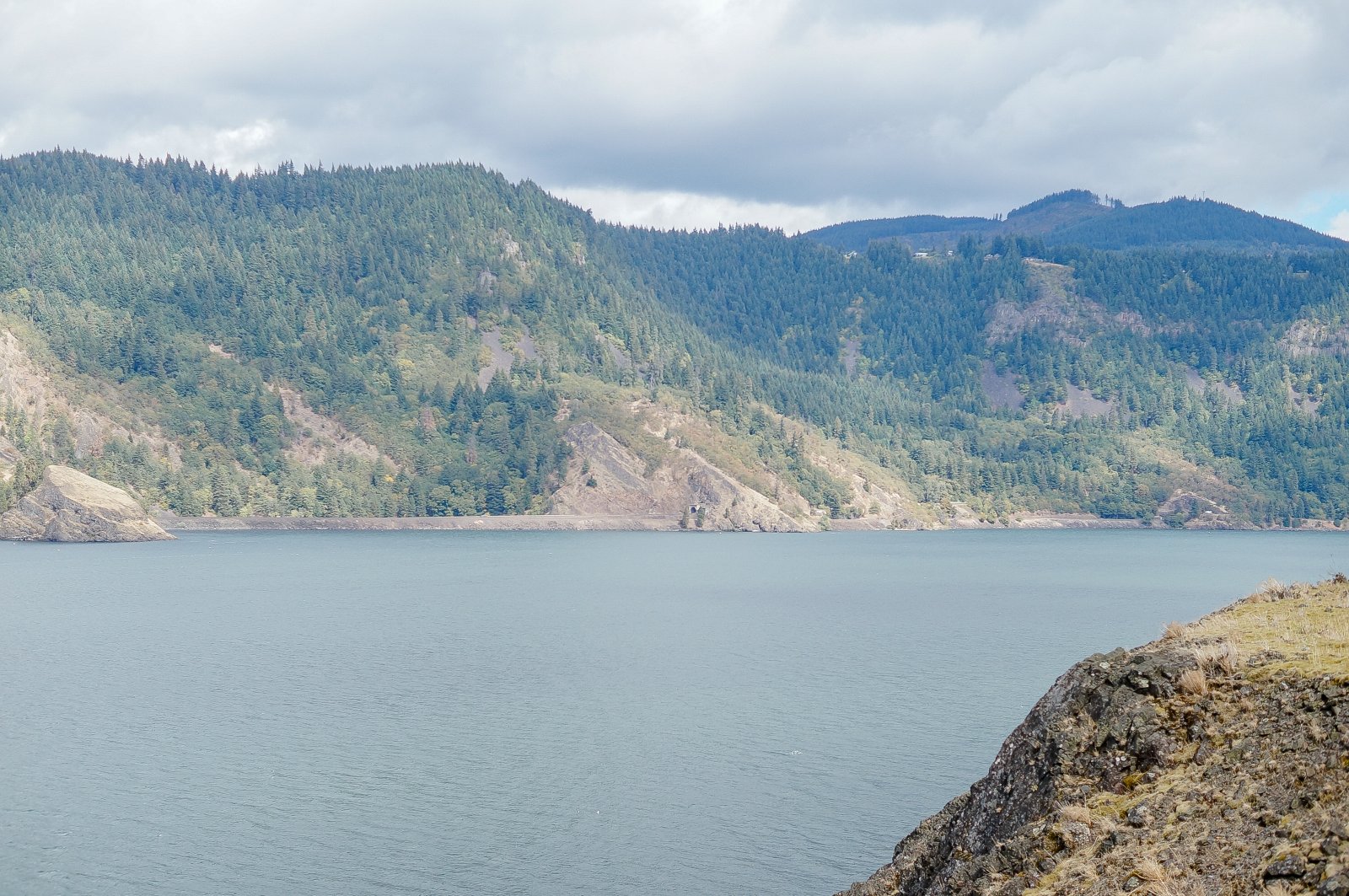 There's plenty to do in the area, but for our first-time trip we stopped at several overlooks to take in the fresh air and to admire the scenery. We also knew we had to see Multnomah Falls, a stunning waterfall that pretty much everyone visits during their trip to the area. The falls did not disappoint. Sure there were plenty of other visitors, but we were able to enjoy the view all the same. You can make your way to the very top of the falls, but we stopped at the viewing bridge before heading back down.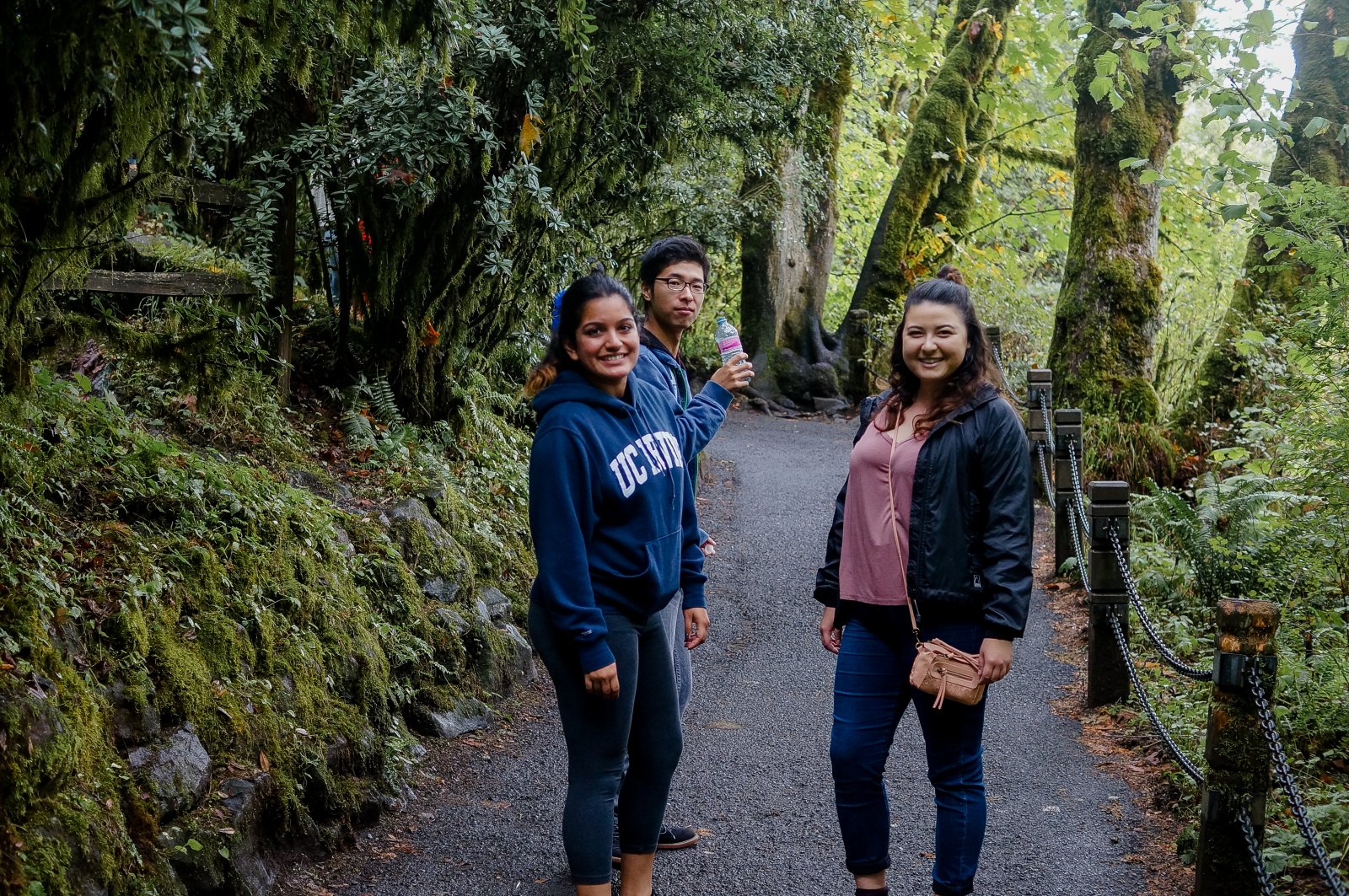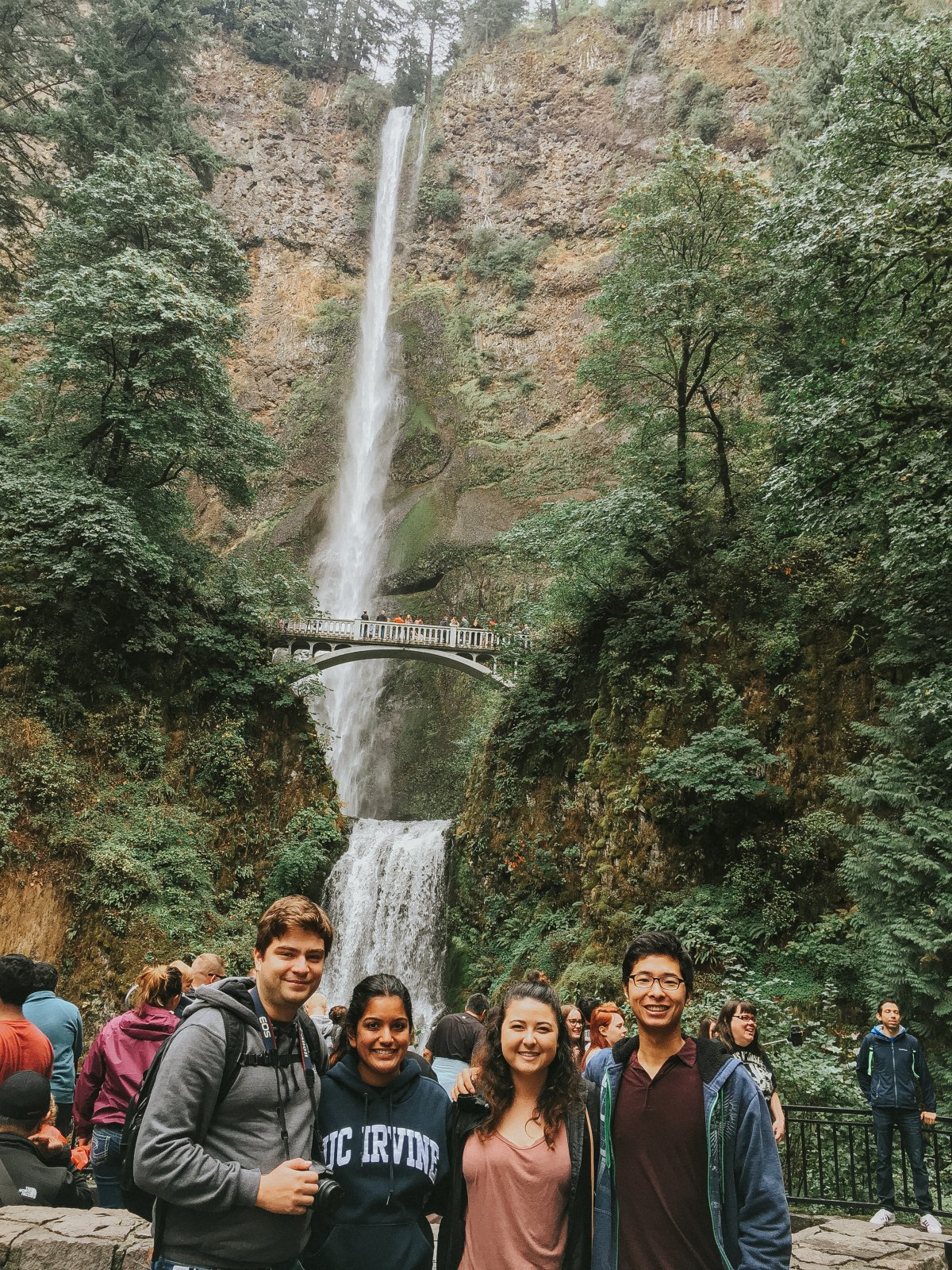 Trillium Lake on Mt. Hood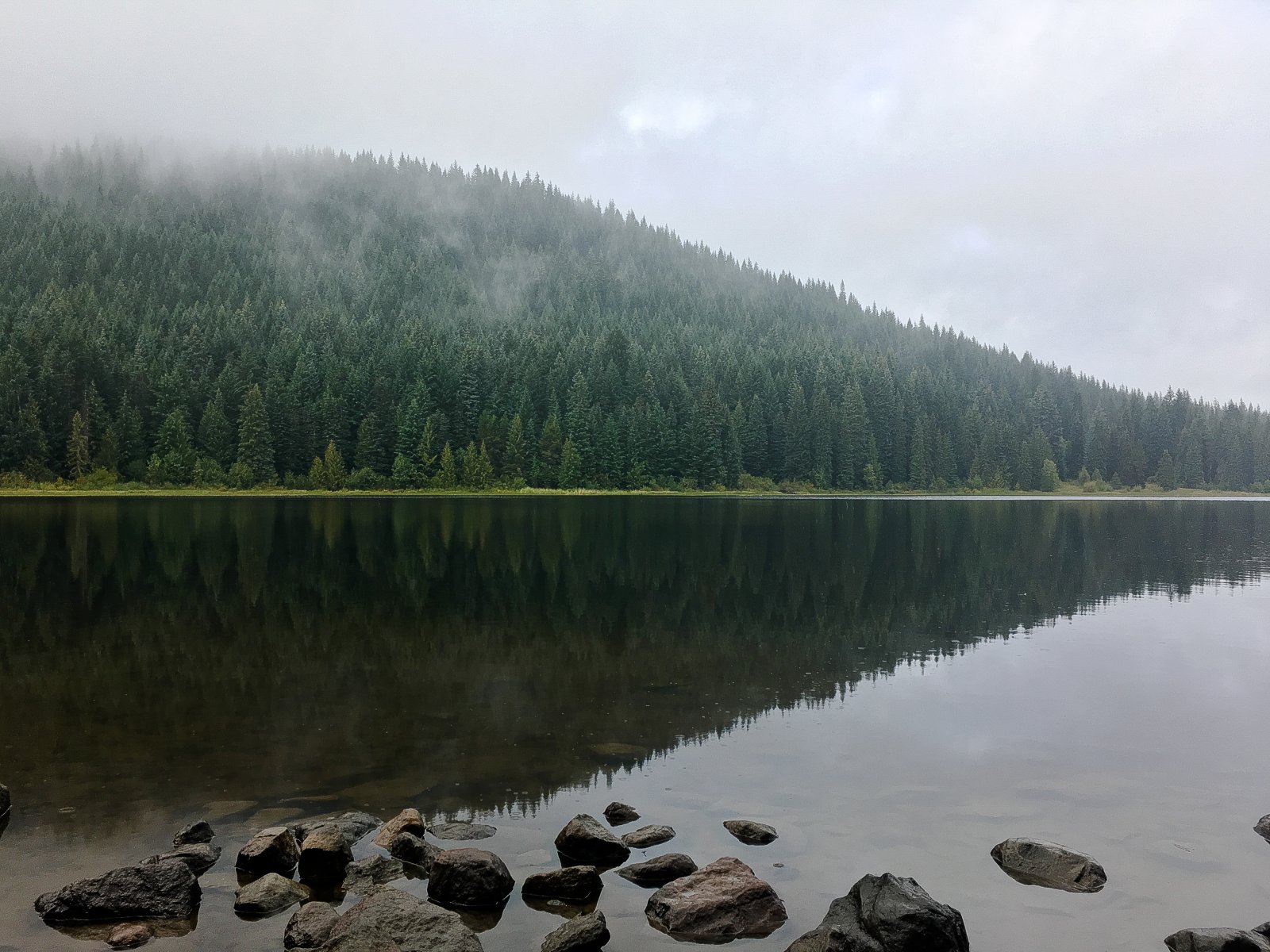 To continue our day of sightseeing, we drove further along the river before turning south towards Mt. Hood. We wanted to see more of the greenery Oregon had to offer, especially since we don't get much ourselves living in Southern California.
We drove to Trillium Lake (a spot I had first seen on Instagram of course), a quiet lake surrounded by magnificent trees. We walked part of the lake, which was made all the more magical by the mist hanging in the trees.
Pok Pok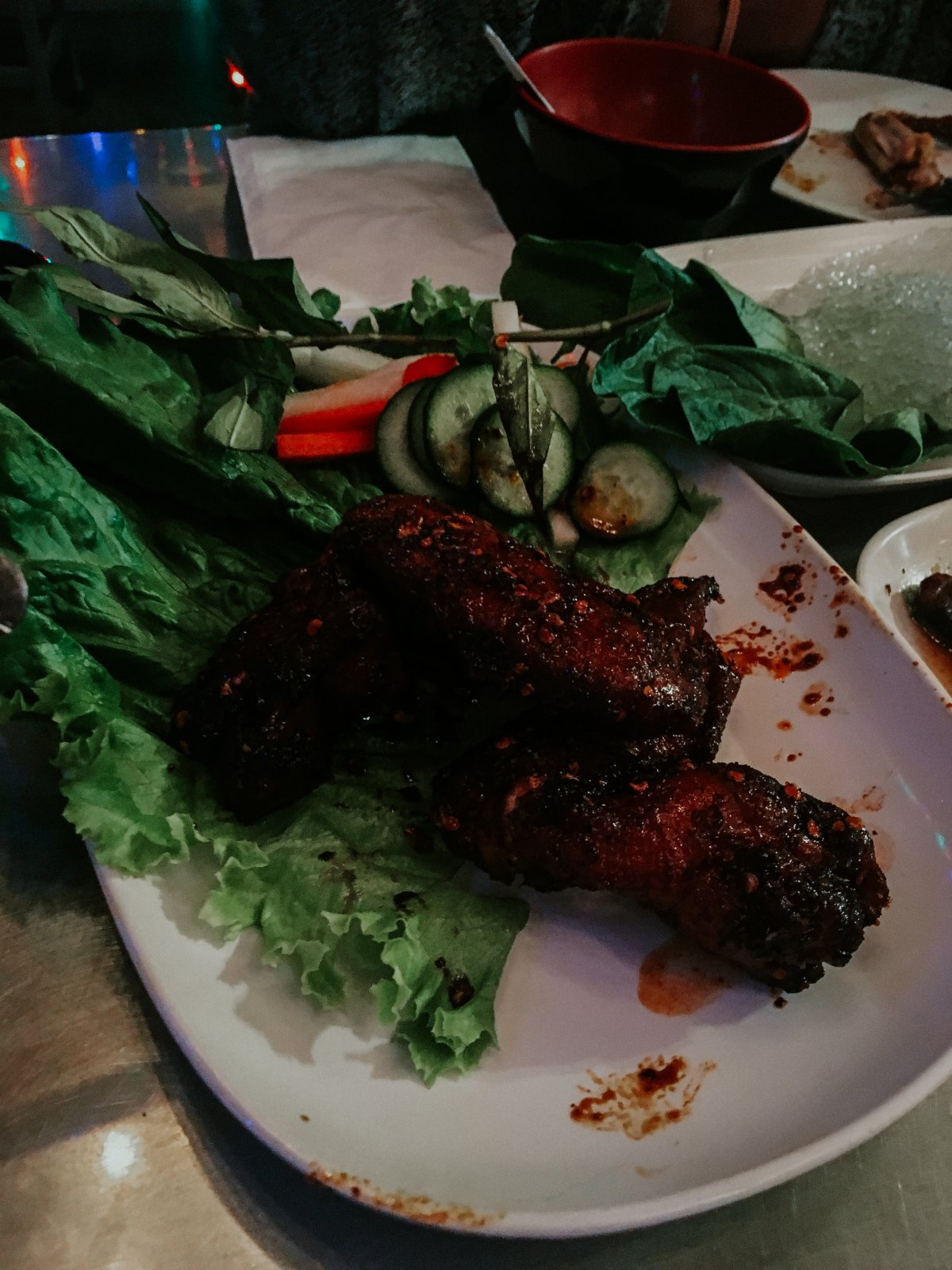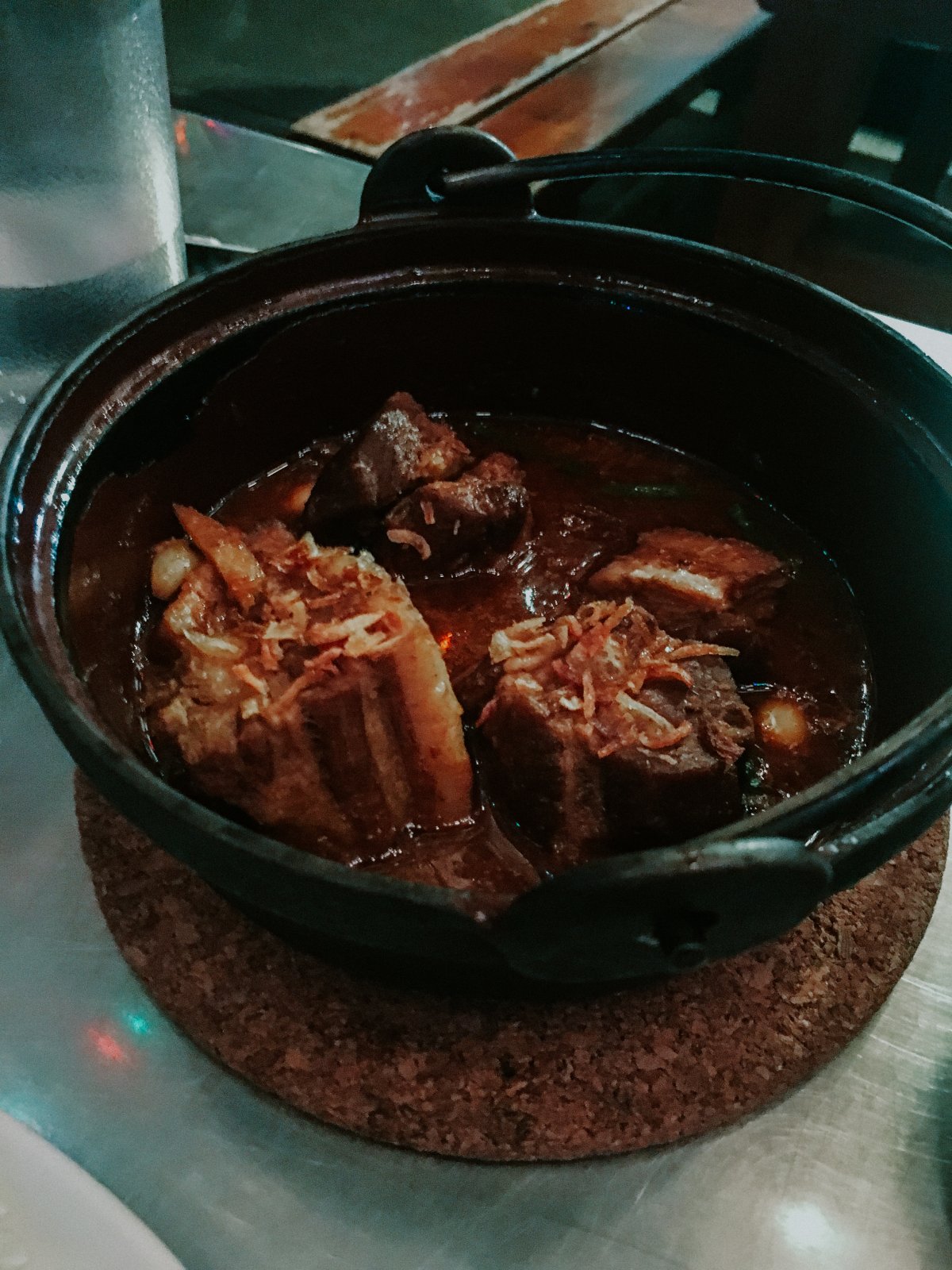 After a long day out in the trees, we decided to indulge in a feast. We went to Pok Pok, a cute Thai restaurant known for delicious dishes, particularly their wings.
My stomach was super happy after our tasty meal, but of course we still had to finish our night with dessert. Lucky for us, Portland's renowned ice cream parlor Salt & Straw was right down the street.
Breakfast at Tasty n Sons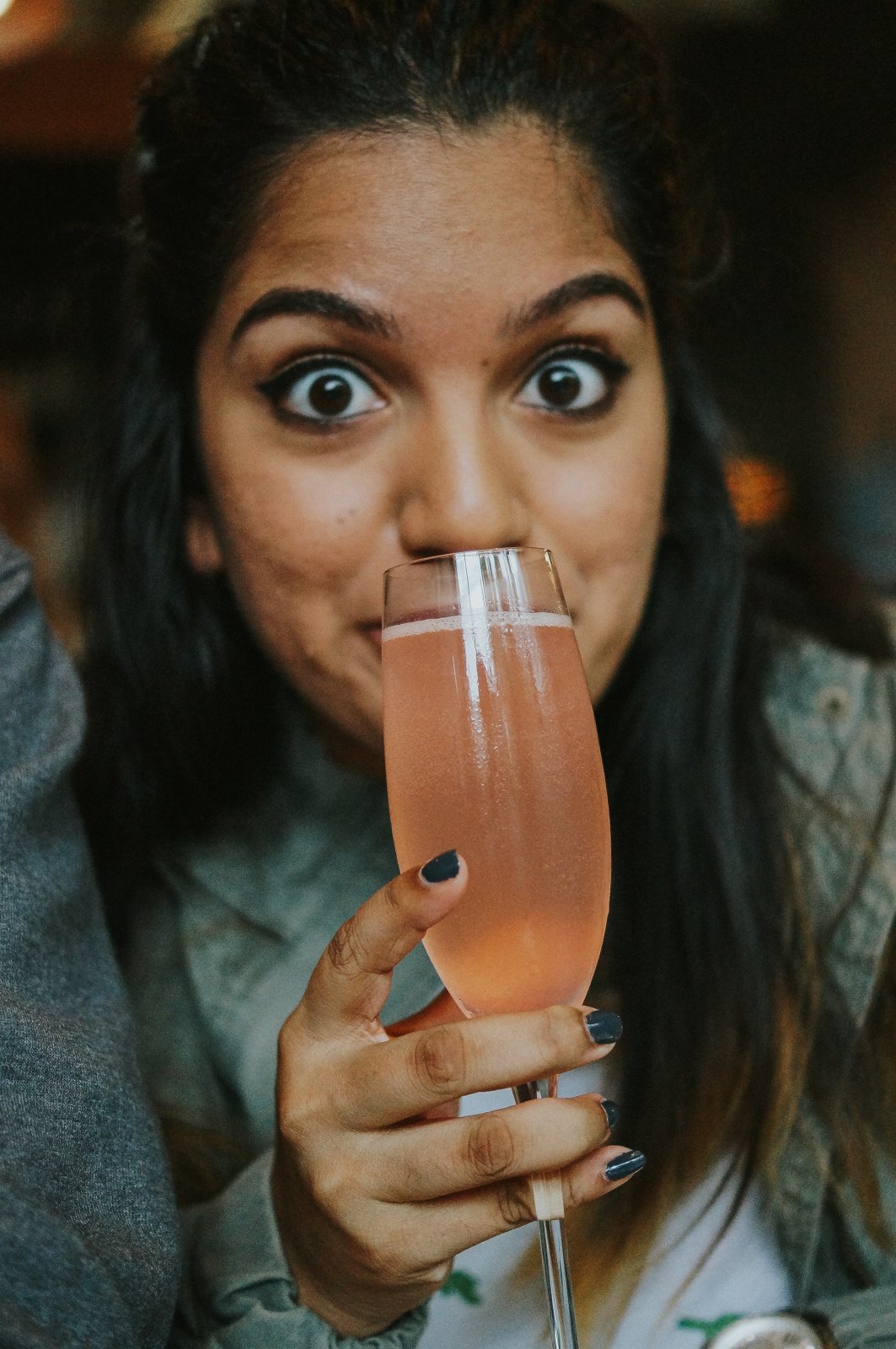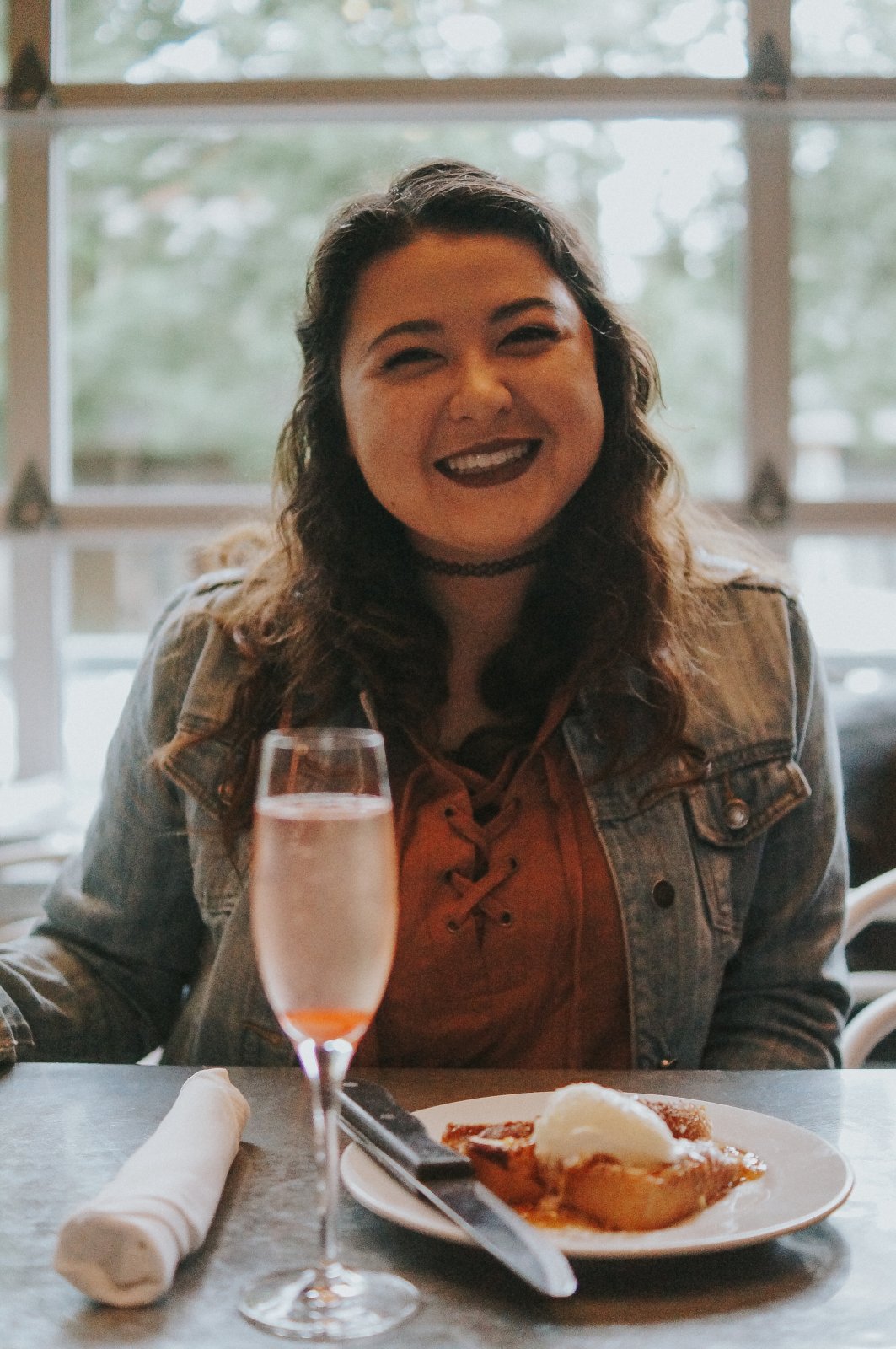 We started our third and last day in Portland brunching at Tasty n Sons, complete with filling breakfast dishes and champagne.
For more on our food experience in Portland, check out my post on must-try Portland eats for your first visit!
Portland Japanese Garden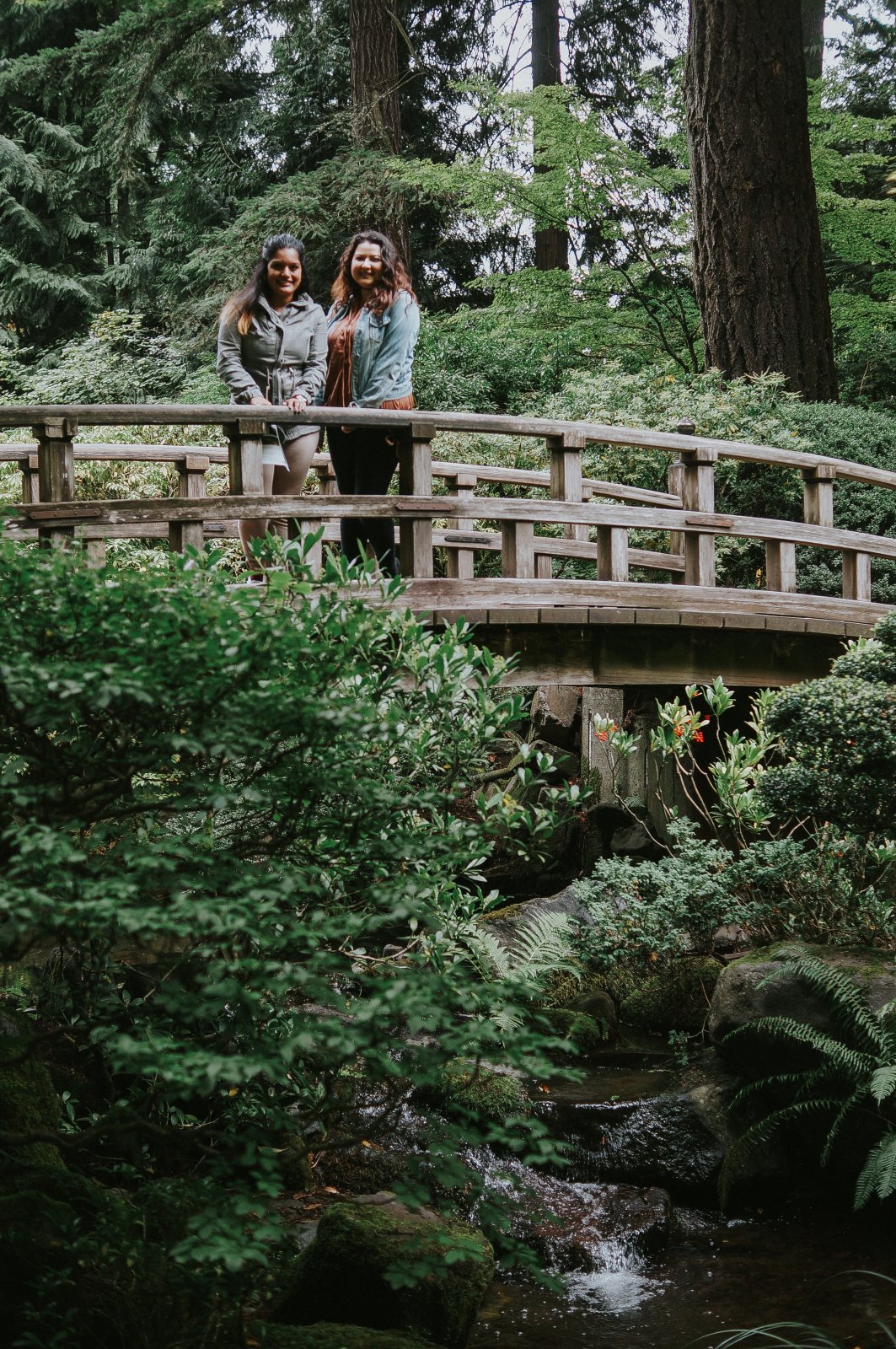 Following breakfast, we headed straight to the Portland Japanese Garden, considered the most beautiful Japanese garden outside of Japan. Indeed, every corner of the garden was picturesque, and simply strolling around the garden was relaxing (as is every spot in Portland, we discovered).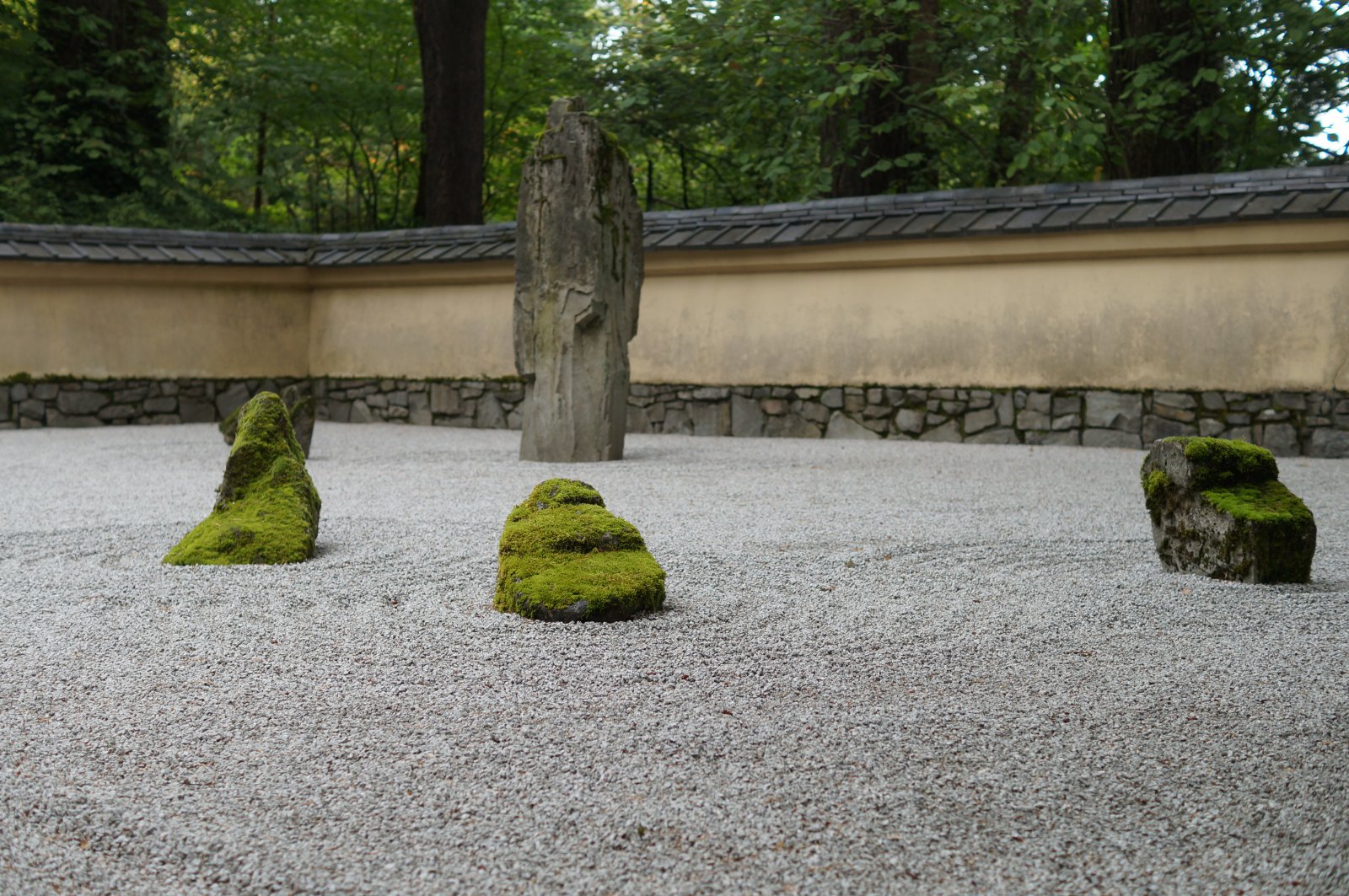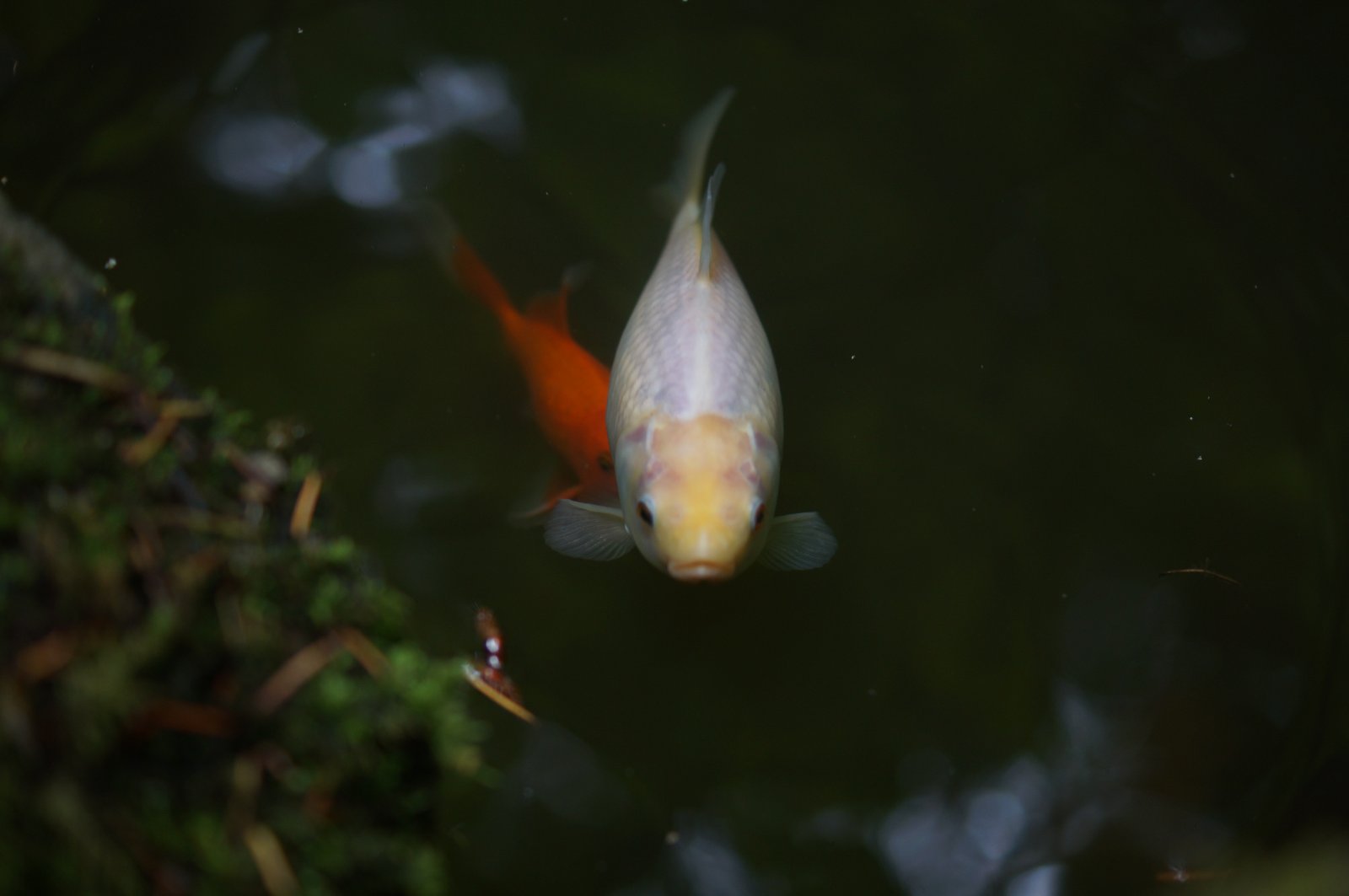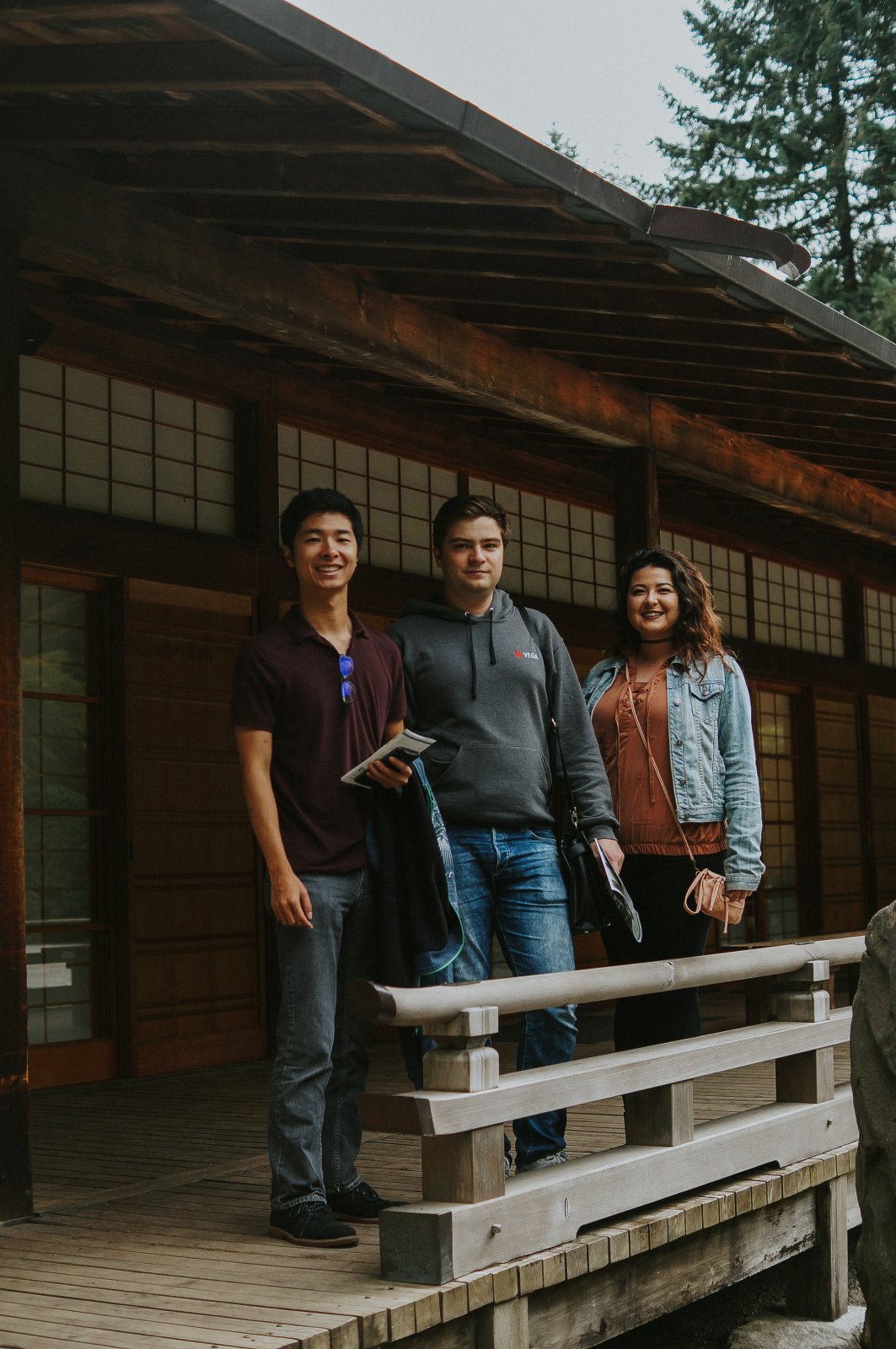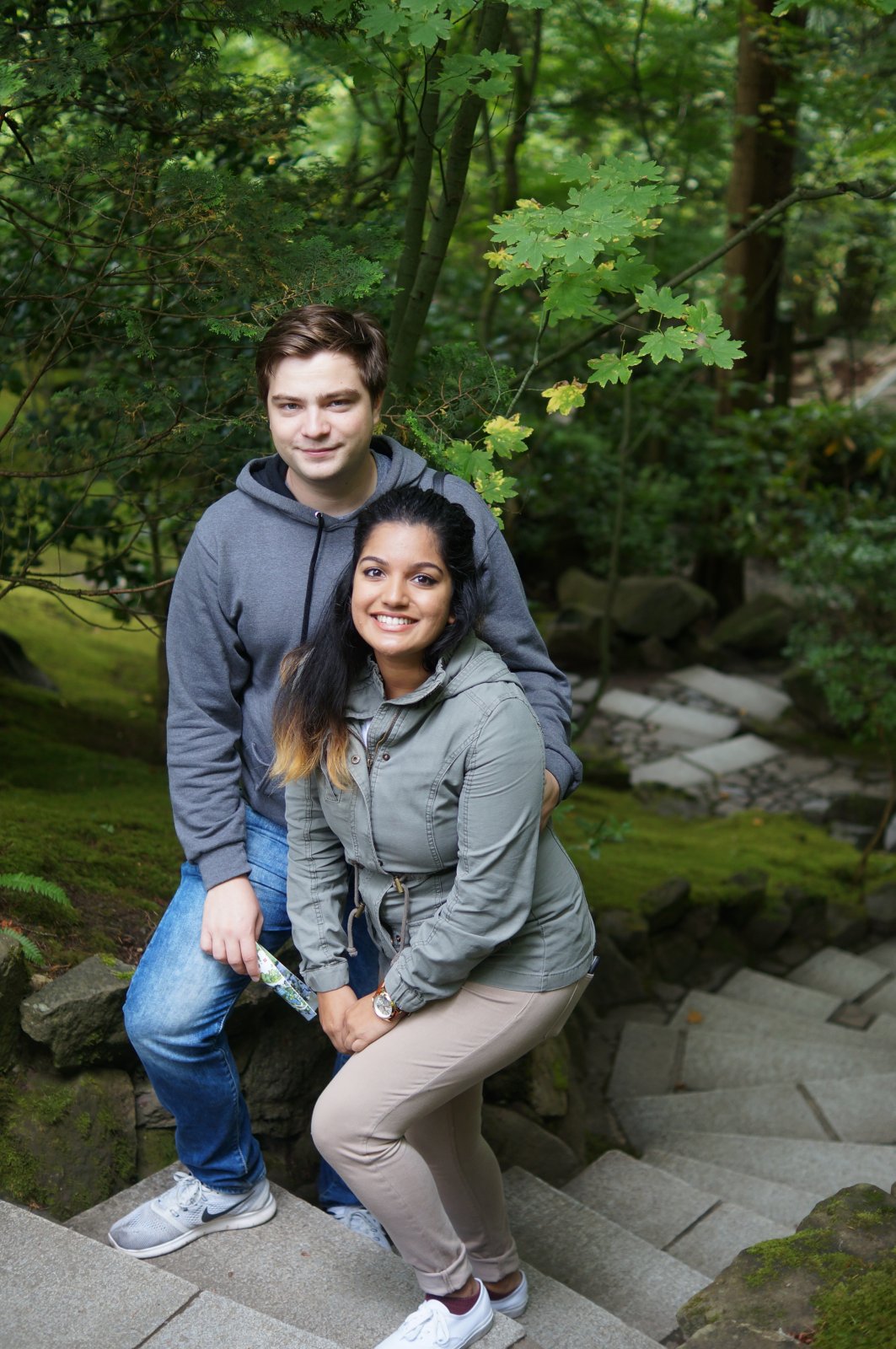 International Rose Test Garden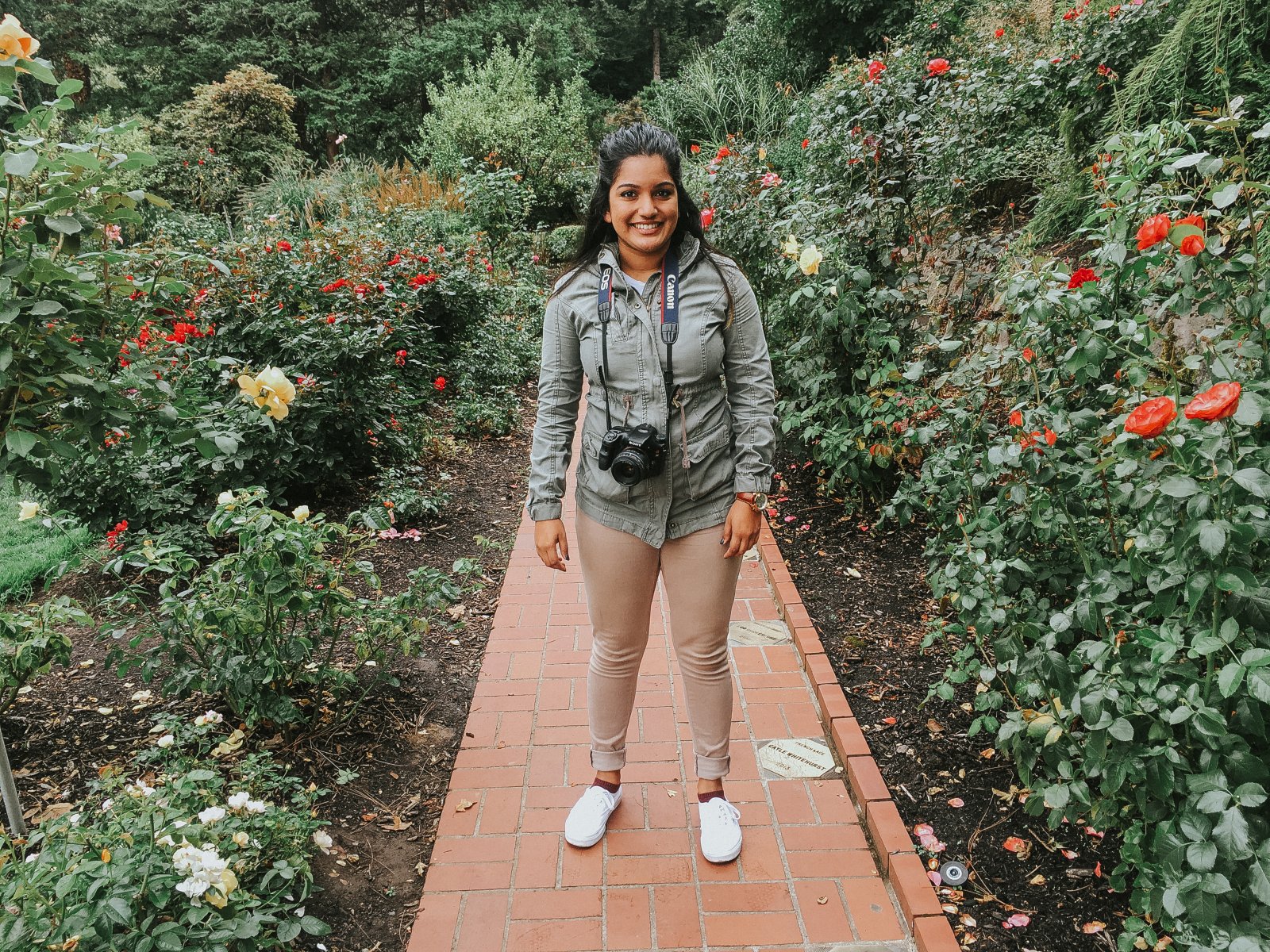 Right next to the Portland Japanese Garden was the International Rose Test Garden. Apparently, the garden is the oldest continuously operating public rose test garden in the U.S. This place has literally thousands of roses, with hundreds of varieties. We leisurely walked the grounds, admired the plants and stopped to smell the roses (haha).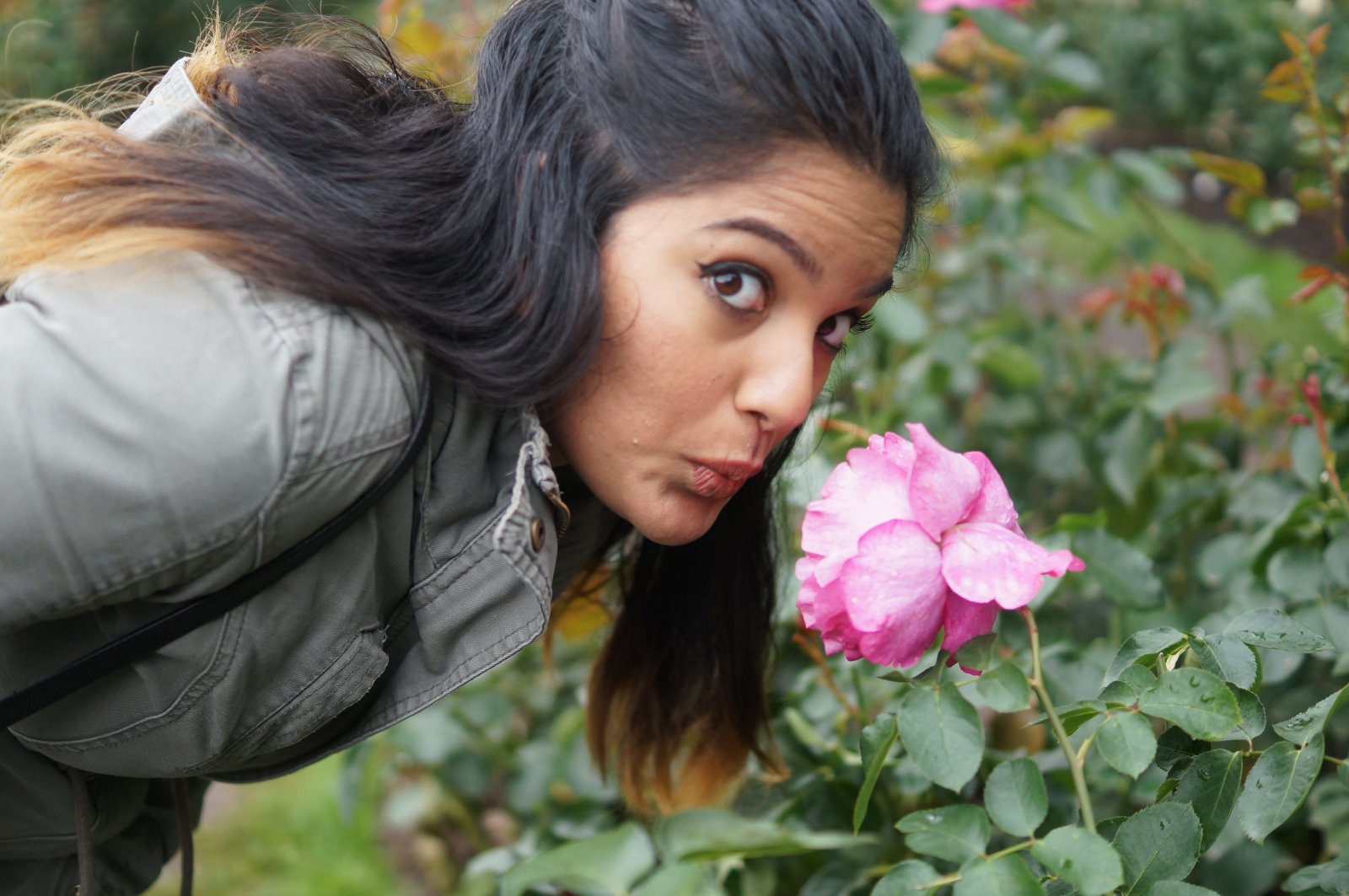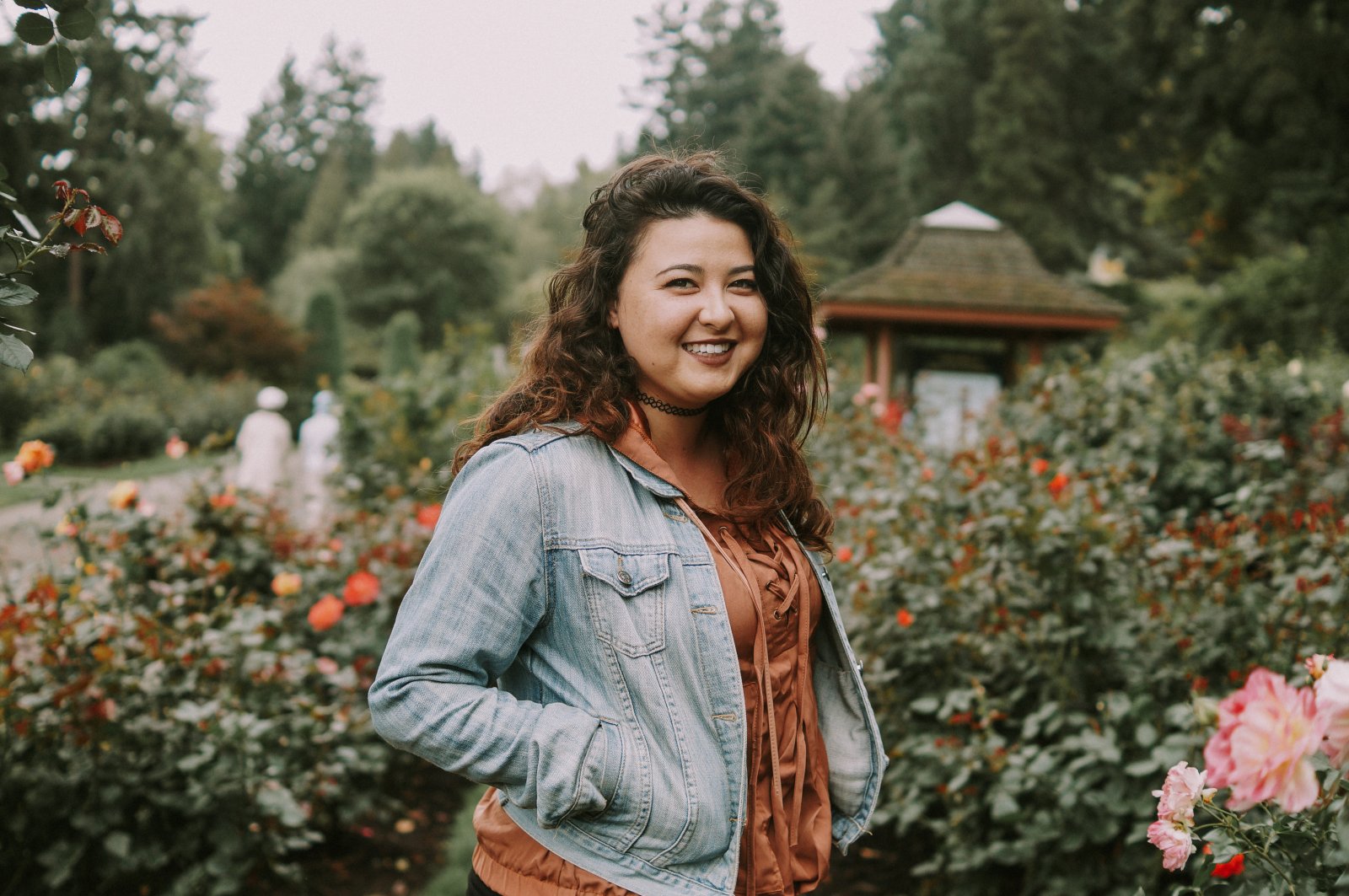 Lunch at Pioneer Courthouse Square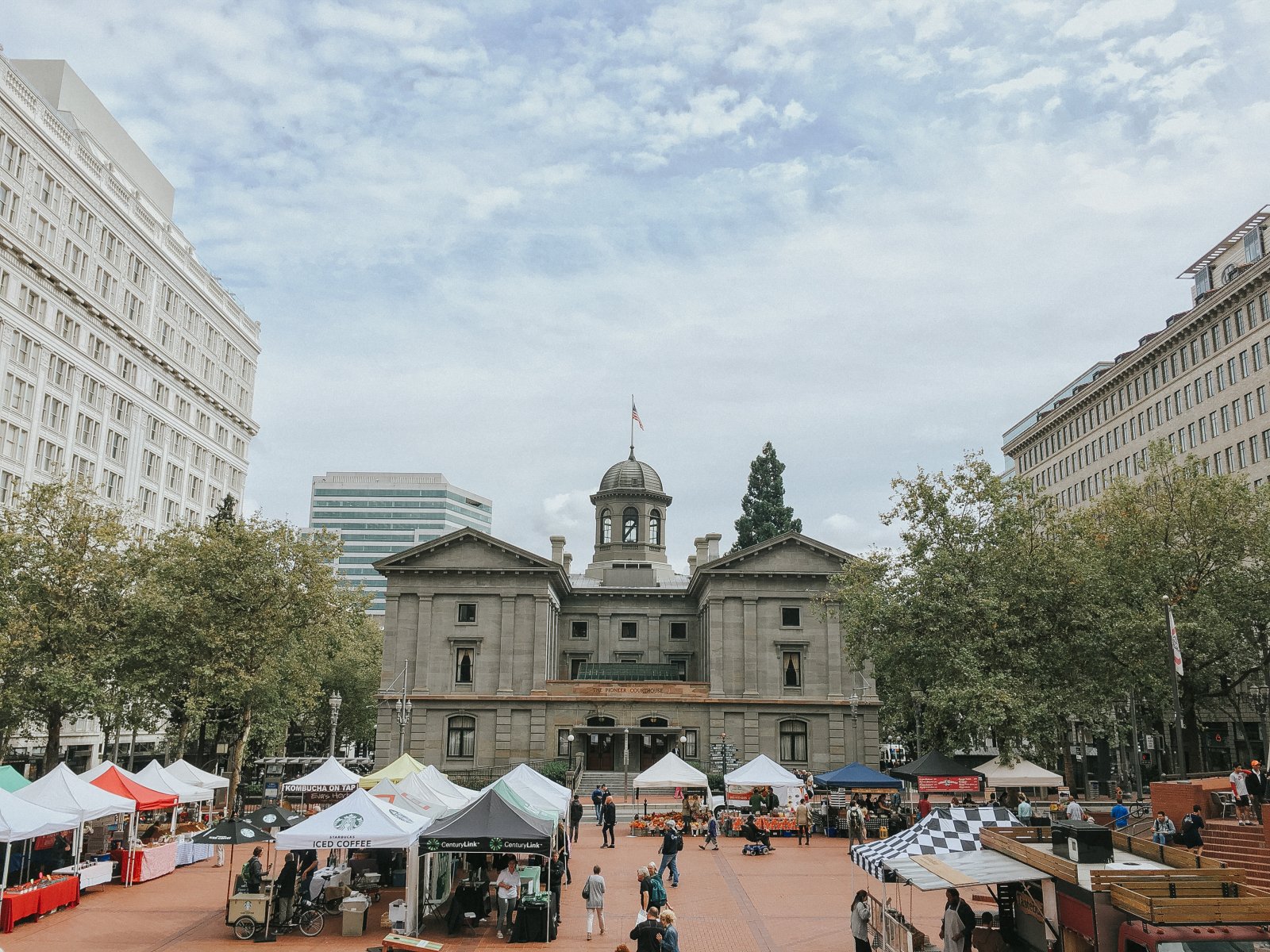 This public space is known as "Portland's living room." Events, farmers markets, food carts and the like are hosted here. We went here in the afternoon and enjoyed getting lunch from food carts and trucks and then eating on the steps. A cool thing to note is each brick that makes up the square is inscribed with the name of someone who donated to its construction.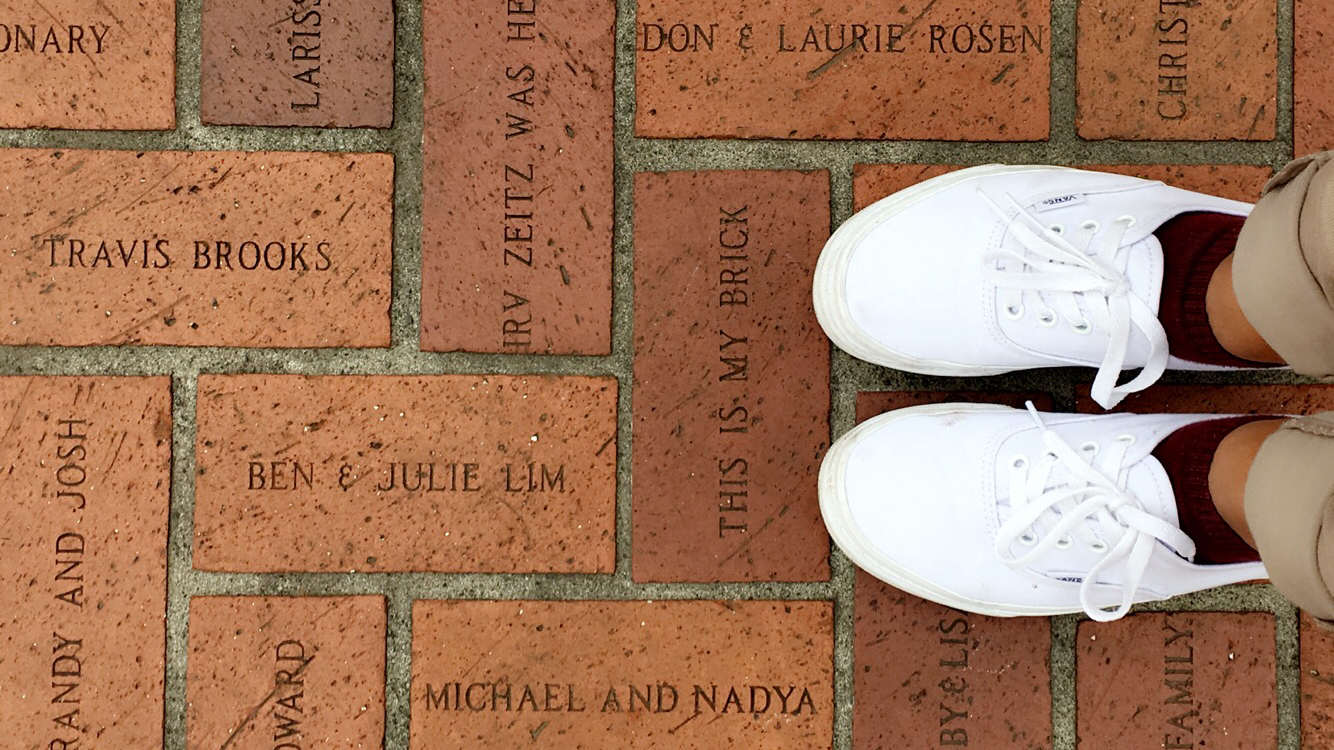 Portland Aerial Tram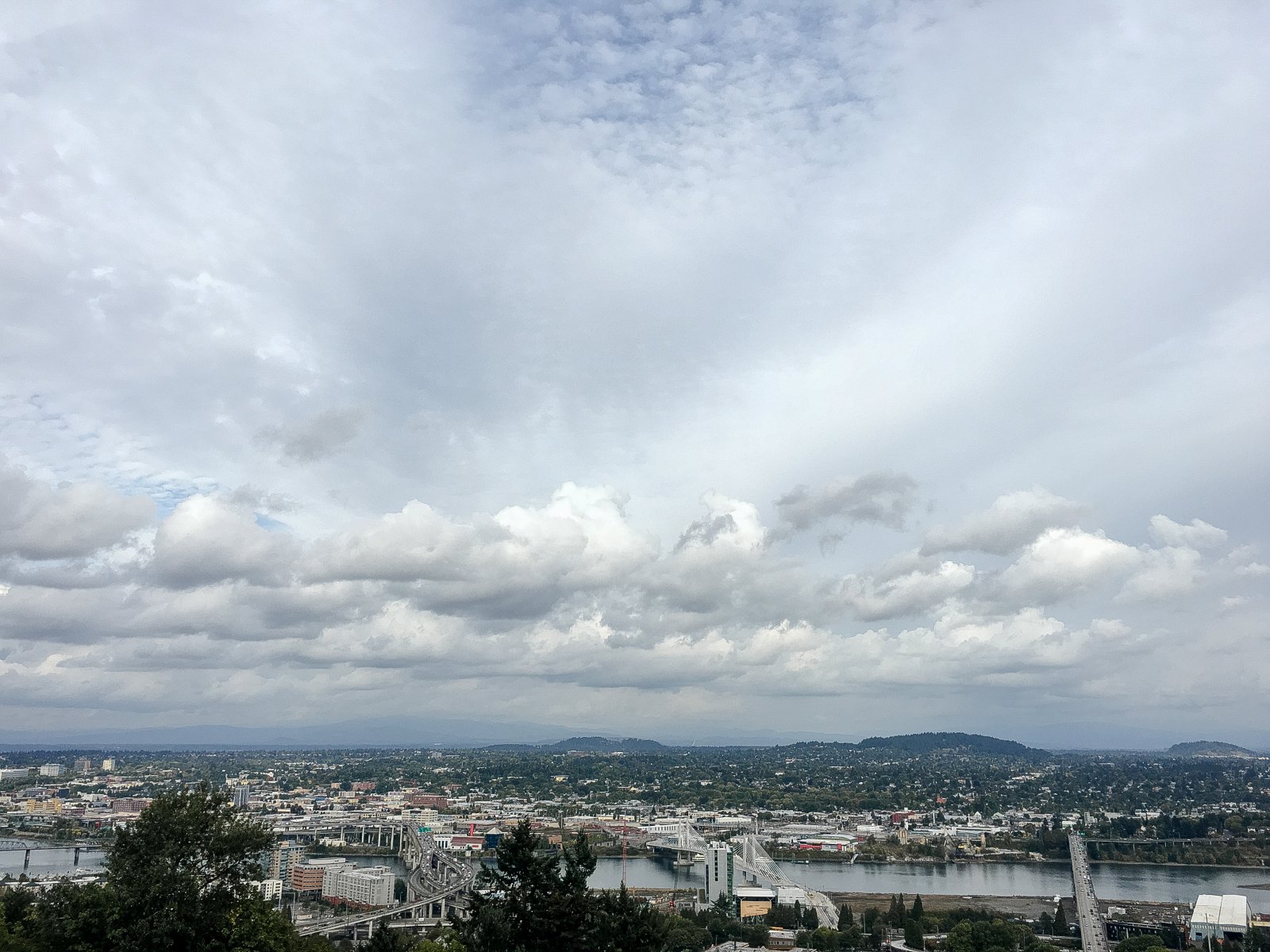 The last thing on our to-do list was to view the city of Portland from above on the Portland Aerial Tram. What's interesting about this aerial tram is that it's actually made for commuters, transporting people between the city and Oregon Health & Science University. It's also one of only two commuter aerial trams in the U.S. A ride is only four minutes each way, but for the great views and cost (under $5 roundtrip!) it's definitely worth a stop.
We parked on the street near the tram entrance and took the tram up to the medical center and back down again.
NOTE: Ride the tram outside of work hours if you want to avoid the crowds!
To finish your first trip to Portland the right way, make sure to grab a donut at Blue Star Donuts Donuts. We stopped by before heading to the airport, and we were glad we did. Voodoo Doughnuts is definitely creative, but the flavors at Blue Star were lovely.
Must-Try Food in Portland
We heard about so many good food spots in Portland that we didn't have time to try them all. Here's a list of our favorites; I talked about some of them in this post, and you can find more info on these popular food spots in my Portland food blog post  🙂
Voodoo Doughnuts
Blue Star Donuts
Salt and Straw
Pok Pok
Whiskey Soda Lounge
Tasty n Sons
Pine State Biscuits
Barista Coffee
Stumptown Coffee Roasters
3 Day Portland Itinerary
Day 1:
Early morning flight to Portland
Pick up rental car
Brunch at Pine State Biscuits
Check in to hotel
Cathedral Park
Portland Saturday Market
Powell's City of Books
Dinner
Dessert at Voodoo Doughnuts
Day 2:
The Grotto
Columbia River Gorge & Multnomah Falls
Trillium Lake on Mt. Hood
Dinner at Pok Pok & Whiskey Soda Lounge
Dessert at Salt & Straw
Day 3:
Brunch at Tasty and Sons
Japanese Garden
International Rose Test Garden
Lunch at Pioneer Courthouse Square
Blue Star Donuts
Portland Aerial Tram
Evening flight home
Hope this post gives you some ideas for your next trip to Portland! If you're looking for food to try in Portland, take a look at my list of must-try food spots in Portland for first-time visitors. And if you're looking for other trendy cities to explore, check out my three-day trip to Denver, CO.
Pin it!